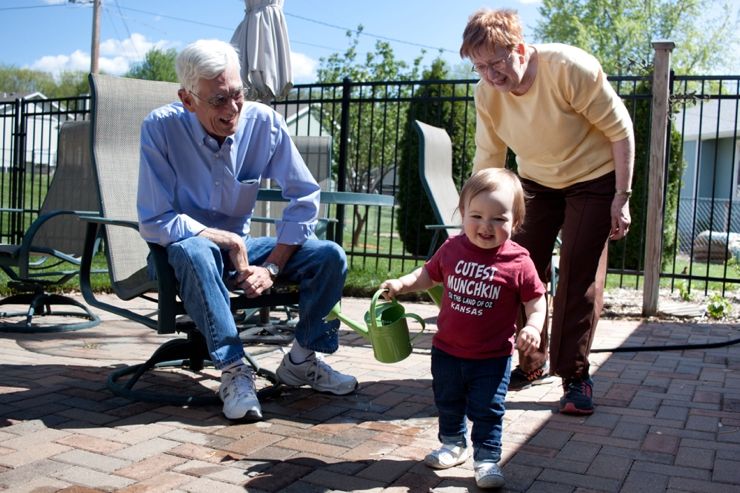 I told someone recently that I was unprepared for how much Rebecca would be loved by everyone else. I knew they were excited, but I underestimated the love they would show. It's one of the very sweetest and most wonderful parts about being Becca's mama. Her grandparents, aunts, and uncles ADORE HER. She is so lucky to have so many people cheering for every one of her milestones, reading her books, playing with her, and caring for her. Kip and I are also grateful. They have given us plenty of breaks and provided valuable back-up over the past fifteen months.

We spent a weekend in Manhattan so Kip could hunt turkeys, and Becca could play at Grandma and Grandpa's house. They recently gave her this little t-shirt, and they call her a little munchkin. During naptime, Karen and I ran a couple of errands and picked up some rain boots for Becca and this adorable little green watering can. It matches Grandma Karen's and mine in Overland Park! The boots are still too big, but she will love them soon enough.
Of course after her nap, we wanted to put Becca to work with her watering can. I would say some grass got an excellent bath, and those are some very well watered bricks on the patio. But she definitely had so much fun playing outside with Grandma Karen. We need to plant some flowers at home and put her to work!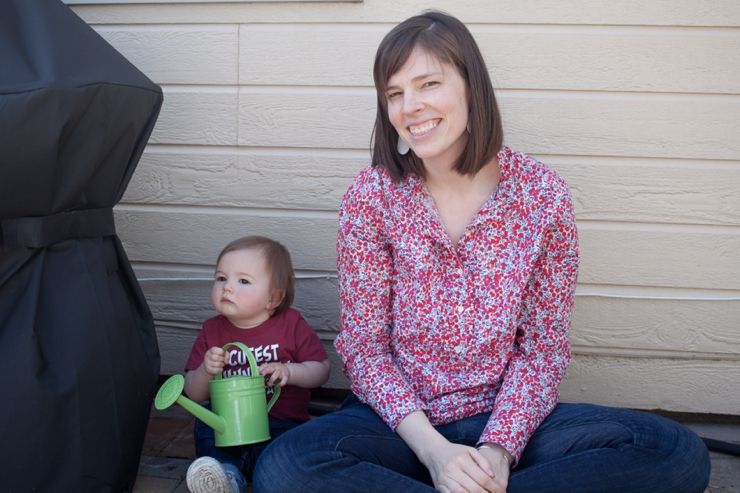 After a while, she wanted to sit down in the shade and take a break with Mama. I think her serious face with her squishy little cheeks is just too cute.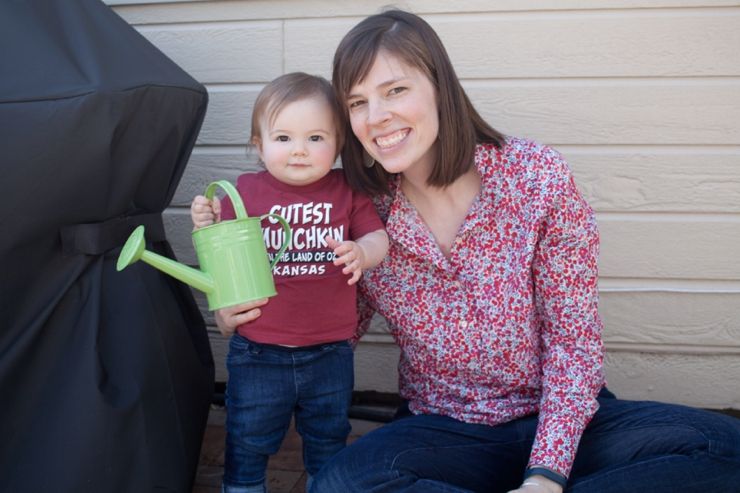 And then she was off on the run again. She probably is the cutest munchkin in the Land of Oz! Kip enjoyed a gorgeous April weather and shot his first double bearded tom. We went to church, I saw my friend Ally, and we even got in a gorgeous walk to see the dogs running around at Cico Park. Manhattan is so gorgeous in the spring!