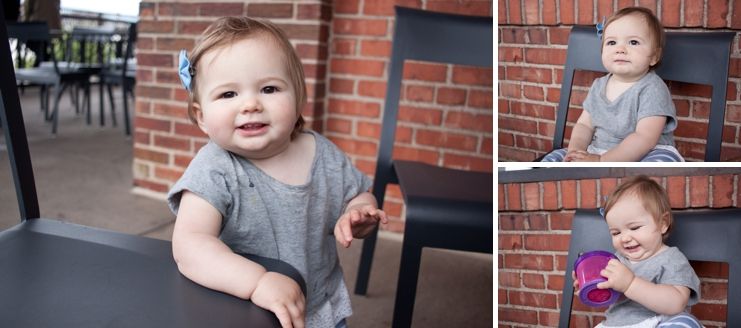 My mom sweetly offered to pick Rebecca up early one day so that she could come to visit me at school. It was so fun for staff, teachers, and kids to see Becca, and she loved running up and down the hall when students were in class. She's really into running these days! After school was out, we packed up and headed down the road to the Beer Hall at Boulevard Brewery. My friend Anne works over there, and it's always fun to hang out in the
Beer Hall
. It's gorgeous! It was a little bit cool and windy, but there was a great spot on the patio for Becca to walk around and make a mess.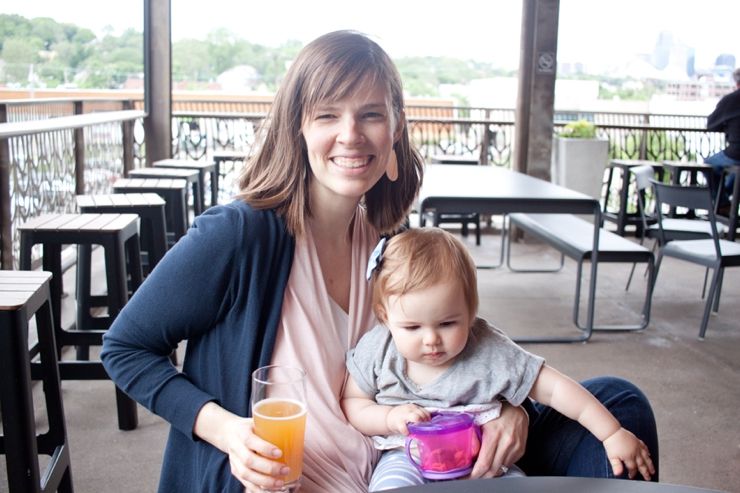 We all tried a little taster of a beer before committing to a big beer, and Mom even branched out from her favorite Boulevard Wheat on tap. They have so many good options! Rebecca had some snacks from her snack trap and cried a few tears when Mama spilled the end of her beer. She was the only kiddo there, but I don't think she bothered anyone. We marveled at the number of people already out enjoying good beer before five o'clock on a Thursday!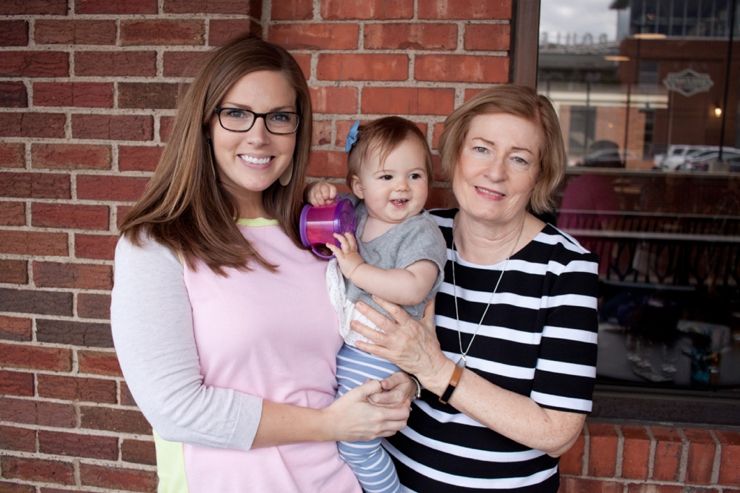 We considered this a Mother's Day celebration of sorts because we were all able to be together, hanging out in Kansas City. It was Mom and Lauren's (and Becca's!) first trip to the Beer Hall. I can't stop talking about how much I love this space with a view.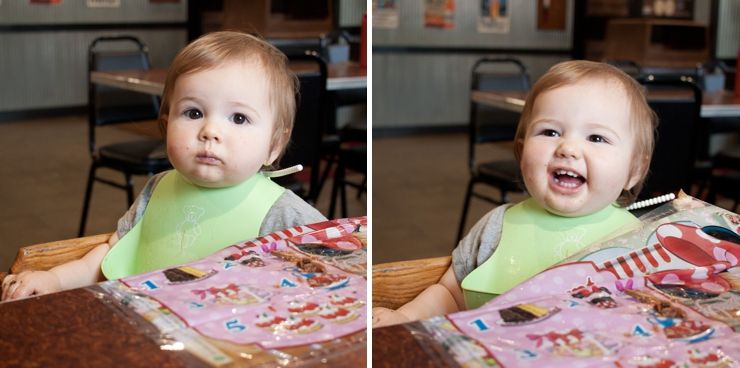 We all were ready for an early dinner and left the Beer Hall to meet Kip at Rosedale Barbeque. I've been at Rosedale for almost two years and never eaten at the famous barbeque joint at the bottom of the hill. Rebecca was thrilled to eat bbq and see Daddy. She loves him so much - just look at her laughing at him at the dinner table! We thought the food was just okay, but now we can say we've eaten at another one of Kansas City's landmark barbeque joints. It was so fun to spend an afternoon hanging out on Southwest Boulevard with my family - a true Mother's Day treat!