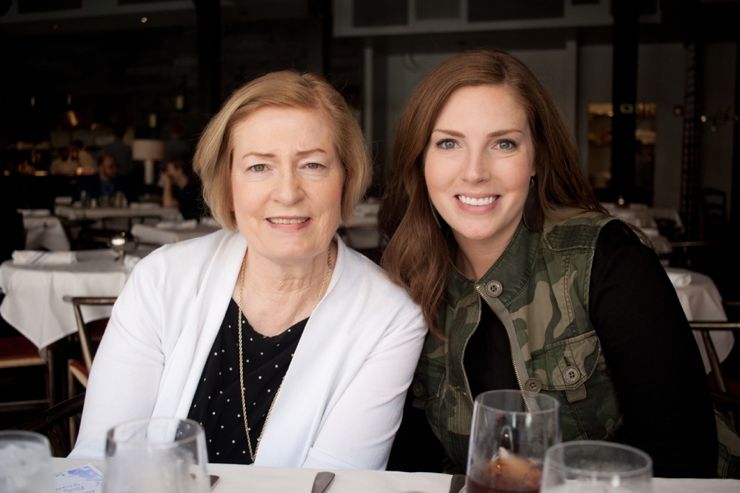 On Palm Sunday, we all went to church downtown and headed to brunch at The Oliver on the Plaza. Kip and I were so excited to treat everyone to brunch with his big winnings from the bracket pool! He took first place out of fifty entries in my friend
Ann's bracket competition
and won a restaurant gift card as well as cards for Southwest Airlines and some of his favorite beers. His advice, "When you are in a pool with local people, don't pick KU." Twenty of the other brackets had KU winning it all!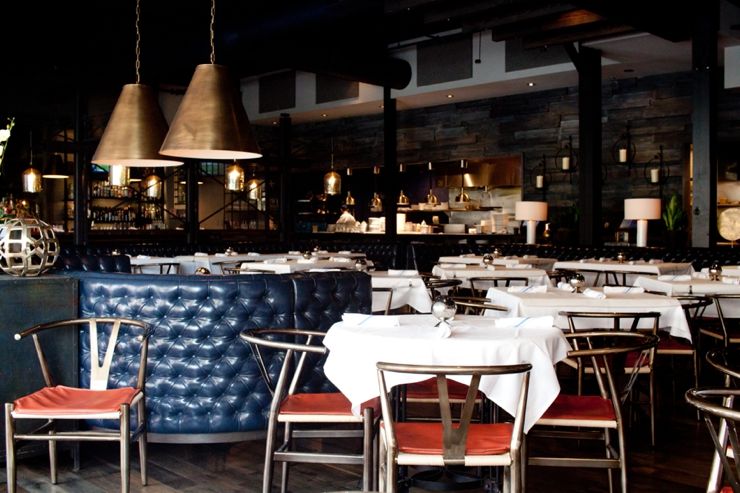 The Oliver is in the same restaurant family as Gram & Dun, BRGR, etc. The location is so pretty, and we were the first ones in the restaurant on Sunday morning when they opened.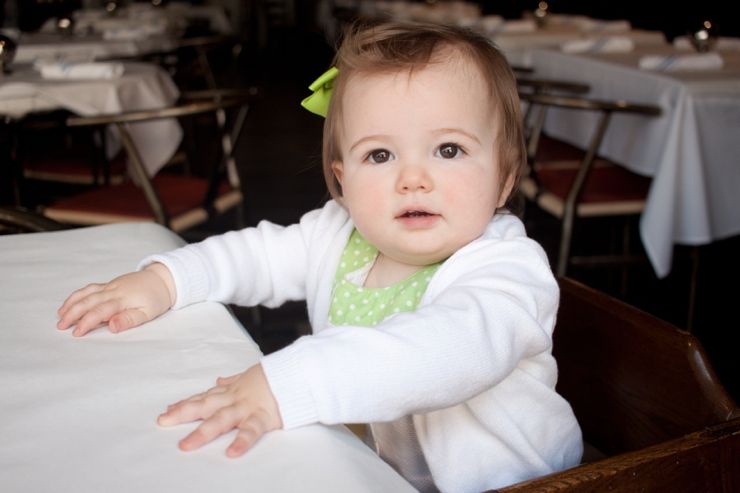 Rebecca did very well at brunch because she's so sweet and loves to eat. Our brunch food was delicious with one exception - the biscuits. We had high hopes for the biscuits because Lauren said the ones at Gram & Dun are incredible. They were more like Civil War hardtack. (They comped them.) I had a really delicious waffle with fried chicken tenders, and I loved every bite of it. Becca liked it too - a little too much! I needed another chicken tender to share with her.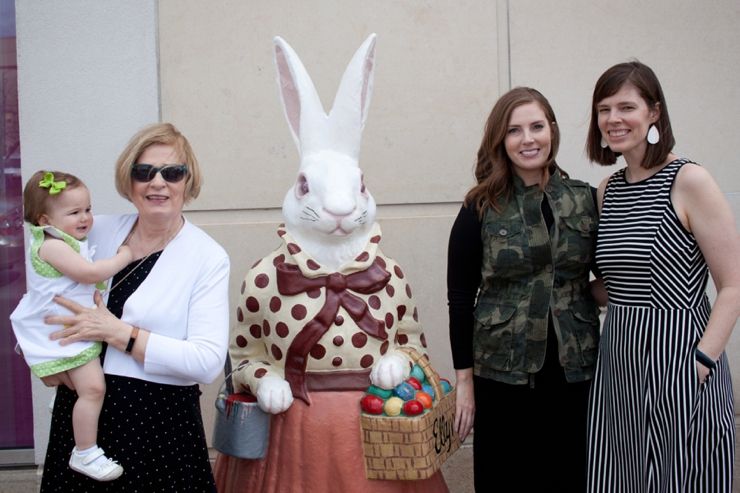 We chose to brunch on the Plaza so we could grab some photos with the classic Easter bunnies and statues. We took her last year, and she's still too little to appreciate the tradition and the cool bunnies.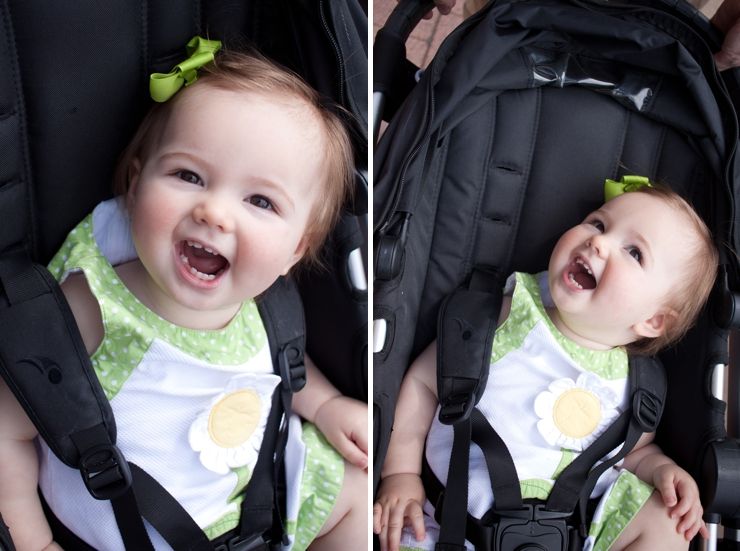 Rebecca likes to cruise around in her stroller and actually will reach for it when she is tired of being held or wants a break. The Plaza was a fun place to walk because she likes to see dogs and says "da, da!" Daddy also made her smile and laugh by tipping the stroller back in the sunshine.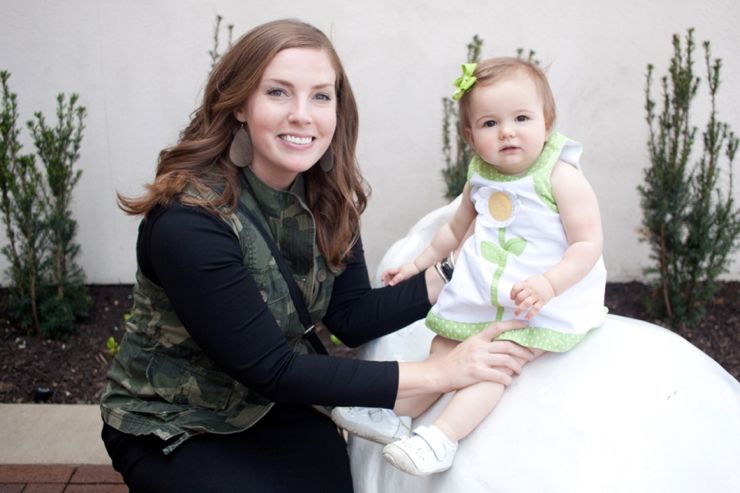 Aunt Lu looks very pretty in this photo, and Rebecca looks very unsure about sitting on the giant swan. Her dress was a hand me down from Reese, and it's really adorable even it's also dangerously white.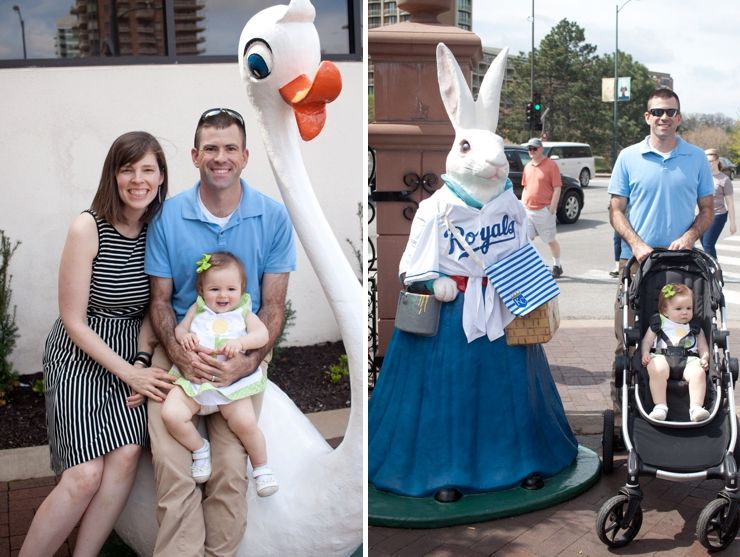 I love this family photo so much that I updated the one on the side of the blog with it! The bunnies were decked out in Royals gear in honor of the home opener. We are so happy it's baseball season again.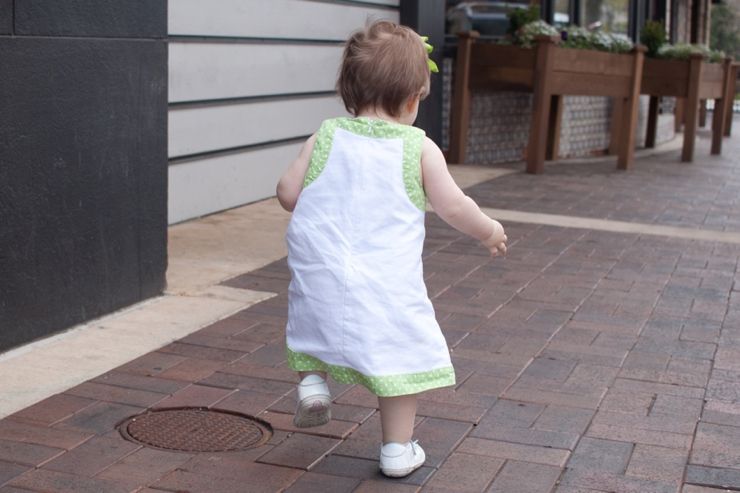 When it was time to head home for a nap, Rebecca escaped and took off running. She's fast, but Mama is faster.