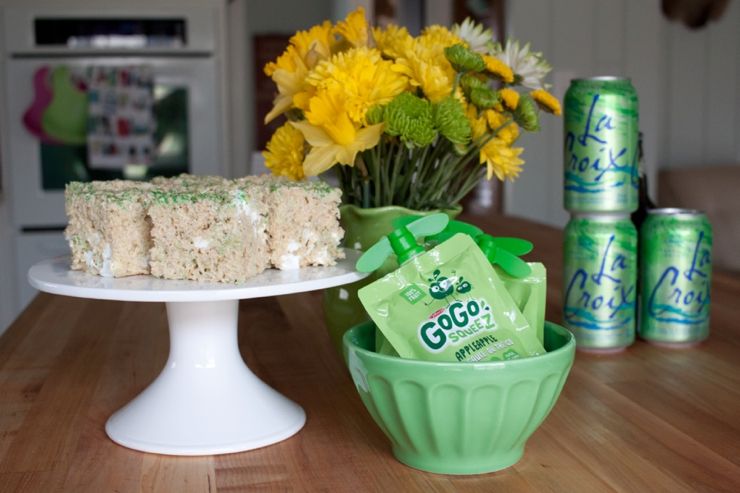 Over spring break Kip and I noticed that Becca's eyes were really gunky. Kip consulted Dr. Google. We were concerned because there was a terrible outbreak of pink eye in the babies room just before Rebecca switched to her new classroom at daycare. Kip really thought I should take her in on Friday just in case it was the dreaded pink eye. I made an appointment when I called the doctor's office because the nice nurse told me that the eye stuff might be a clue of ear infections (not just pink eye).
The double ear infections were confirmed pretty much as soon as we walked in the door. Poor little thing! She never pulls at her ears when they get infected, so it's hard to know if a new tooth is ailing her or something else. Becca's appetite wasn't as great for the few days before we went in to the doctor, but sometimes we wonder if our all-star eater is just starting to have opinions about her food. File this under the mysteries of parenting, I guess. Several friends have told me recently that the eyes watering all the time are a signal for their kiddos too, so I know I'm not alone.
It was a bummer Becca was sick and a double bummer because the doctor said no to any special St. Patrick's Day playdates. She said twenty-hour hours of antibiotics should really help Becca to get feeling better and not get her friends sick.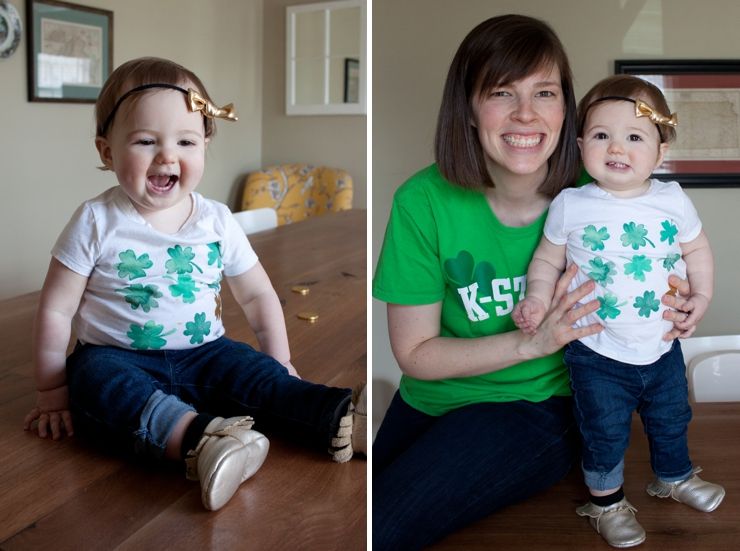 As soon as I realized St. Patrick's Day was during spring break, I emailed my pals Abbey and Erica. We planned to get all our four little girls together in matching t-shirts and have a little St. Patrick's Day party. I was so sad to cancel and miss the photo-op with their little Old Navy shirts, but it was the right call. I would have been so sad if Vera, Maddie and Olivia caught what Becca had! Next year we will try again, break out all the green and gold food and decorations, and do it up right. If they are lucky, maybe they will be able to catch the leprechaun or at least find his special gold!
Mom stopped by to eat our green and gold lunch with us. She snapped a couple photos before she left for work! My K-State green shirt was especially perfect as the Cats played a NCAA Tournament game later on St. Patrick's Day. They lost, but the fun went on. Kip and I have been following our brackets closely, and he's in pretty good shape for 2017!