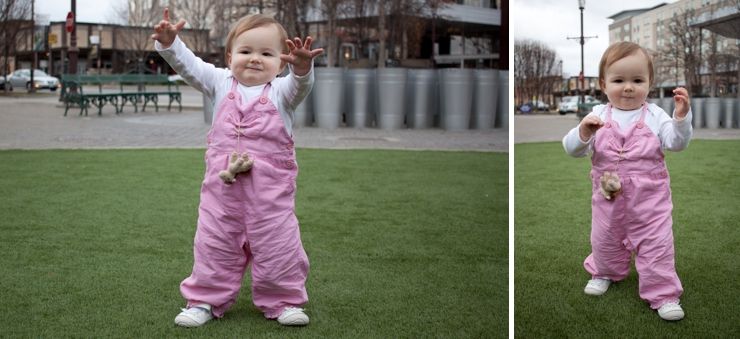 Last Sunday we met our friends Erin and Eric at Pig & Finch in Park Place for brunch. They have a delicious menu, and I think the prices are reasonable for a very nice Sunday brunch. It wasn't crowded at all! Rebecca did pretty well thanks to the constant stream of food I kept in front of her. Thank goodness for fruit cups that she eats one piece at a time!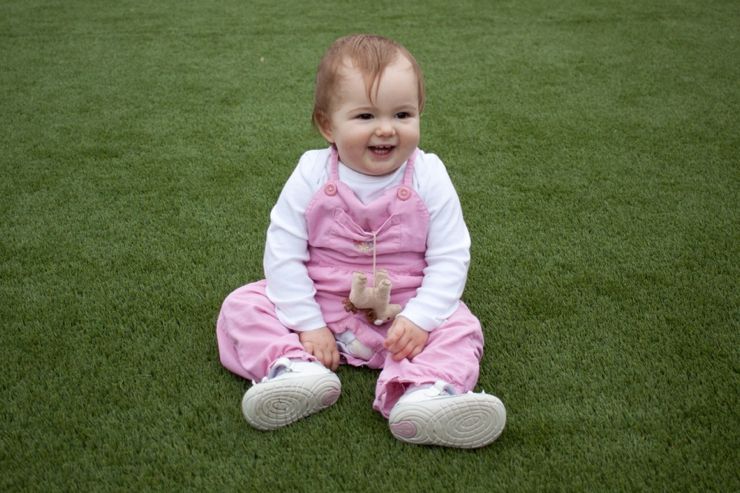 After brunch I insisted that we walk over to the big open area so Becca could walk around a little bit before we headed home for naptime. I just found these pink corduroy overalls in a box of clothes from Reese. I wish I had found them earlier, but it's okay because they are just starting to fit now! Who cares if corduroy isn't exactly a springtime fabric? They have a little stuffed pony that is attached inside the front pocket, and while it mostly just falls out, it is too cute!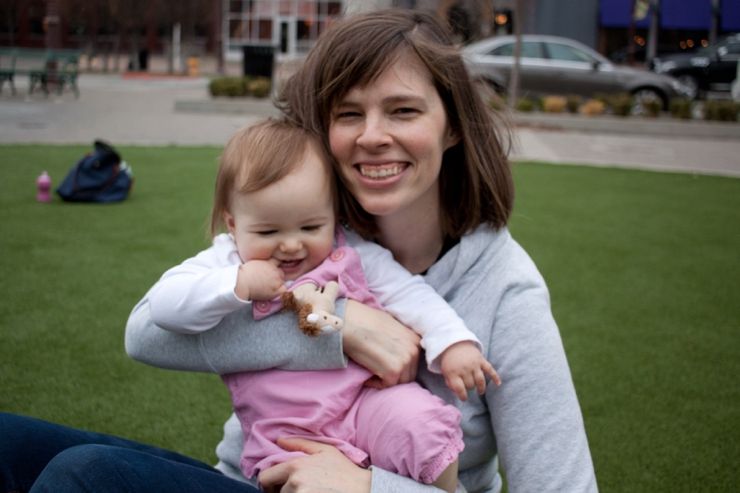 Becca gives hugs when she wakes up from naps and cuddles if she is cranky or wants you to play with her or read her a book. Currently she likes to sit in your lap for about 75% of one book and then she has something else to do. She normally returns with another book, but we mostly only read books partially these days!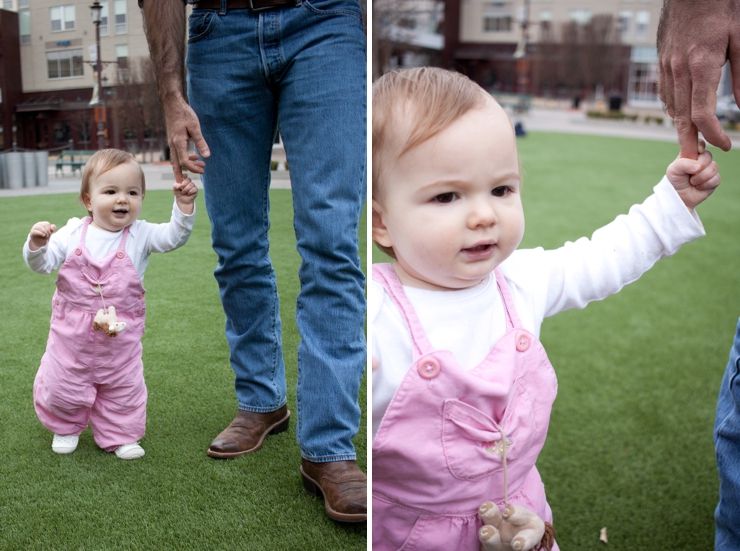 Kip asked this morning if we needed to cut her bangs. This is also his favorite thing to offer me as well, saying often, "Just let ME trim your bangs." I explained that Becca's not going to have bangs, and that we're just waiting for these hairs to get long enough to 1. hold a bow or 2. tuck behind her ear. He proceeded to roll his eyes and sigh. He doesn't appreciate a dramatic side part.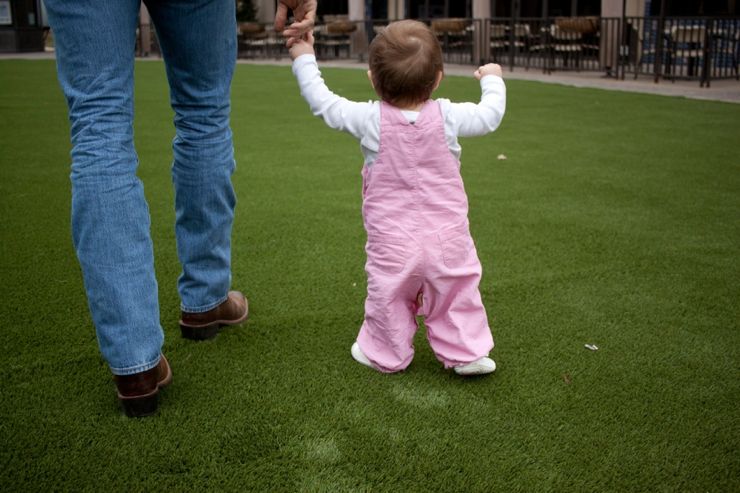 Becca is walking great on her own and chooses to walk instead of crawl almost all of the time. Amazingly her new little white sneakers are staying white, even on the playground at school. I couldn't resist the "first walkers" from Stride Rite when the Town Center store was going out of business and 50% off a couple weeks ago. She'll walk a little bit faster while holding onto one of us or the furniture, but Rebecca's certainly got places to go.