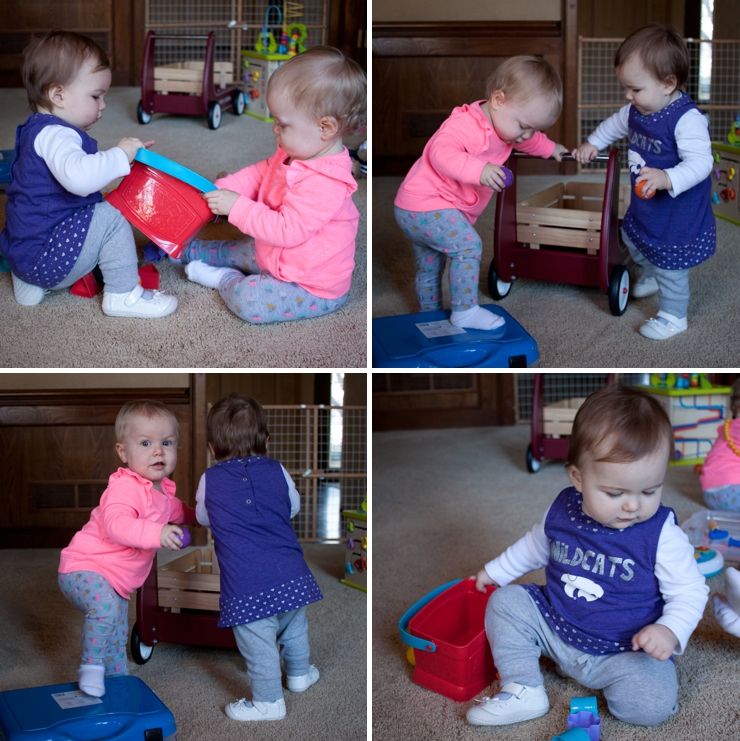 Rebecca and Olivia aren't really friends...yet. Erica and I are trying our hardest to make it happen. They see each other once a week in the church nursery plus a few bonus times every now and then. We watched a basketball game a while ago, and the girls walked around together making a mess. That's probably as close as one-year-olds get to friendship. But they share a middle name and mamas who are besties so we'd like for them to play well together.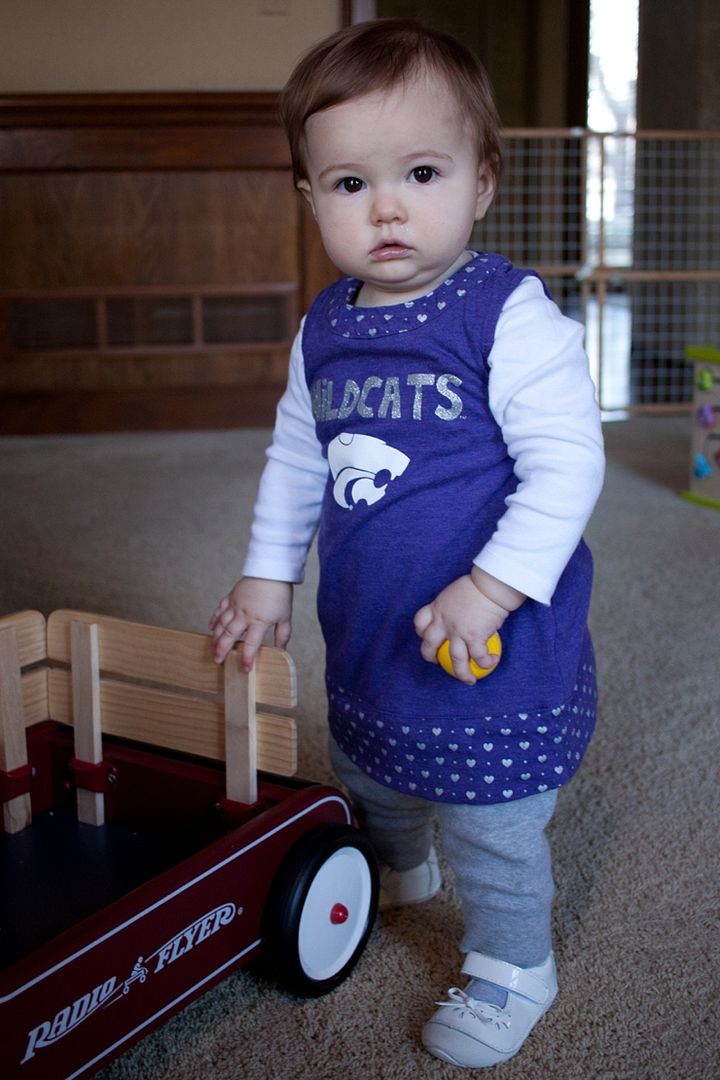 Erica's house has pretty light in the late afternoon, so I loved capturing these photos of the girls. Rebecca is modeling her new walking Stride Rites in this photo with the wagon! When Stride Rite was closing their local stores, we snagged some excellent shoes on sale. I think she loves walking all around in her shoes, and thankfully her nice new shoes mean that she keeps her socks on too! She loved pushing around Olivia and Maddie's wagon and putting stuff in it. Now she has a wagon of her own for playing outside.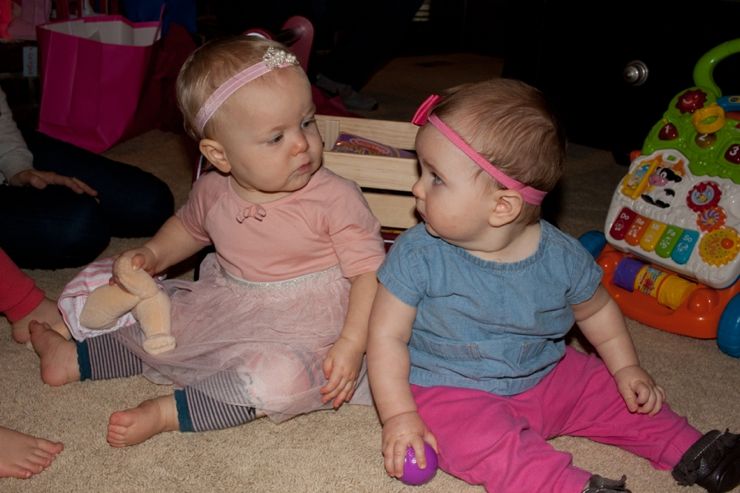 This photo is from November, and I love seeing how the little ladies have changed. More hair, more personality and more walking!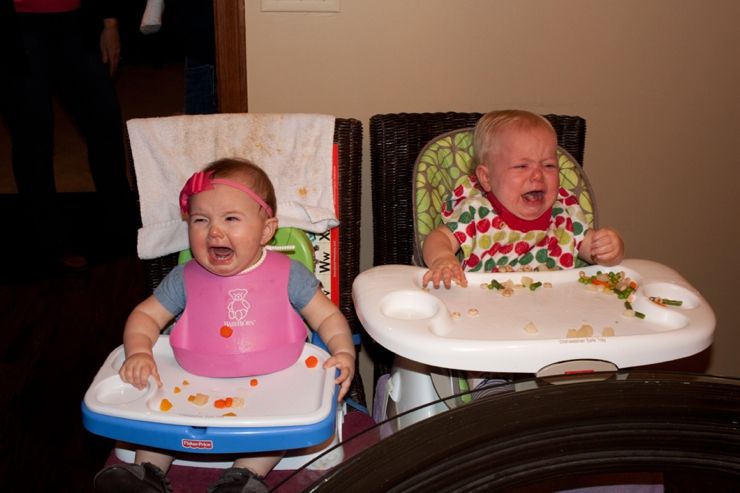 And this photo is one for the memory books. Olivia started to cry, and Rebecca didn't want to be left out and started to cry too. Don't worry, we comforted them immediately after we snapped this photo. Poor sad little girls that were probably ready for bed. Eventually we'll stay out with our friends past seven o'clock, but this is not that season. They are totally worth the early bedtimes.