Spring break was wonderful. I told some one last week that I think spring break is even better when you are a teacher. It comes at just the perfect point in the semester to give everyone a little break before powering on till the end of the school year. It has not been any calmer at work (or at home) since school started back up, but hey, at least we had that break that week!

We left the first Friday of the break for a weekend trip to Jewell County. Our last trips with Becca were a little rougher (remember how I ended up sleeping in a chair at my in-laws house?), but we had hopes that a weekend trip to the farm would go a little better now that she sleeps through the night. She did okay going out to the farm on Friday night - the end of the road was a little bumpy, and it was tough to get a good sleep going. But we got to the farm around 9:30, and Rebecca did pretty well overnight sleeping upstairs in the old farmhouse all by herself! She slept in the same room I did before I married Kip.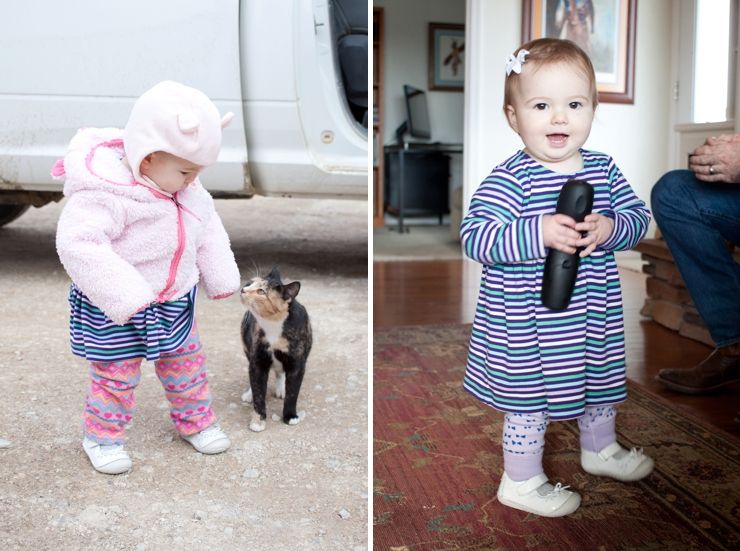 Saturday morning we surprised my grandparents with a visit from their sweet toddling great-granddaughter. After playing in town for a while, we took Rebecca back to the farm for a nap and exploring with her great-uncle Keith. She has mixed feelings about cats, which her daddy thinks is hilarious as he is not much of a fan himself.
We loaded Rebecca into the Ergo to take a little walk even though it was cold, but she really wasn't interested. She's very big into walking everywhere she possibly can and managed to do some exploring on the rock roads.
Saturday night we went into Mankato for dinner with the family. Rebecca was charming, eating in her high chair, and then toddling all around the house.
Traveling with a ratio of three adults to one baby makes it pretty easy breezy. Unless she is exceptionally crabby, Becca is happy with pretty much anyone holding her. Rebecca also was happy to have Grandma Barbara sit in the second row with her! It made the miles go by quickly.
Sunday morning we took Rebecca back into town for breakfast at The Velvet Rose and one more trip to visit with my grandparents.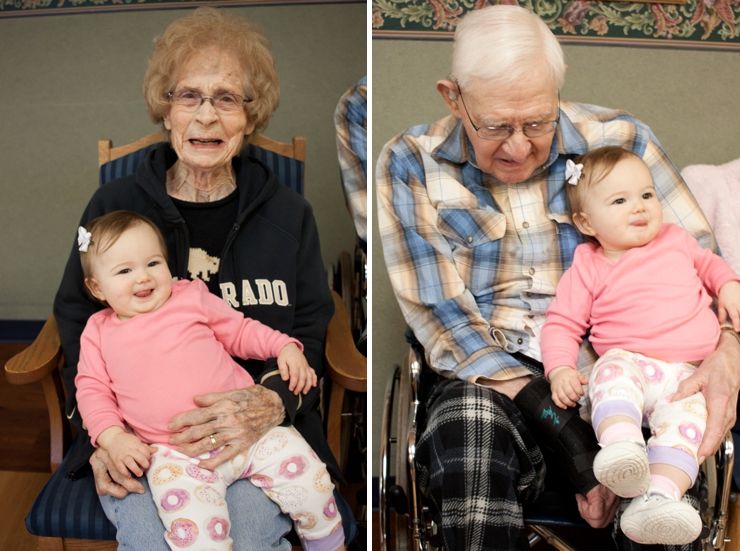 Watching Becca toddle around really does bring everyone joy. It's so funny to think about how much we all enjoy watching her just walk around and talking to her about the windows, chairs, food, and saying hi to people. I am so thankful to get to share Rebecca with so many people who adore her.