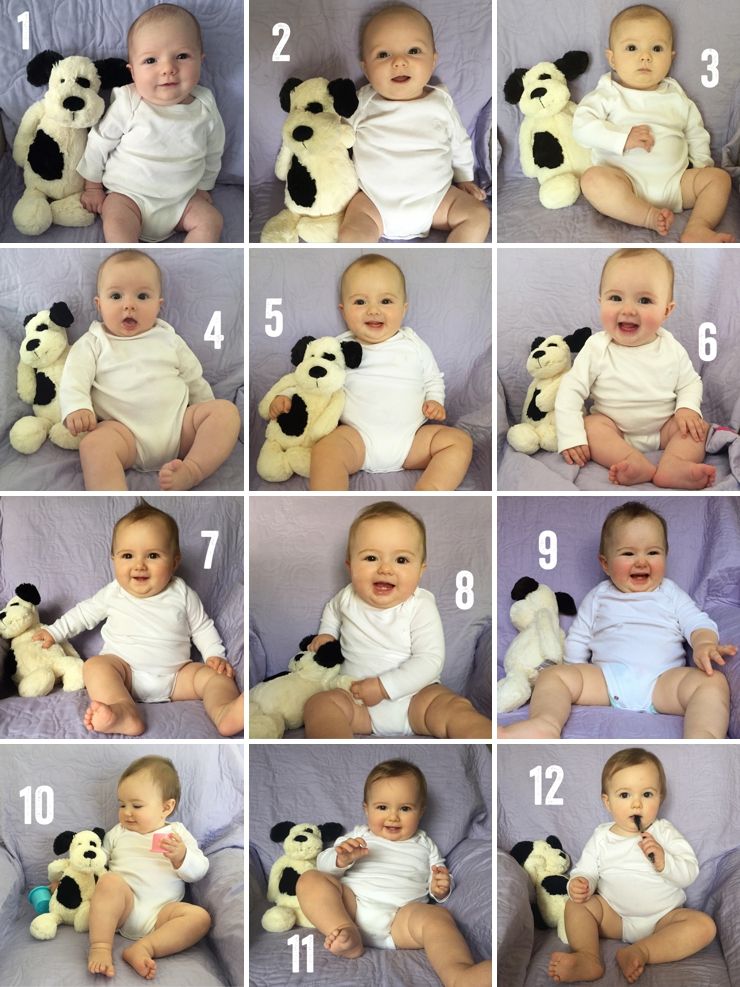 I think that I wrote a dozen posts about our wedding, so the fact I have three or four to write about Rebecca's first birthday should be no big deal. Here are the twelve monthly photos of Rebecca with her puppy plus an occasional supplemental prop to help keep her contained. I took all the photos in the chair in the living room, dragging it onto the rug to get the best light I could. The backdrop is the reverse of the quilt my mom made her - you can see the hearts embroidered across the lavender.
She grew to be quite a bit bigger than that little puppy. The first onesie is sized 0-3 months, and by the end she was wearing 18-24 month onesies (though it is a little big). She got a lot more hair, ten teeth, and thigh and wrist rolls. If I had to pick one favorite it would be tough, but month 6 is just so charming. It's also before she started diving off the chair during photos. Mama had to get a lot quicker to try to capture this little nugget.
It was fun to watch her change and grow every time I clicked on the #rebeccamonthly hashtag on Instagram. I won't miss wrestling and wrangling her into the chair, but I'm glad I made it all the way to a year capturing photos of this sweet little love.