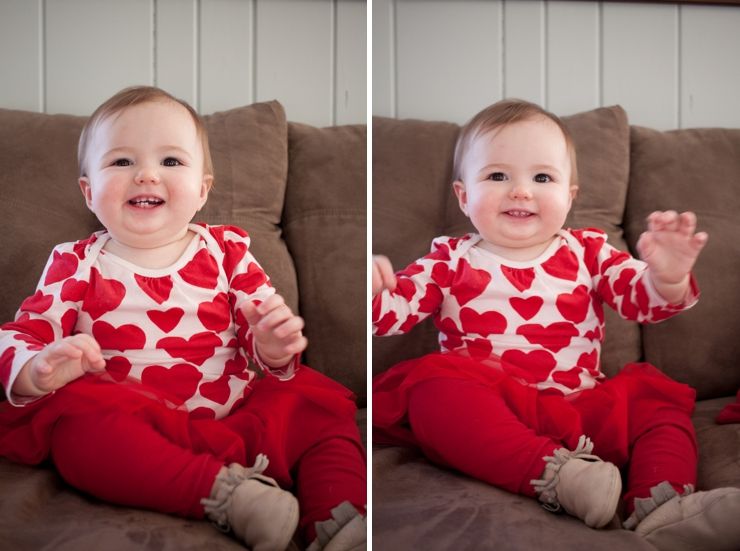 Last year on Valentine's Day, Kip and I were waiting for Rebecca. We were pretty sure she wouldn't arrive until her scheduled induction date, so we went to dinner at Pig & Finch - their fried pickles are some of the best! This year is different, and we have the best little valentine! I snapped these pictures of her one day after school a couple of weeks ago so we could include them with her valentines.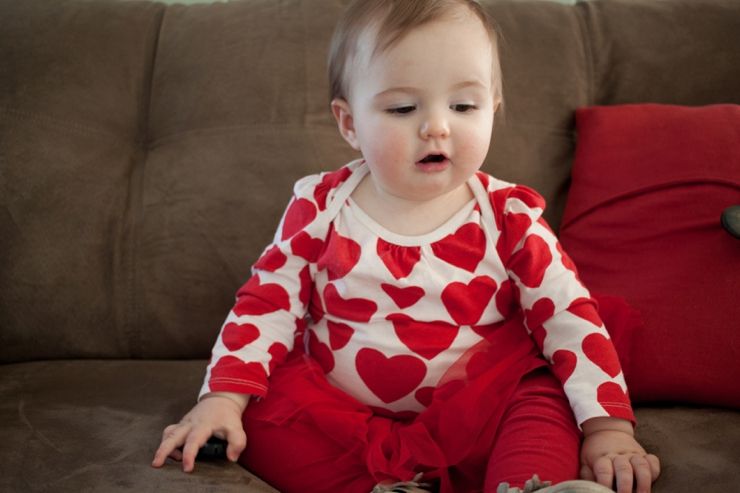 Valentine's Day fell on a school day and was a totally awesome regular old day. Rebecca slept through the night which is something she occasionally does now, wore a new red
Stately Type t-shirt
to school, and played with her friends. She's too young to exchange valentines or care about candy, but we did make a batch of jam to take her teachers and a few neighbors.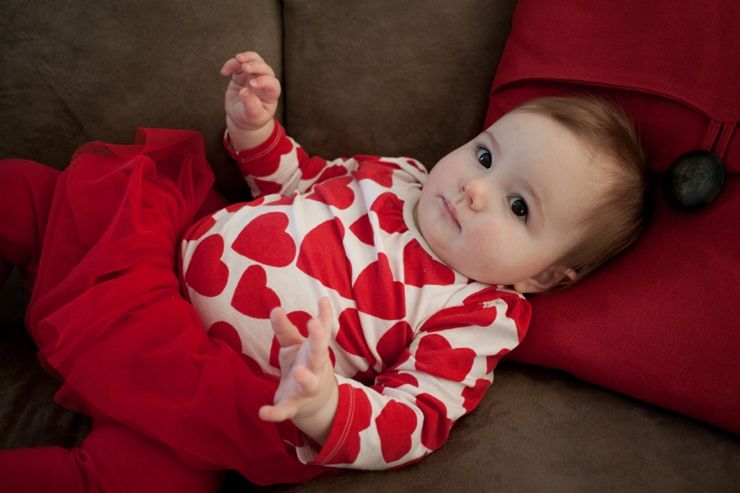 I think Valentine's Day will always be a little bit tricky so close to Rebecca's birthday, but Kip grilled some great steaks at home, and we enjoyed a nice dinner after Rebecca went to bed. Super easy to have a date night at home when baby falls asleep by 6:15! I was also able to surprise him with some cinnamon rolls from McLain's to go with his coffee first thing in the morning.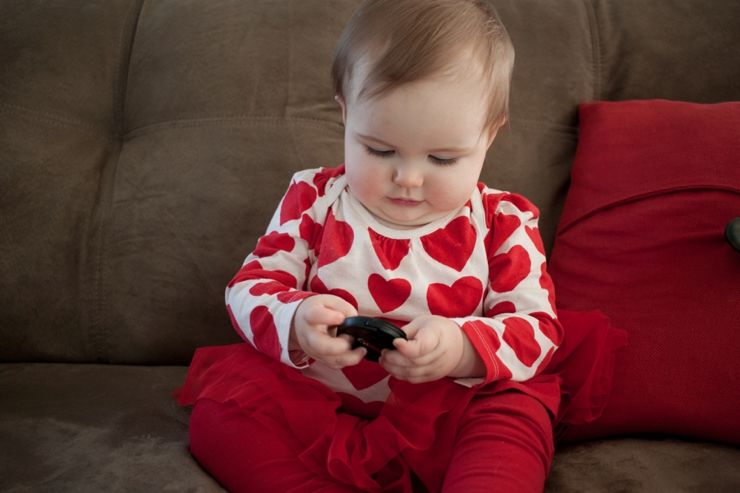 She really wanted my lens cap during all of these photos, so obviously I gave it to her. I'll have a much longer update about all the things Rebecca is up to soon as we get ready to celebrate her first birthday this week on the 17th!