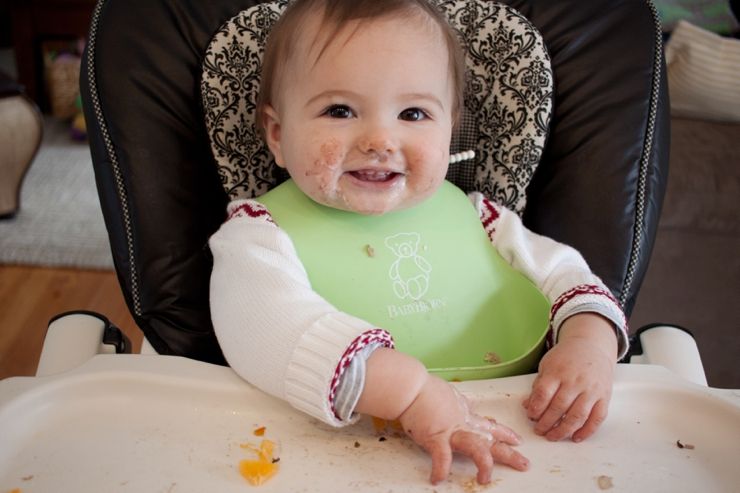 A little bit of illness, the threat of a terrible ice storm that never materialized, and Kip not being able to drive mostly kept us home in January. Early in the month we hosted a brunch, and the last weekend of the month we crammed in tons of fun with a night out, hanging out with four out of five of Rebecca's grandparents, the annual Soup Swap, and kids book club. Lots of time at home meant lots of time watching Becca grow and figure out more about the world around here.
Becca continues to be a great eater and beans are a constant favorite. She is also occasionally a very very messy eater. Like all babies, she hates having her face wiped afterwards but thankfully tolerates a bib really well.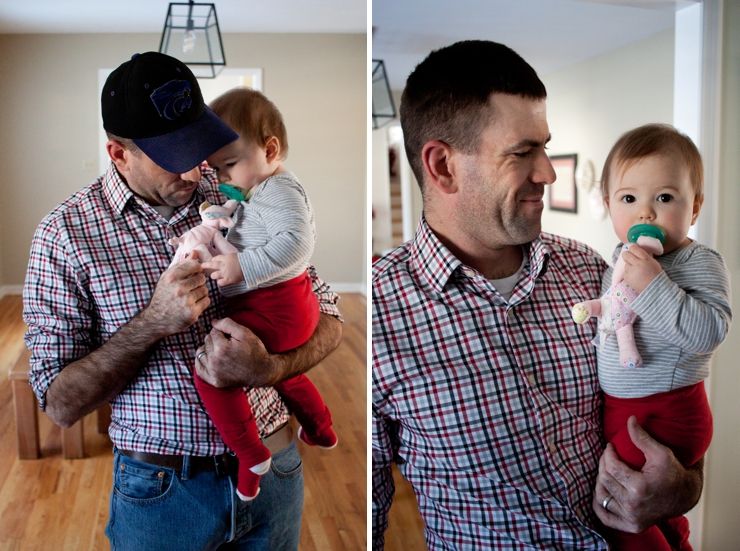 Over winter break Rebecca really perfected napping at home. We were thankful for the consistency and have enjoyed it on the weekends during January. Kip laments often she snuggles more with me than him, but after her nap she's so sweet with anyone that rescues her from her crib. She's still only using a pacifier in her crib, an arrangement that works out well for all of us. I like not having to keep track of it!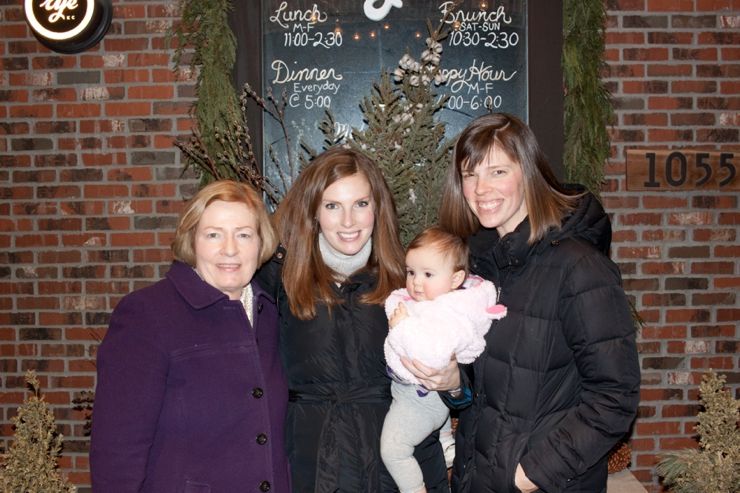 As usual, winter is a disappointment. We had one snow day that was pointless because there wasn't even any moisture. Thankfully we kept our plans for the weekend of the ice storm including dinner at Rye for Restaurant Week. Rebecca did great at our five o'clock reservation, and we loved all three courses. Rye is definitely one of the best spots for Restaurant Week as we were so full that we finished our fried chicken for lunch the next day.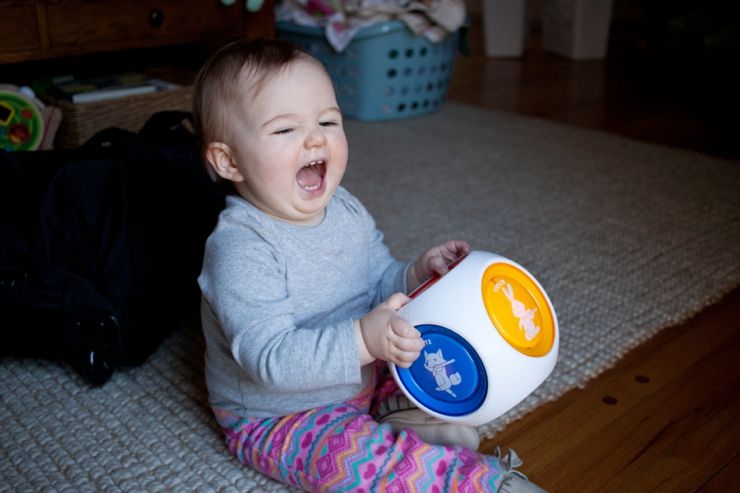 Rebecca has a new crazy smile that keeps showing up with her nose all scrunched up and a big open mouth where you can see all her teeth. She's a happy baby!

And kids' book club was the icing on the cake. The big kids listened to Dragons Love Tacos and made fun little dragons. I can't wait for Becca to get to join in a little more, but she's so happy scooting around on the floor and putting things in her mouth right now. I love seeing
all
the babies growing (
even compared to just a few months ago!
) Leah's got mad mom skills holding these 45 pounds of babies! Flynn turned one at the end of December, and Becca's super close to one too.