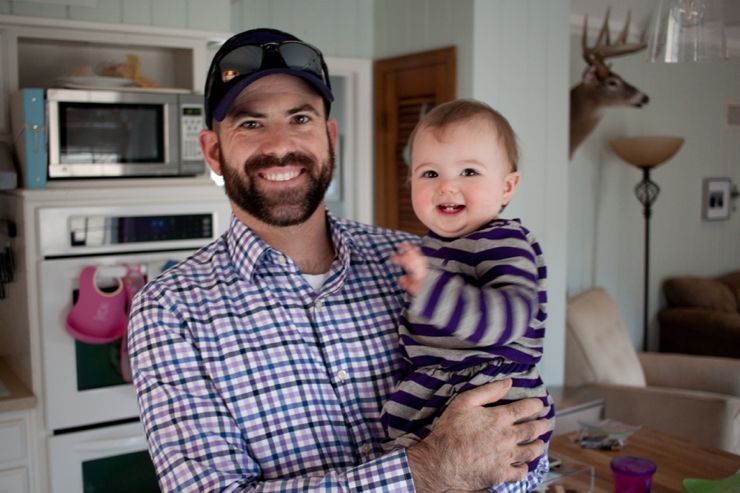 Rebecca wishes all of you a much belated Happy New Year! She rang in 2017 in style with her normal 6:15 bedtime, and we didn't make it till midnight either. We were up and at church on New Year's Day at 9 am just like any other Sunday. Rebecca wore her new purple and gray dress from aunt Lu and crawled around Kids COR pulling up on everything.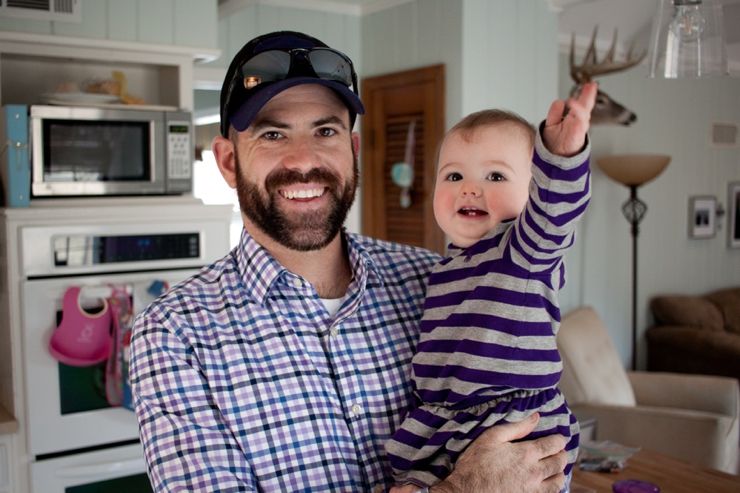 She might be waving in this photo or reaching for me. Or dancing. It's tough to say with our busy baby. Kip said whenever he has her in his arms and leaving her room, she gestures downstairs with her arm outstretched like she is saying, "Go this way, Daddy!"
I did not want to be the mom who talks about teething all the time. But, you see, that was before I had this precious sweet child. Now I talk about teething all the time. After about three months of only two teeth, she decided to get a whole lot more in rapid succession. You can see the addition of top teeth in these photos, and Rebecca continued to work hard on teeth during the first week of the new year. Thankfully they only seem to bother her at night, but it does mean we've had a lot of really rough nights.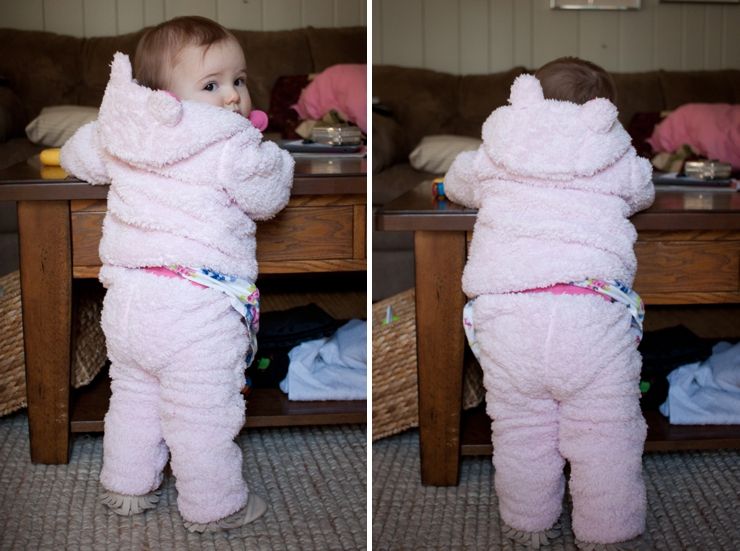 One the last day of break, Becca and I bundled up to run a couple of errands and go on a quick walk. It was definitely chilly so she needed her bear suit. It cracked me up how tolerant she was of the whole get-up! She didn't mind so long as she could still get into everything and explore the stuff on top of the coffee table!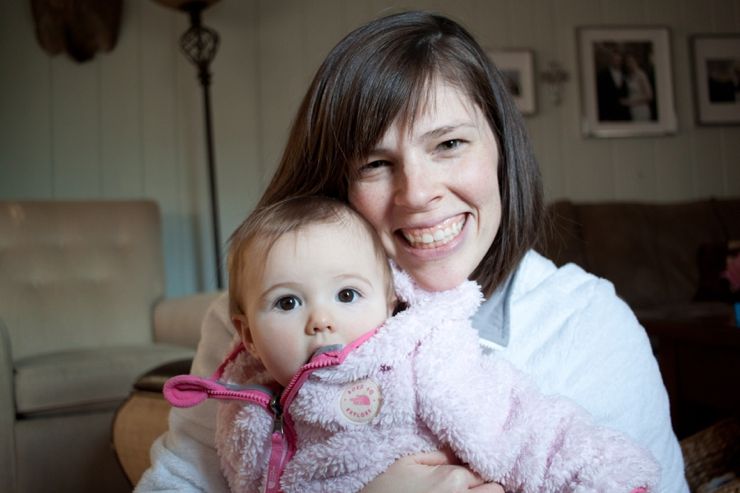 As for new year's resolutions, we only made a few. And by "we," I mean that I made them for the Lynch family. They were pretty simple resolutions and definitely attainable, including finding primary care doctors and setting a couple of new financial goals.
I also resolved that we should take more pictures. Kip was in shock with this resolution, and as a reader of this blog, you might be too! But most of our photos lately are of Becca by herself. We went through all the holidays without many photos with aunts and uncles and grandparents. Not cool. So my goal for 2017 is to make sure we capture our little bear with more of the people that love her so much, included Kip and myself.