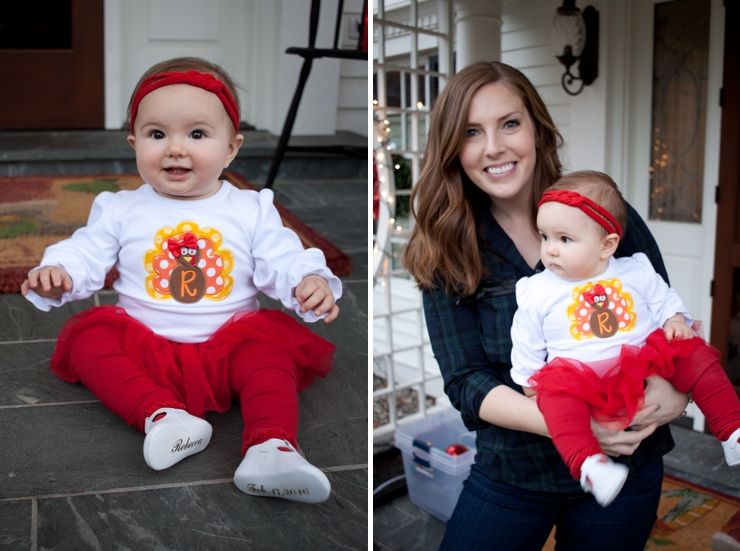 We took Rebecca on her first long car ride to Indianapolis over Thanksgiving. I was definitely a little nervous about nine hours in the car with a nine-month-old, but she gets an A for her first long car trip! Aunt Lu drove out with us on Wednesday, and it was fun to get some extra time with my sister. The traffic was pretty light, but we drove through rain for the last five hours.
With an extra adult always sitting with her, Rebecca stayed very happy in the backseat! She has many toys she likes, recently learned about "lift the flap" and touch-and-feel books, and ate her bottles like a champ. Coming home was also pretty good, and I sat in the back part of the way to keep her happy. She even took a two hour nap on the way home!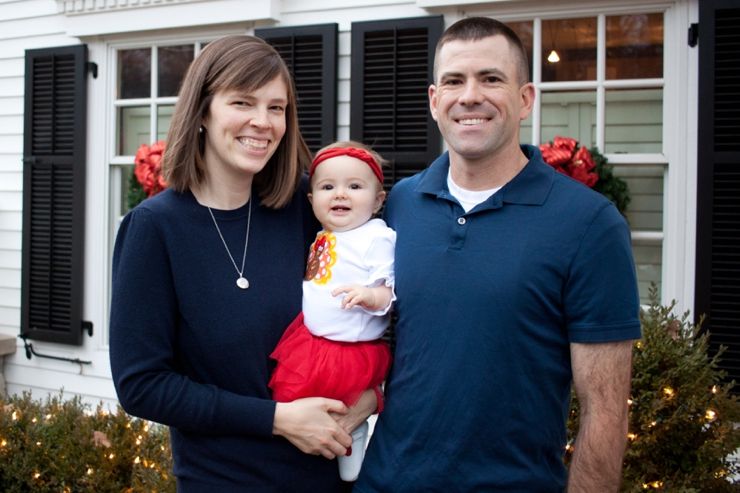 I didn't do a great job capturing family in photos at Thanksgiving. I was still a little overwhelmed with Kip's injury trying to process what could be the new normal for the months ahead. While we were there, Kip was on crutches, and I was thankful to have some extra hands around to help with Rebecca. She gave lots of snuggles to all of her uncles, aunts, and my dad and Tracy! Sometimes she gets fussy if I am in the room and not holding her, but for the most part, Rebecca will still let anyone hold her. This is true unless she's really tired or hungry of course, but what can you expect from a baby?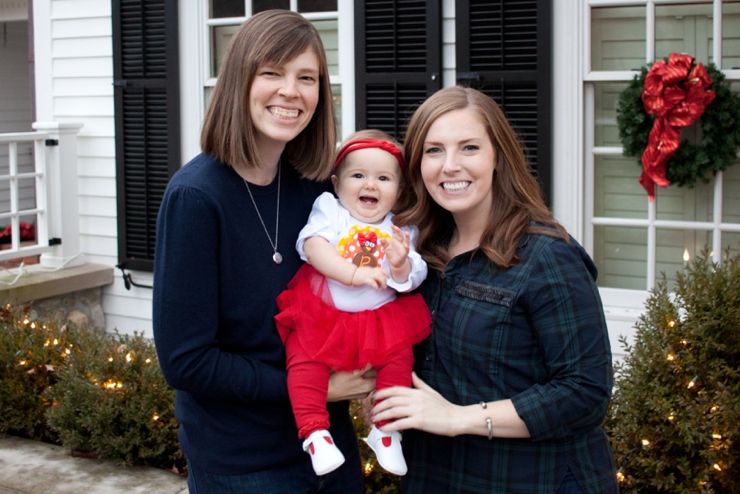 Her little turkey onesie was ordered from
Ellie Handmades
on Etsy and outfitted with a Baby Gap tutu and pants combination that she will wear often with all her Christmas onesies. Not going to lie, my favorite seasonal decoration is officially my kid. She just looks so cute in everything for the holidays! Rebecca loved the Thanksgiving meal, eating Becca sized bites of everything. She was a trooper for family photos, sitting in her high chair, and exploring all the new places with her very slow and deliberate crawl. We are definitely thankful for family and this little turkey.