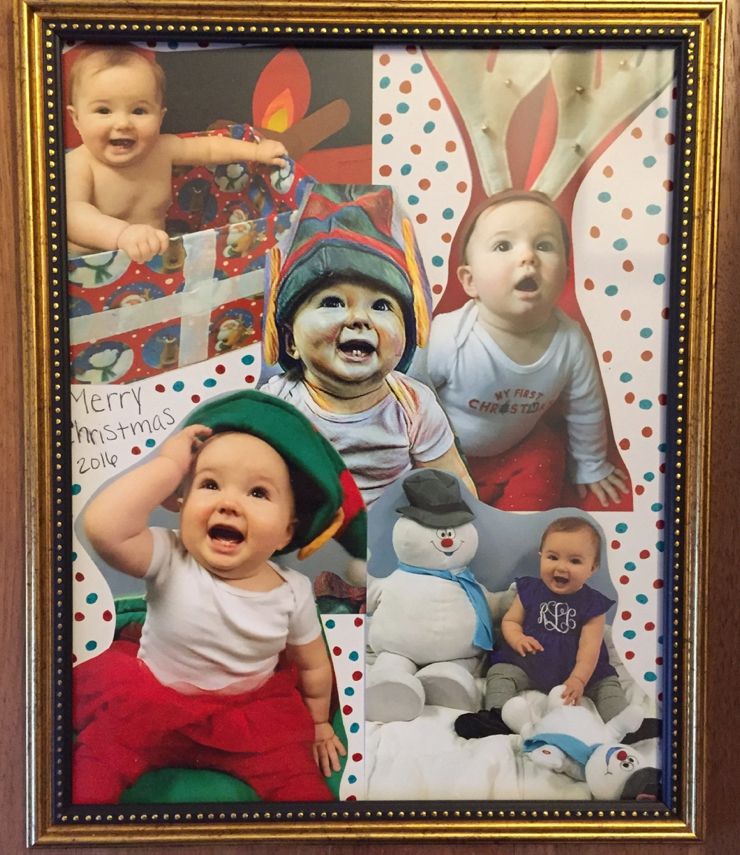 To finish out our 2016 memories for the eventual blurb/yearbook, I've got about 100 Christmas photos that mostly capture a baby always on the go and her million Christmas outfits. The photo collage came home from daycare wrapped up for our Christmas present, and it's adorable. She really was our best gift of the year.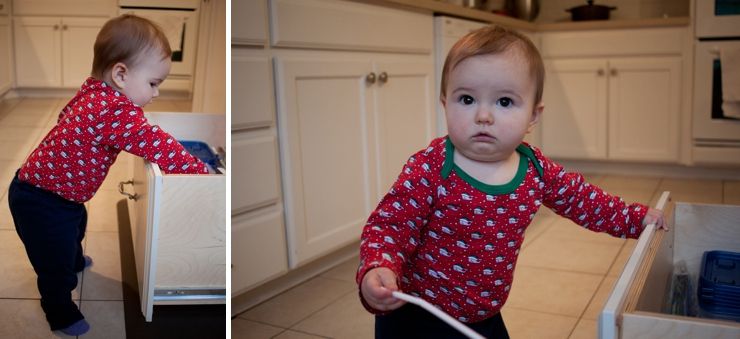 We have spent our Christmas break with family and at home recovering from some nasty head colds while watching Rebecca take things out of drawers and her toy baskets. This kitchen drawer has served up plenty of fun, a few straws, and great tupperware lids. Also seen in the background, Dad's old dishwasher. As he's the primary operator, it's fair to say Kip is most excited by the new replacement that gets the job done much much much quieter. We had to run the old one at bedtime otherwise we couldn't watch TV. Yeah, it was bad.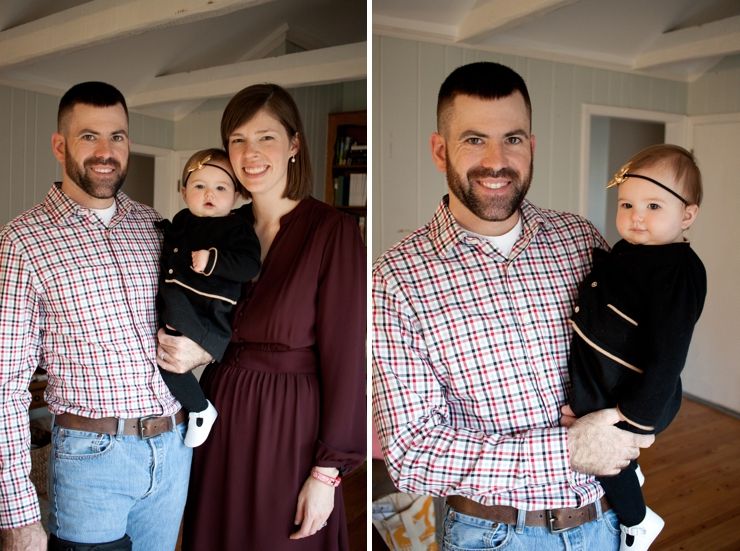 For a variety of reasons, we decided to go to church on Christmas Eve eve (December 23rd) downtown. This allowed our church to make room for visitors at the three services on Christmas eve, and it worked pretty well with our baby too. She wore her fancy outfit with her cute cardigan, and she played with the Anderson girls upstairs in the nursery while we enjoyed a beautiful candlelight service.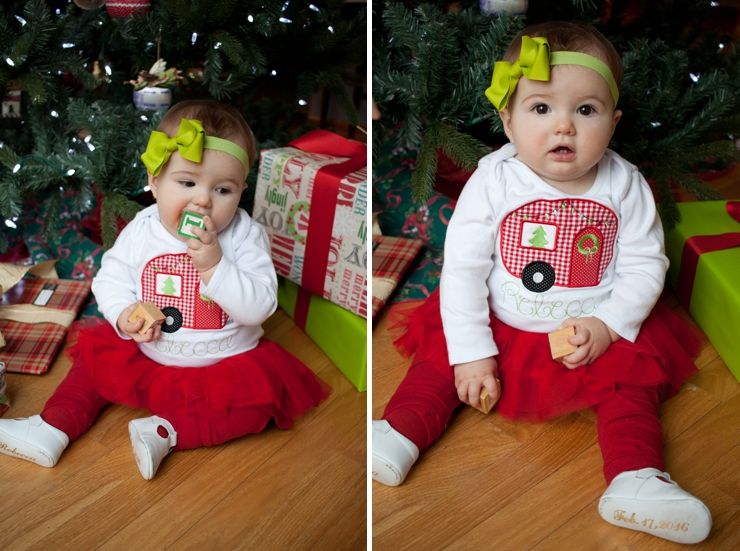 On Christmas Eve, we headed to my mom's house in the late afternoon for a family Christmas celebration. Mom prepared a delicious roasted chicken with our favorite traditional cornbread dressing, roasted beets and more. We had pineapple upside down cake and yummy beer before we opened presents.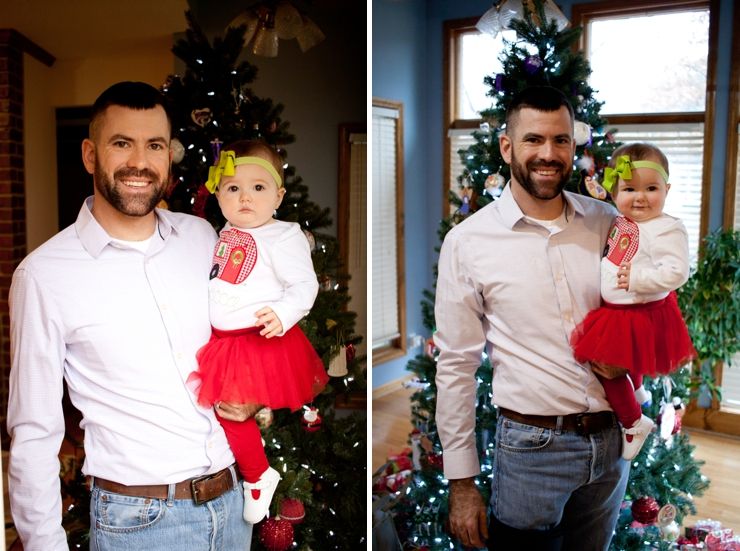 People have been asking how Kip is doing after surgery, and he's doing really great. He reports that he has more range of motion in his knee now, three weeks after surgery, than he did in the week before surgery. However, he can't drive until January 24th, and he finds this more than mildly annoying. His brace locks his knee from going beyond 90 degrees, but he did tell me this morning that he can walk down the stairs again. The eight days on crutches were a little long, but we made it with help from our friends and family. Becca's happy that daddy can carry her around again.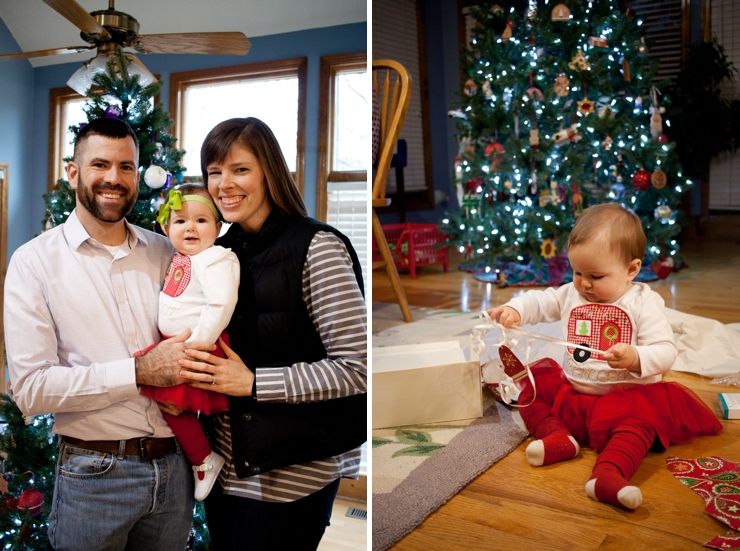 She got a few toys and activities for Christmas and some really cute clothes from Aunt Lu, but really Rebecca loved all the bows, papers, ribbons, and boxes. So much fun stuff to pick up off the ground.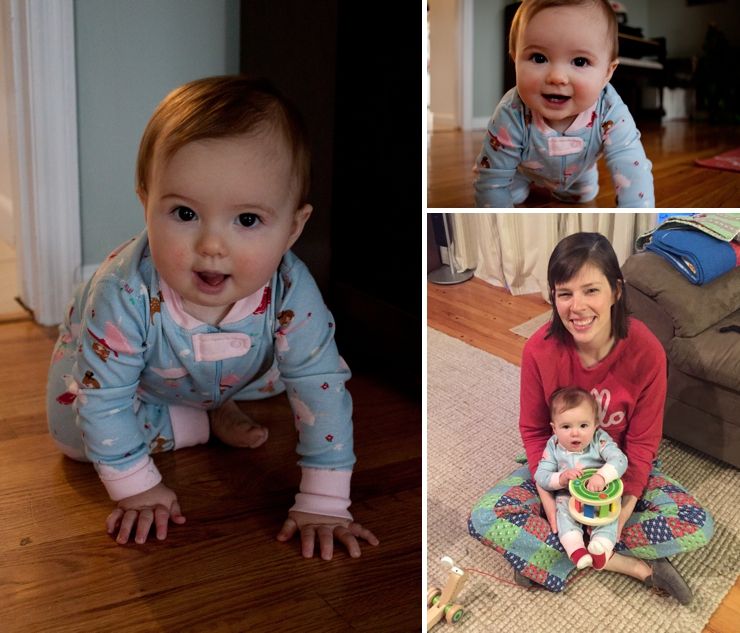 Rebecca had new Christmas pajamas from Grandma Barbara and Mimi in Indianapolis, and they all fit just in time for the holiday. Becca opened one present on Christmas morning, a very popular snail from Santa. She also woke Mama up like four times overnight, so we're happy, but tired in this one photo from Christmas morning. Becca embraced the song "All I Want for Christmas is My Two Front Teeth," and these latest four teeth have been a real joy.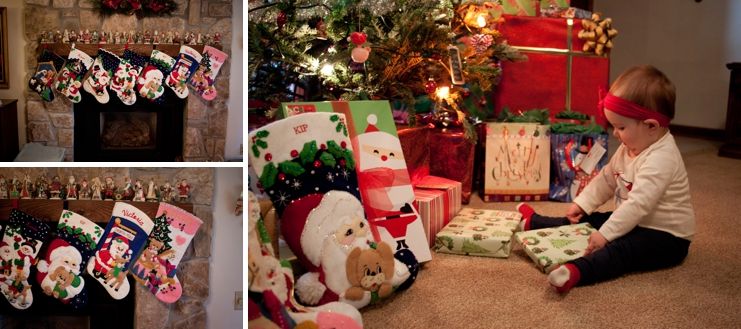 After Christmas day breakfast with Mom and Aunt Lu (bacon, hash brown casserole, coffee cake, cinnamon rolls and mixed fruit), we packed up the car for Manhattan. There was a new stocking on the mantle this year with the addition of a perfectly pink stocking for Rebecca.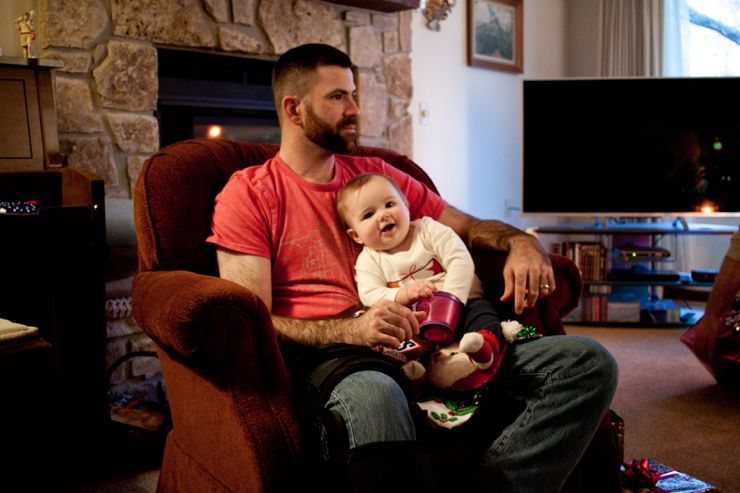 When it was time to open presents, Becca wanted to cuddle with Daddy and eat some snacks from her snack trap. It was adorable.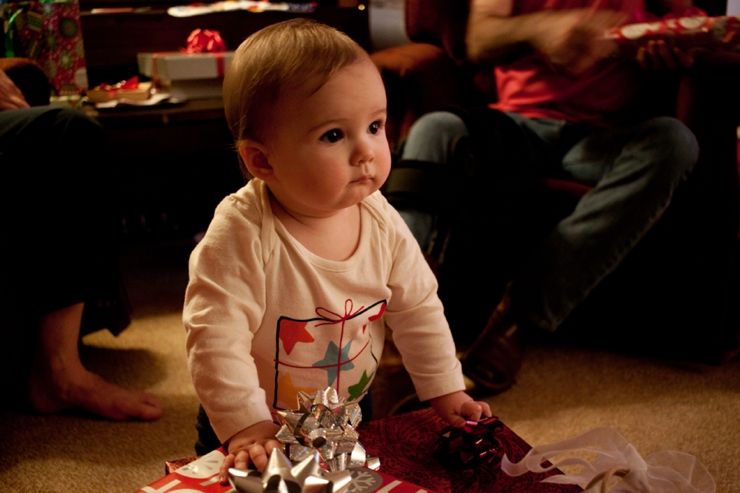 She was also really busy watching everyone tear the paper and fascinated with the bows. She received many wonderful books and puzzles and even her first John Deere combine. #kansaskid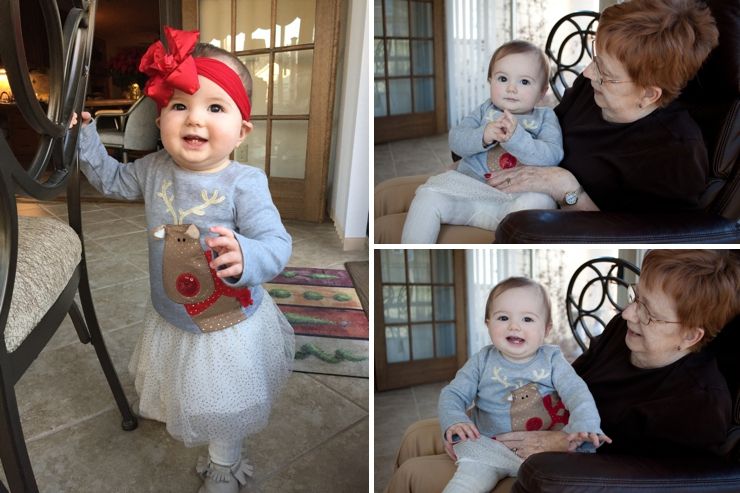 Rebecca wore Christmas outfits for several days because they were all too sweet and adorable - just like Becca. She won't remember this first Christmas, but we will remember it for more than her sleep striking at Grandma and Grandpa's. She's been cute, cuddly and adorable all of break. I also understand even better why mamas get so sentimental about the Lord Jesus being born a little baby two thousand years ago. Just like Rebecca, the best things come in small packages.