Better Than Before
is Gretchen Rubin's latest book, and there are so so many things about it to discuss. As I mentioned before, my cousin
Sasha
was my inspiration for the deep dive I've been on with Rubin's writing and podcasts. I chose to listen to this one as an audio book, so it was like an extended Happier podcast. The whole focus is on habits, and I definitely learned some interesting nuggets about habit change and reflected on a my own tendencies a bit. My mom also has been reading Gretchen Rubin's books and listening to the podcasts, so it has been so fun to bounce ideas off of her!
Relish: My Life in the Kitchen
is a book that I picked up on a trip to the mobile library near my school. If you have not read a graphic novel yet, even though I keep offering great suggestions, this is another good one to try. So good that it's been reviewed by
NPR
as well. It is written for adults - young audiences would probably find her stories of food a little dry, but she is a food nerd and enthusiast perfect for our time. Maybe you should make that a 2017 goal - read a graphic novel.
Life After Life
was the October book club book, and I was a bit in the minority because the other members of the group that finished it, LOVED it. I was very glad that we discussed the book at length because I may have missed a couple of details that we all put together when talking about it. (A common problem with middle of the night reading!) Kate Atkinson has a gift with the way she puts the story together, and while it can be a bit "groundhog day" at times, it's certainly a different look at World War II.
I had seen
Euphoria
several times at Rainy Day Books and in the middle of the night decided to read it since it was already loaded on the Kindle. It is very loosely based on the work of Margaret Mead and makes me think that cultural anthropology is a very weird deal. It was fine but not the best thing I've read lately.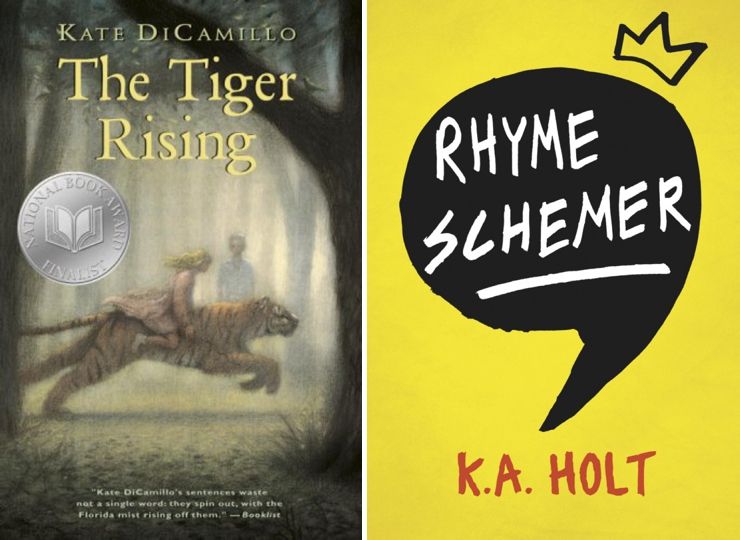 Two YA books to round out the month...
We're doing a community read! If you want to read
The Tiger Rising
and come join us for events during the second week of December, you totally should. It's a great book, easy & short, and we're hoping to have some great discussion based on the book. We decided to sell the book so that students might be a little bit more invested but sales are not what I thought they would be. So we'll probably give away a lot of them ($2 is a stretch for many many of our students), and I expect participation will be pretty good for our first community read.
Rhyme Schemer
is a story written as a collection of poems, a genre becoming more and more popular for YA lit. The main character is the youngest of five brothers, so it's a story about bullying among brothers and at school as well as the power of words. I really liked it, and I'm excited to share it with students in coming months.