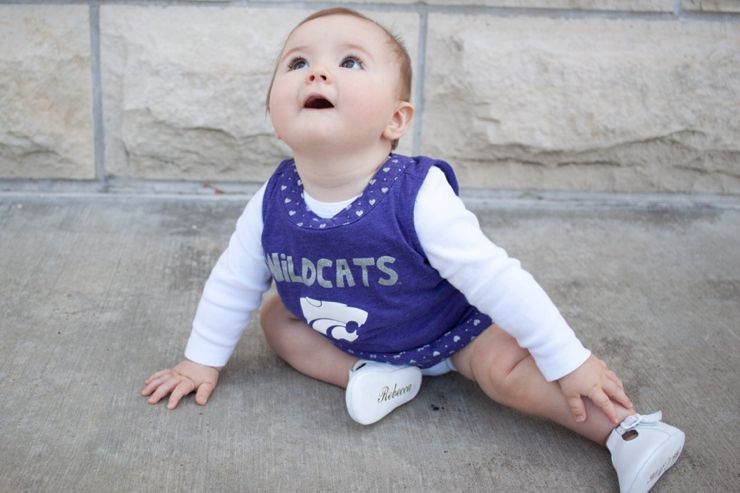 Kip took a weekend off hunting to attend the K-State v. Oklahoma State game on November 5th with us. It was an afternoon game, so Rebecca spent the afternoon with Grandma Karen, Grandpa Keith, and Uncle Kenny while we headed to the stadium for ribs and tailgate fun! Karen made us delicious cookies to take along to the game, and we loved the warm weather for a November game. It was nice enough for t-shirts!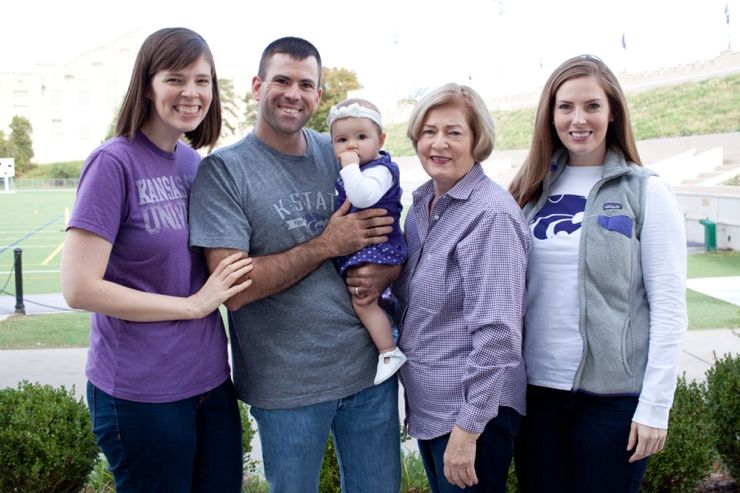 We stopped at the Alumni Center on our way into town to snag a photo for the Christmas card. A year ago we did the same thing in Manhattan,
but it was freezing
! We had to jump out of the car very quickly and use the tripod in front of the East side of the stadium. This year it was much warmer so we took our time at the Alumni Center getting the photo just right. We're the nerds walking around with a tripod, thank you very much.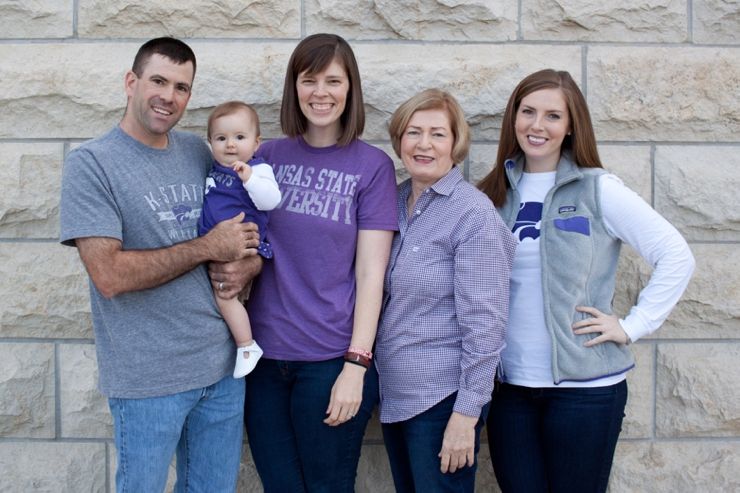 It's tricky enough to get Becca to look at the camera (she's so busy!), but it was even more challenging using the timer. Rebecca was so concerned about a little kid nearby at the Alumni Center that was crying and pretty upset. In the end, she did pretty well, and Mom got a great one for her card. She even used a couple photos of Rebecca for the back because she's pretty cute. We didn't plan our outfits, we all just showed up in purple and it worked. Funny how that goes in our family!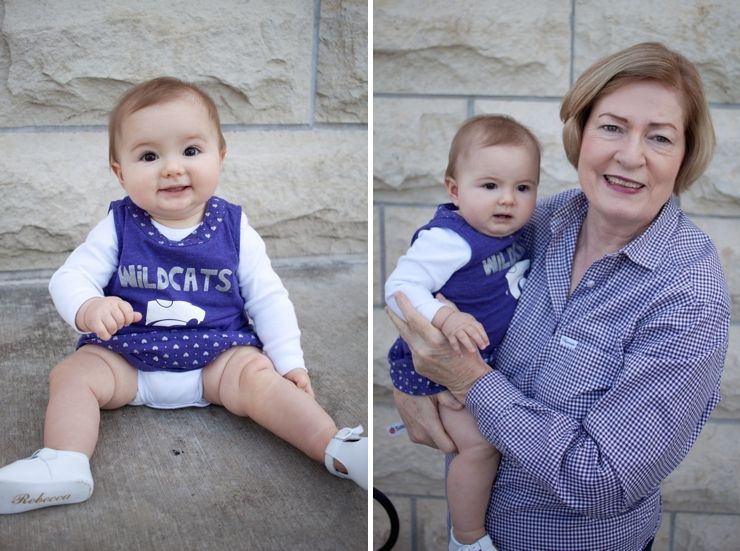 I think Rebecca was a delight for her grandparents, and Kip and I had fun hanging out together just the two of us (and tens of thousands of K-State fans!). We were at the game until the end, and it was a heartbreaking loss in the final seconds. After the game we made our way in traffic to Kip's parents house, scooped up Rebecca and headed for home in the van. We stopped and got Panera on the way home, a perfect light dinner after the delicious ribs earlier in the day. Kip and I are both grateful for the family and friends who have welcomed Rebecca into the K-State routine. We are lucky to continue enjoying games together!