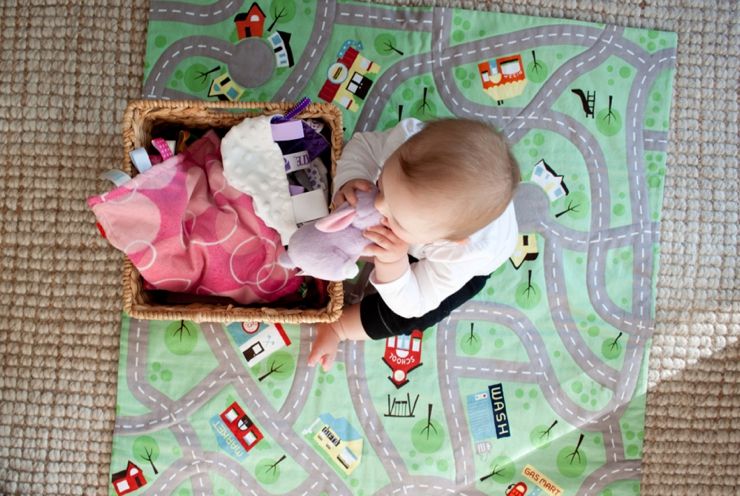 While we have officially seen a couple of scoots forward that you could call crawling, Rebecca has been mostly very content to play in her corner of living room. We know this is short lived, and she will be all over the place very soon. Lately we have been grabbing this blanket Mom made her or a quilt my grandma Mary made and her basket of toys and plopping her down in the middle of the living room.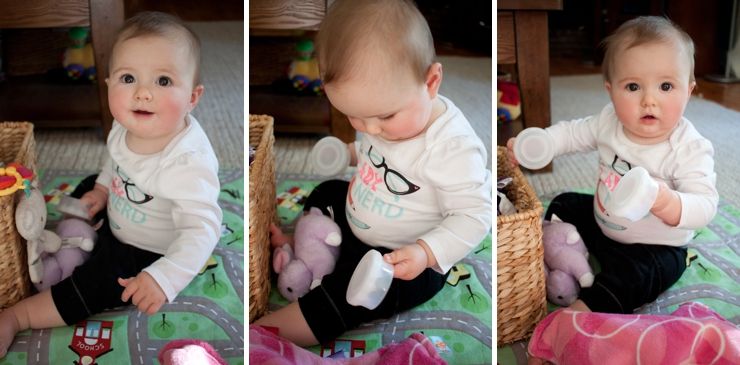 Rebecca loves to pull the toys out a few at a time until she finds her favorite lids usually. My mom suggested the big lids from almond milk and orange juice jugs etc., and they are so fun. As Rebecca can't talk yet, I just have to assume she likes the way they click and clack together. They are easy to hold and put in her mouth too. The rest of her toys were kindly gifted to us, and she's doesn't discriminate. They all go in her mouth.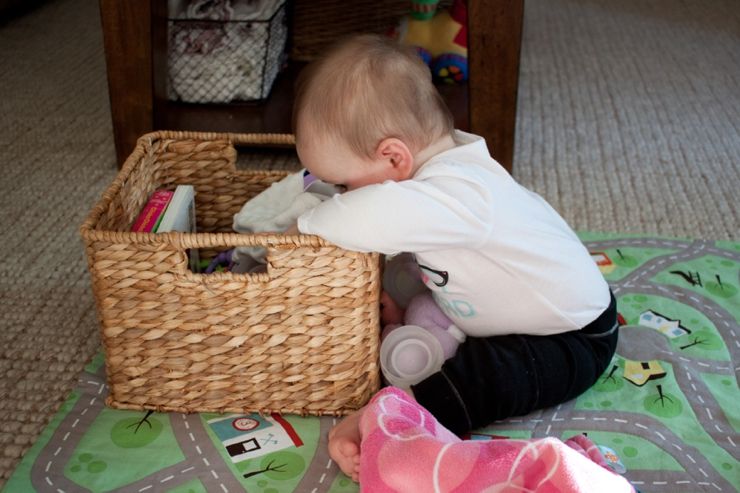 This photo is probably my favorite. She will scoot up next to the box, peer over the edge and contemplate all the offerings before starting to pull stuff out.
When Mom and I made our second trip to
Hamilton
, Missouri with Rebecca this summer we picked up the supplies for this city quilt mat. I love the city rugs that lots of people have in playrooms, but we needed something that could also be packed away if we needed the floor space. Mom added a lining and an adorable pattern to the back and quilted it together by stitching along the road with perfectly matching gray thread. She's so much more patient with sewing projects than I am, and it's nicely done.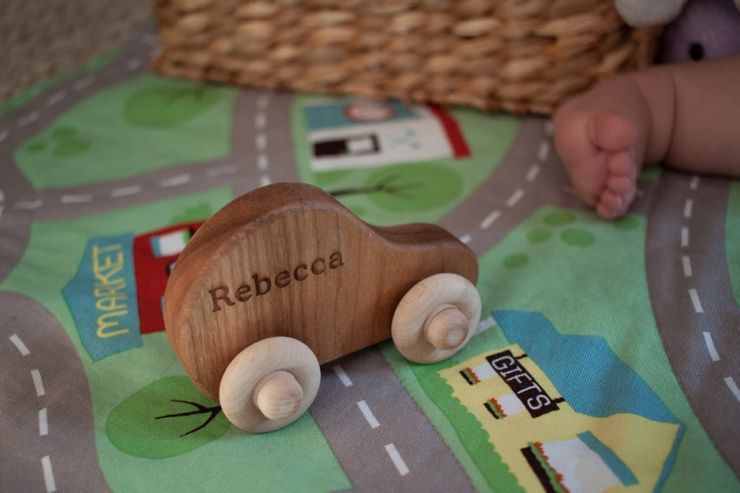 Rebecca is months away from understanding that the quilt is also a play toy, but we have it all set-up and ready for when she gets it. Mom even made an adorable bag to store it in that matches. I added a little jalopy from
Bannor Toys
, and we like it as much as the little state rattle Tracy gave us earlier this year . The wheels rattle which interests Becca, and it is just the right size for her to hold and put in her mouth.