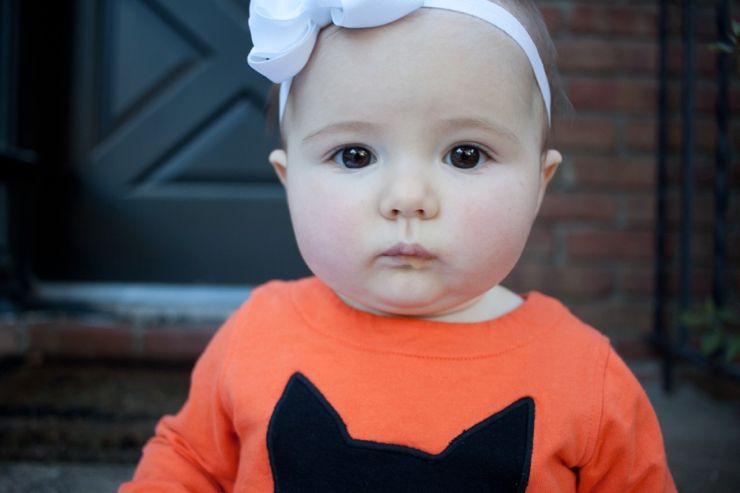 I took these photos in early October and used them to make some sweet cards for her grandparents. She was pretty sleepy and serious for most of them, but with a little food pouch in her belly, she brought out a few smiles. All these photos remind me I'm not entirely sure where this white bow is - I need to find it and get the bows I do have organized soon!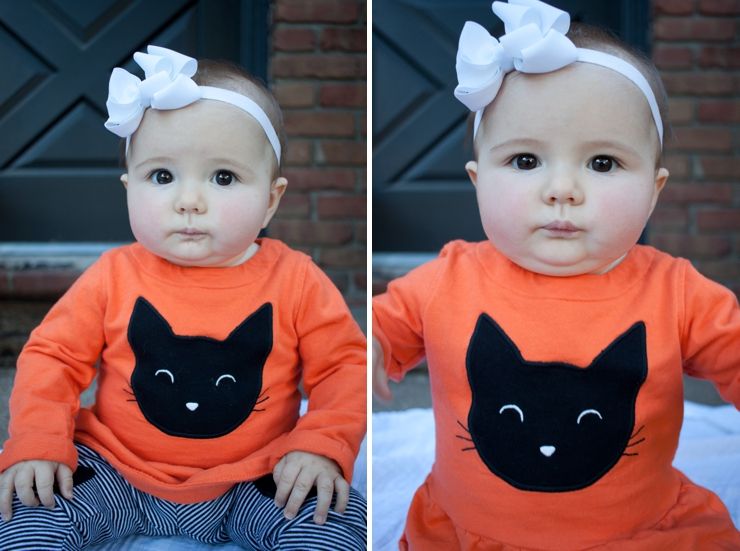 Mom got her this sweet outfit from Carters with my blessing. Kip would prefer that we never bought her anything with cats as the decoration (he's not a fan), but this was too cute. There were matching black cats on her knees!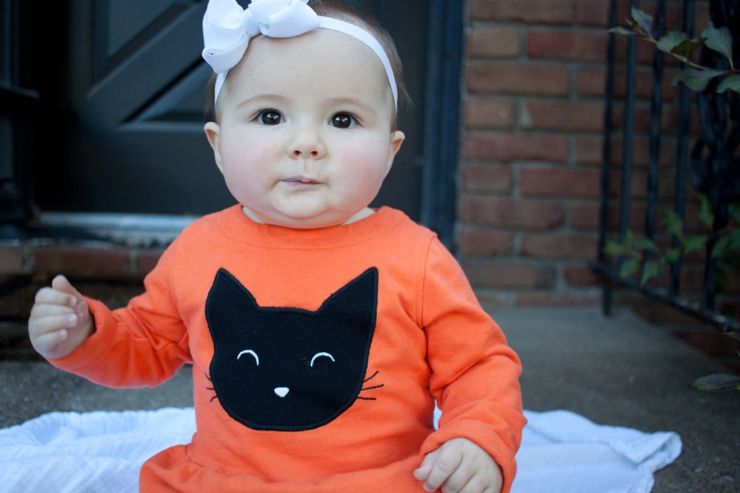 Becca's starting to warm up to the camera a little bit in this one. Sitting on the front step is so distracting!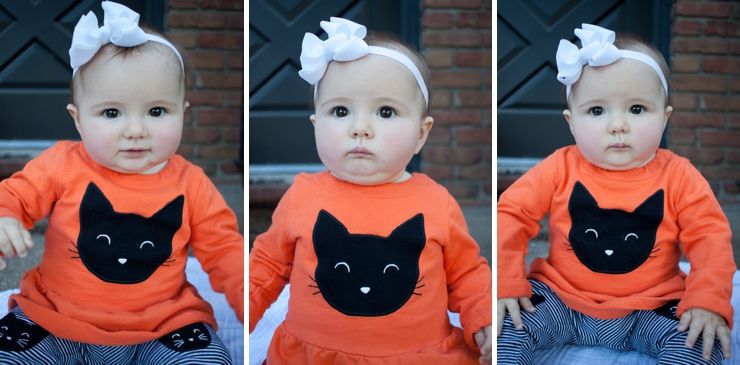 I tried singing, clapping, whistling...she was mostly not impressed. The hands on her legs kill me a little bit.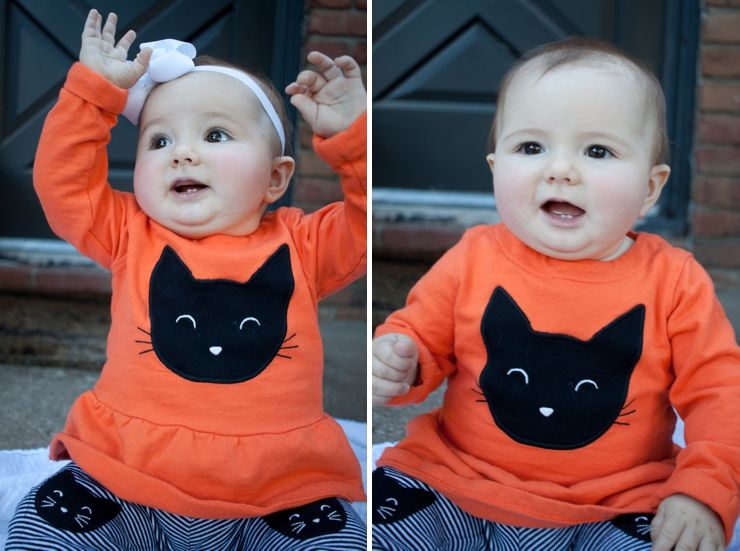 We had family photos taken with our pal Erica May a few weeks after this one at about the same time of day, but Rebecca took more naps during the day and ate a little bit more before those photos so I think she gave Erica way more smiles than she gave me.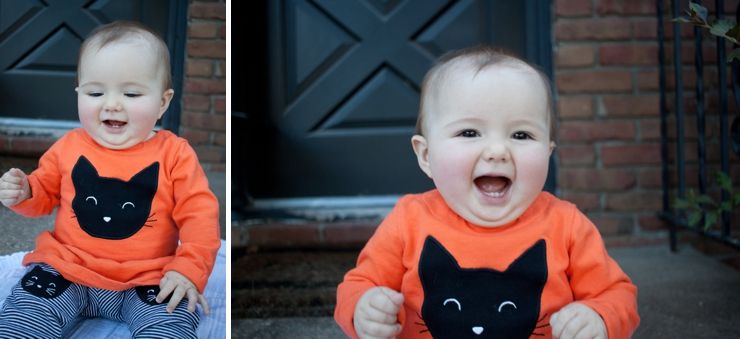 Rebecca kept me on my toes while I tried to capture her sweet smile! She was getting dangerously close to lunging off the stairs, and I kept singing, feeding her and shouting to keep her with me. God bless my neighbors for not thinking I'm too crazy, though I'm probably getting close. She's just too cute.