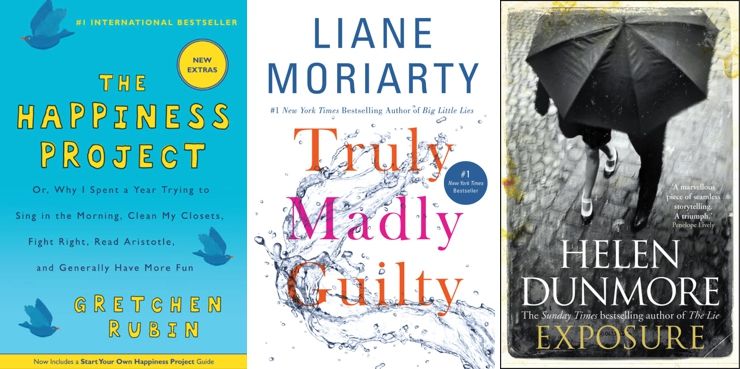 I started September with
The Happiness Project
and have been on a deep dive reading and listening to Gretchen Rubin's writing and podcasts ever since. My
cousin is a big fan
, and it was time I got started reading too. This was an excellent read, and it made me really think about a few things. Especially the precious time I have with Rebecca and Kip each day and how that time could be happier. We're still trying to figure out how to get Rebecca to sleep more but reflecting on this book and what we can do to help, Kip and I decided that a big focus should be that I try to go bed earlier. It does help! Gretchen Rubin is intense, but the narrative way she writes is friendly. It's easy to take her suggestions and say, YEP, I could do that. Or, NOPE, not for me. If you want to start down your own Gretchen Rubin rabbit hole, start with the
podcast
, her quizzes, etc. And if you have just even the littlest itch to think about how day-to-day life could be happier, read the book!
Liane Moriarty did it again with
Truly Madly Guilty
. It's a captivating story that gave me a good dose of anxiety, so I read all 400+ pages quickly trying to get it all figured out. It's not
exactly
the same as
Big Little Lies
and
The Husband's Secret
, though she's got sort of a formula she follows. I'm still not sure I'll keep up with all her books, but it's easy to see why she has fans.
Exposure
was our book club pick for September! I finished it but feel sort of "meh" about this Cold War British "spy" story. The reviews on Amazon were positive so it seemed like a good pick!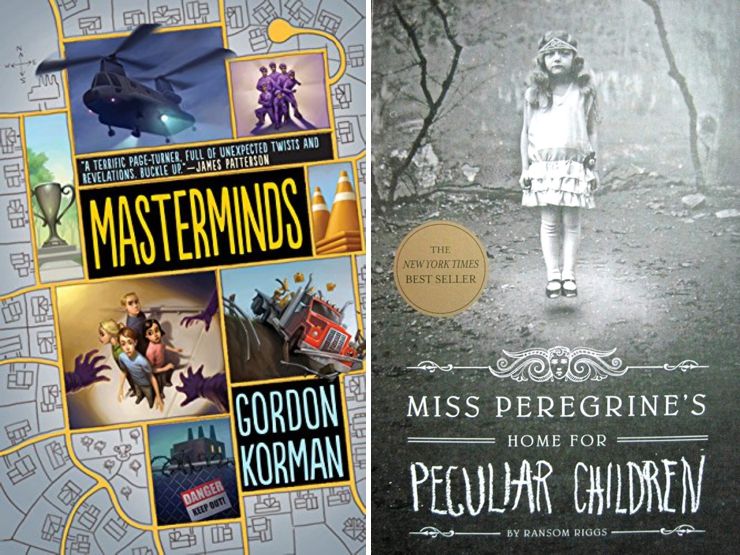 Masterminds
is one of about 50 books that I recently prepared book talks for at school. The characters all live in a small town called "Serenity" that is seemingly perfect. But something is definitely not perfect because when they try to get out of town to explore they are immediately sick and can't go on. I loved this one and feel great recommending it to kids! I will not keep reading the series though...this is a common theme in my reading. I rarely ever get past book one.
Miss Peregrine's Home for Peculiar Children
just opened in theaters as a new movie, but I thought the book was creepy enough I do not need to see the movie. My book club cohort has almost all read the whole series, which is super fun! I needed to catch up since they don't normally all beat me to young adult lit. It gave me the heebie jeebies in the middle of the night, probably because the photographs that are included are so weird!