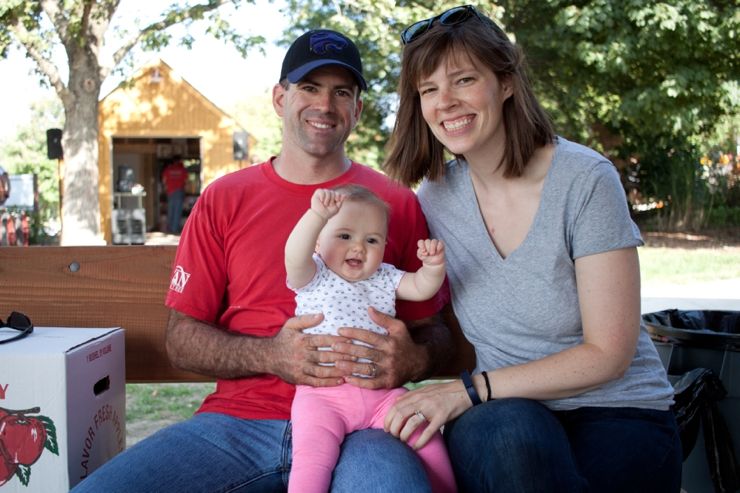 Yeah! Another fall weekend! You can tell Rebecca is excited about the extra mom and dad time. Or whatever music was playing at Cider Hill Family Orchard - she loves to dance when we sing songs or there is music playing! On Saturday morning the 24th, Rebecca, Mom, Kip and I drove out to Cider Hill to pick up some apples for making applesauce.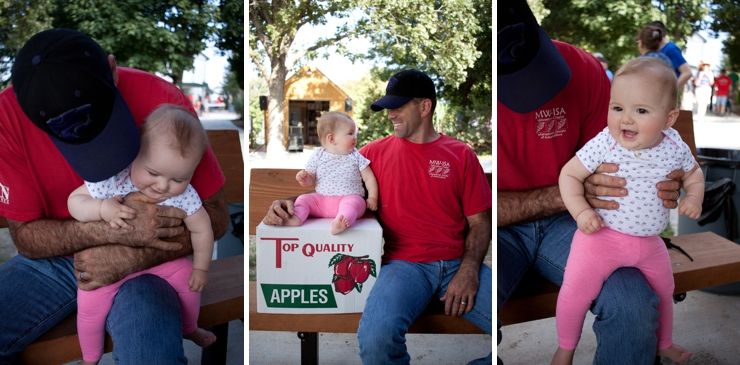 There were tons of people out to pick apples, but we really just wanted to buy them. This year the cost was the same whether you pick them up or pick them yourselves, so we bought our apples, snacked on some kettle corn, and enjoyed the new pavilion and the cool breeze. And what's cuter than a baby sitting on a box of apples? Not much I tell you.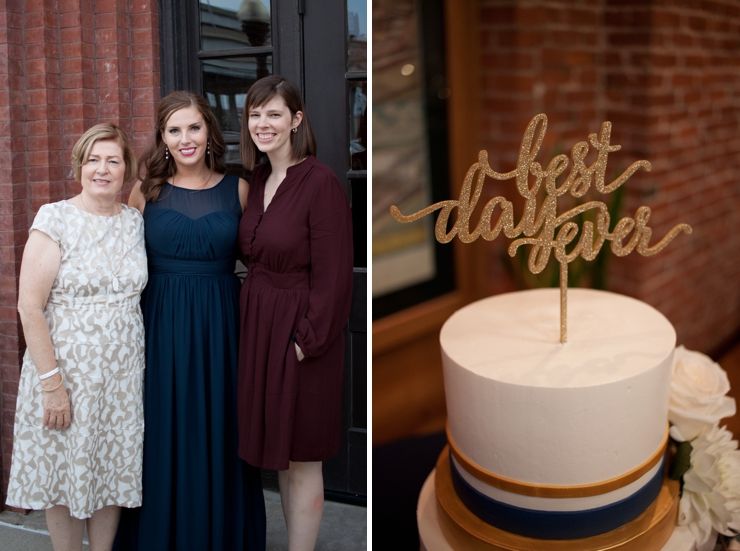 It was good that we got a jump start on the day because we had a lot going on! Lauren was a bridesmaid in
Megan's wedding
, and we were excited to be attending as guests. The wedding was at Jacob's Well in Westport, and the ceremony was beautiful. A pastor from Megan's childhood performed the ceremony, and she did a great job. Just like at our wedding, she had Megan and Rehaan turn around and look at all the people there supporting their marriage. Since marrying Kip, I always cry at weddings because I'm so happy to be married to him.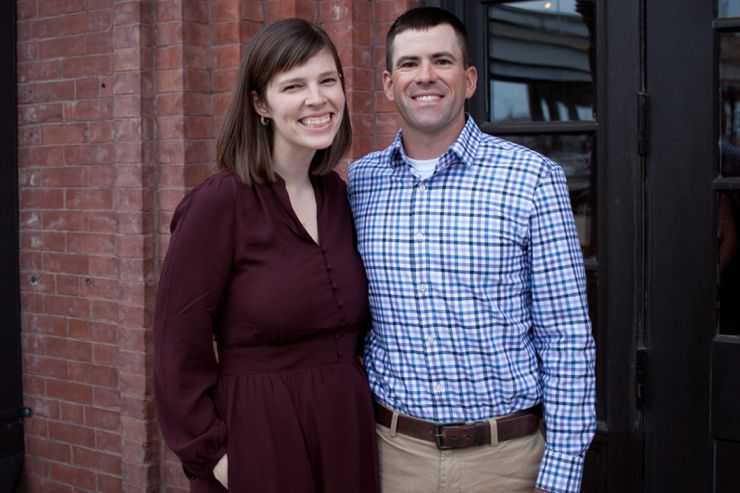 Kip stayed home during the ceremony so that the time with the babysitter wasn't quite as long and met us at the beautiful reception site in the West Bottoms. Rebecca went to bed for sweet babysitter Grace, a big first for Becca. Previously only Kip and I have put her to bed! So when Grace text at 6:45 to ask for the wifi code and tell us Rebecca was asleep, I felt like I had won the lottery. Parents night out at a fantastic wedding reception for great people!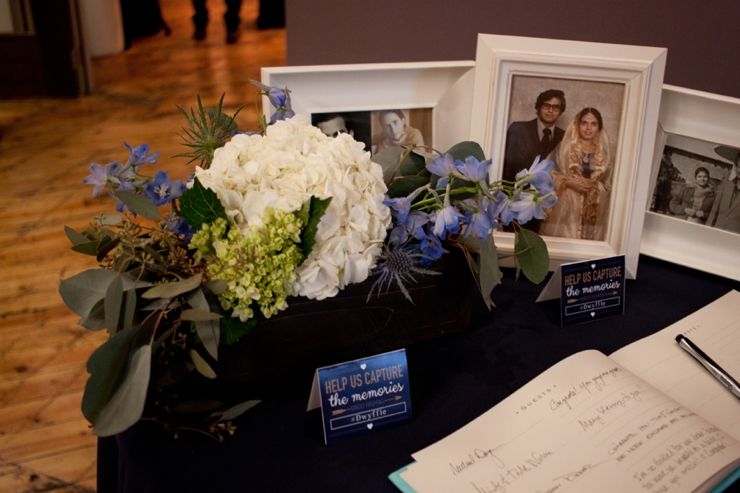 The reception site, The Faultless Building, is the farthest north than I have ever been in the West Bottoms, practically at the edge of the river. They say that imitation is the sincerest form of flattery, and we loved seeing the table centers that Megan & Rehaan used! Much like the boxes from our wedding, they found wooden boxes on Etsy and filled them with gorgeous flowers - and they used the same florist. I love all things navy so the navy and gold details were right up my alley. We joked that Kip could make some more and sell them on Etsy, and then I decided I was still glad to be out of the Etsy business
Kip declared the toasts from the wedding the best that he could remember. Megan's sister and maid of honor, Allie, recruited her brother to help with the toast. It was funny no matter how well you know the bride and groom - Kip was cracking up as well. Besides delicious wedding cake, they also had a s'mores bar with various candy bars. Kip's favorite dessert! Megan and Rehaan are both medical professionals in the Denver area, and we are so excited it worked out for these kids.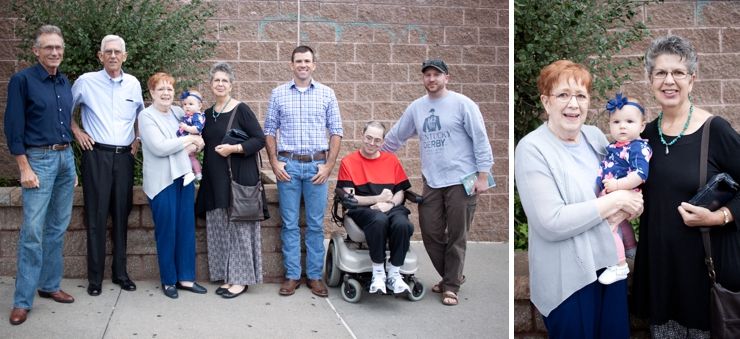 Sunday afternoon we had a very special treat with a trip to Q39! Kip's parents were introduced earlier in September when they came to a soccer game for Kenny's birthday, and they couldn't wait to comeb back. We were happy to meet them for lunch, especially because Kip's aunt Sara and uncle Glen were visiting from Arizona. It is not a stretch to say it's some of the best barbeque in the country, and one of the best in KC for sure. Rebecca was sweet as ever; it's her specialty these days. Thankful for her easy going personality so we can take advantage of all the wonderful things about fall.