K-State's first football game was on the road at Stanford. While my sister Lauren was lucky enough to attend, we were happy that we could watch it at home while this little wildcat snoozed the night away. An 8 o'clock kickoff is well past her bedtime! One year ago, Kip stood on the football field holding this onesie (
photos here!
), and a year later he gets to hold sweet Rebecca wearing this same onesie.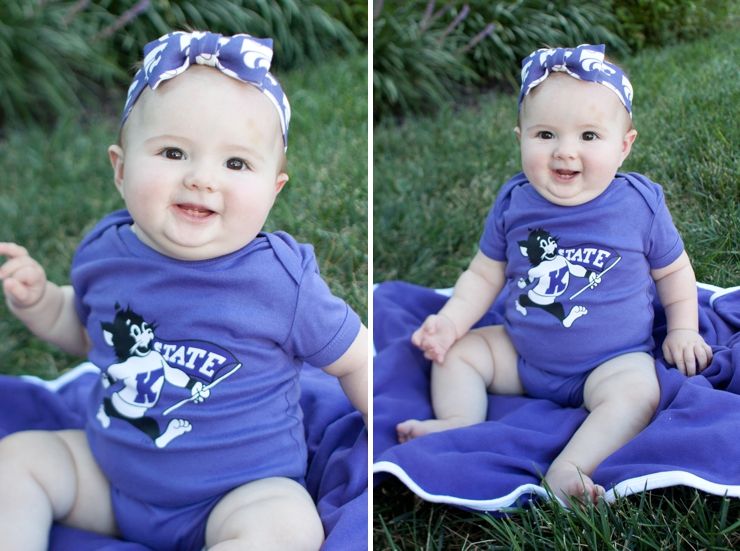 Kip looked at the photo from last year and said, I should have worn the same shirt as I did last year! I laughed because I almost suggested it but thought he might roll his eyes and think I was nuts. Good thing we're married to each other.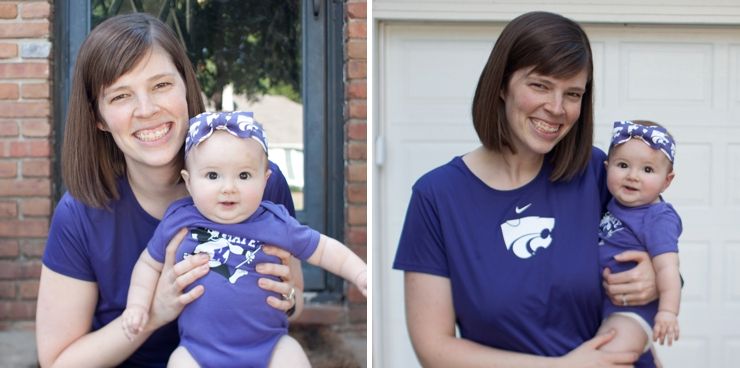 Rebecca is always happy to be outside and did a great job looking at her mama and daddy for these photos. It can be a bit rush rush after school as we hurry home from school and daycare, nurse, feed, take a bath and get ready for bed, but I'm so glad we made time for these photos on kickoff day.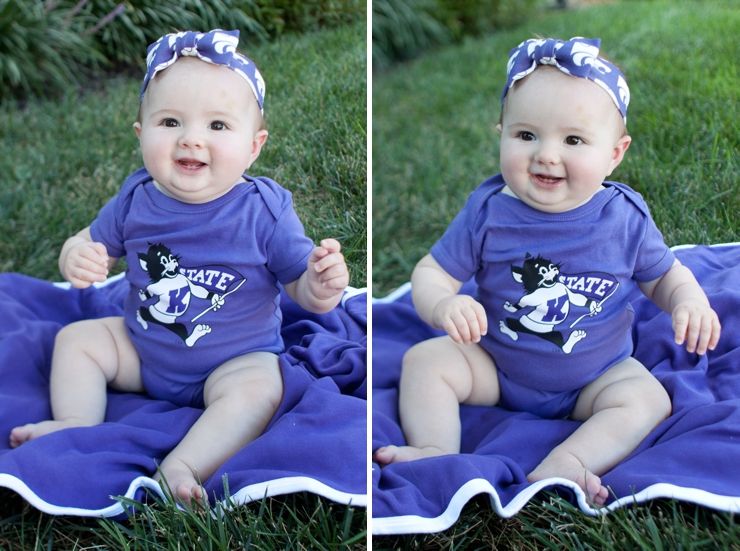 Rebecca's also sporting an adorable headband made by the ever talented Rachel. She made them in two sizes, and this one still fits, Becca just pushed it up somehow while sitting on the grass. The blanket was a gift from Amy Button Renz, the president of the Alumni Association and is the softest little purple blanket! My mom made a blanket for her daughter decades ago, and she wanted to return the favor with more purple love.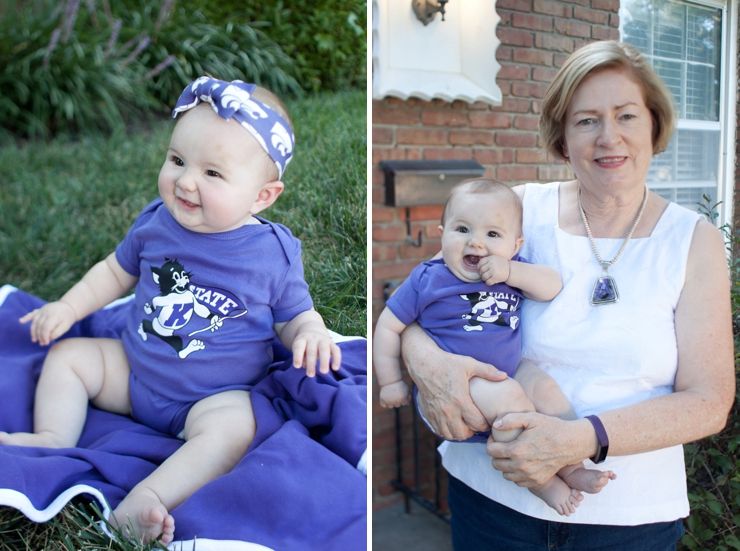 My mom stopped by a little bit later and got in on the fun with a photo too! The Cats didn't end up with a win - and I ended up only being able to stay awake for the first half - but we're always optimistic about the team and season. The first home game is Saturday, and we can't wait to go! Rebecca is going to hang out with Grandpa Keith and Grandma Karen, but we plan to get her to one game this year for sure. She's got a little cheerleader outfit that I can't wait for her to wear when she gets a tiny bit bigger!