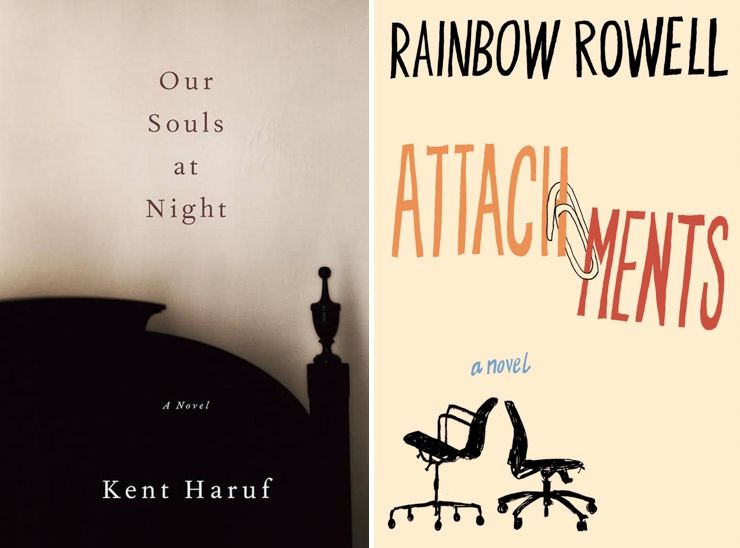 We read
Our Souls at Night
for our anniversary book club, and it was a beautiful and brief book. Kent Haruf has written many wonderful books that are either hopeful or melancholy, and this one was a little bit about both. Two older individuals living in the small fictional town of Holt, Colorado very similar to the town where my grandma Virginia grew up. Kent Haruf wrote it while he was dying, and I think it's a very neat final work. Other Kent Haruf books
here
and
here
.
Attachments
by Rainbow Rowell is another fine work by the author though nothing beats
Eleanor & Park
and
Fangirl
, my two favorites. As someone who has done a lot of conversing over email, it's a little creepy to think about the two main characters emailing and then someone else reading it. And falling in love. I did really like all the characters though, so the creep factor was forgiven. It's also fun to read a book set in 1999-2000 and think about all the things we didn't know then about the internet that we do now! I think I was still chatting after school on AIM as Shutterbug83...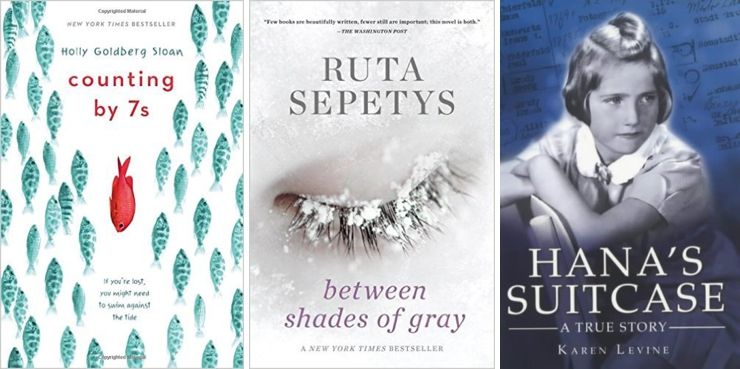 Three kids books - and a reread! A first since I started keeping track of books back in 2011. Still loved
Counting by 7s
because of the wonderfully done characters and the way she can pull at your heartstrings. It's a book battle title for this fall.
Ruth Sepetys also wrote
Out of the Easy
, a young adult book I recommended to many people that we all enjoyed about prostitution in New Orleans. She has a way of taking a period in history and sharing the characters and setting in a really powerful way that hooks you in and transports you.
Between Shades of Gray
is like this but far more depressing as the main character is moved to Siberia by Stalin with her family. Not happy historical fiction for sure. Also a book battle title.
Hana's Suitcase
tells the story of a Japanese woman who finds a suitcase from Auschwitz and uses it to teach Japanese schoolchildren about the Holocaust. We are going to see the play at the Coterie in early 2017, and I was happy to read this to be able to talk with the teachers about possible extensions and activities.