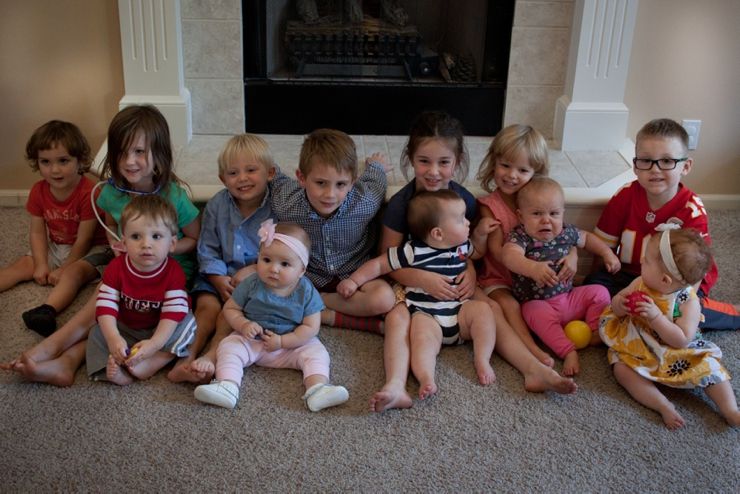 The background story for this first kids' book club is one of my very favorite parts about the event. For months, when
Leah
would leave for book club, her daughter Reese (now five-years-old) would ask when kids' book club was going to be. Tara's daughter Fiona would get so upset when Tara went to book club because she thought book club was at the library, one of her very favorite places. Reese thought it was time that the kids got a turn too. She even started the planning herself, drawing out a map to her house for Fiona since they go to the same school. Finally, the moms made it official, and the first kids' book club was held earlier in September.

As I've mentioned before over the years as we have celebrated baby showers and first and second birthdays, there are a lot of book club kids. Twelve of the fourteen gathered on that Sunday afternoon! I'm the proud godparent to a couple, and I think they are all perfect and adorable. Except on the rare days when they are making their mama nuts, then I am totally team mama!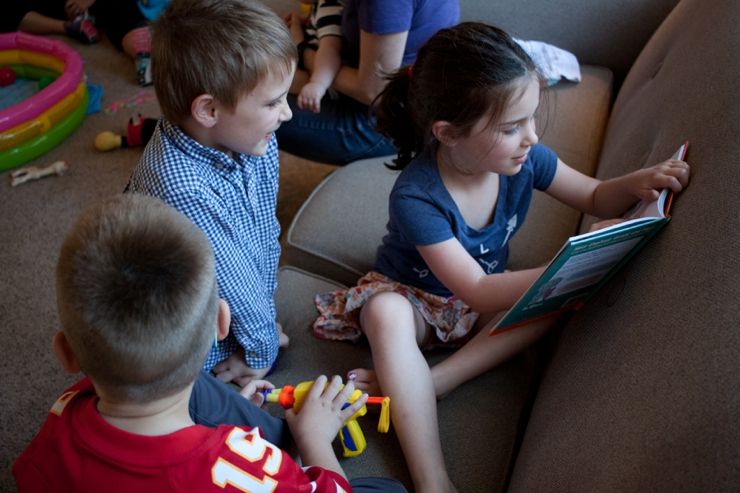 Our two kindergarten kids read the chosen Mo Willems' Elephant and Piggy book, The Thank You Book, to the crowd. Most of the babies crawled away, but Everett sat and listened like a champ.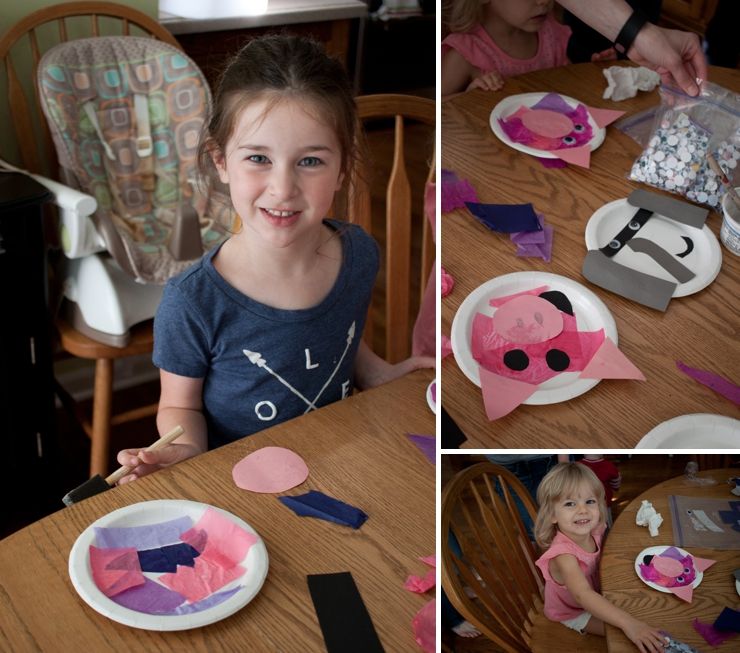 Abbey came up with the CUTEST craft for the kids. I am an upholder, so I appreciate when kids follow the model. But I also loved seeing what some of the more free spirited artists made. Everett's was covered in googly eyes. While Abbey now works in a high school, you could definitely tell she was a gifted elementary school art teacher too!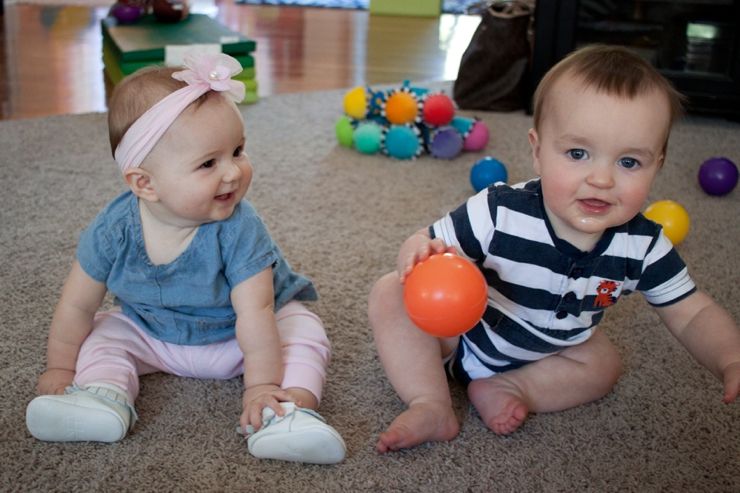 Rebecca and Flynn are the two youngest babies in book club, and Flynn is about six weeks older. He's on the move unlike Rebecca who just wishes she was on the move! They have other things in common like a love of food, milk, mama in the middle of the night and showing off two little teeth.

They were sort of interested in each other, and it was too cute. Leah said we should save these photos so we have them for comparison when they go to prom together!
Rebecca loved the ball pit and holding the balls made her and the other babies so happy. They are easy to please! The kids ate dirt cups after their craft and had a great time causing general havoc in Leah's house. The next one has already been proposed with a Dragons Love Tacos theme, and I can't wait to see Becca get bigger to interact with more of these little loves on a regular basis.