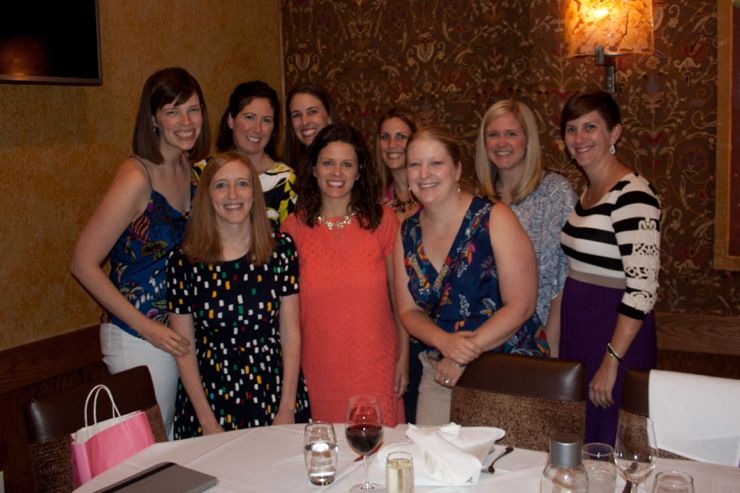 I've been a member of the same book club since 2006. I found the email recently when Erica sent an invitation to a few of us to come over to her mom's house for the first meeting. The group of women isn't the exact same as was in the beginning, though it's been the same for about five and a half years. It's pretty much a closed group now - we have lots of other people we like, but this, for us, is it. The Chirates book club.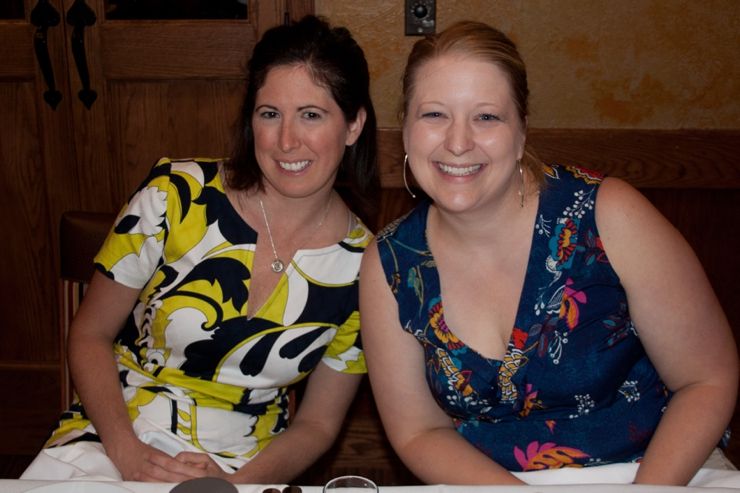 We decided to do something big to celebrate, and with the fourteen children and babies in the group, we planned a special dinner out as opposed to a trip. That worked best for this year, but we're making plans to go somewhere grand in our post-nursing days. California - we're looking at you! YaYa's in Overland Park has a private room that sat the nine of us perfectly. We ordered wine, Tara chose wonderful appetizers, and we all had dessert too. This was our special night.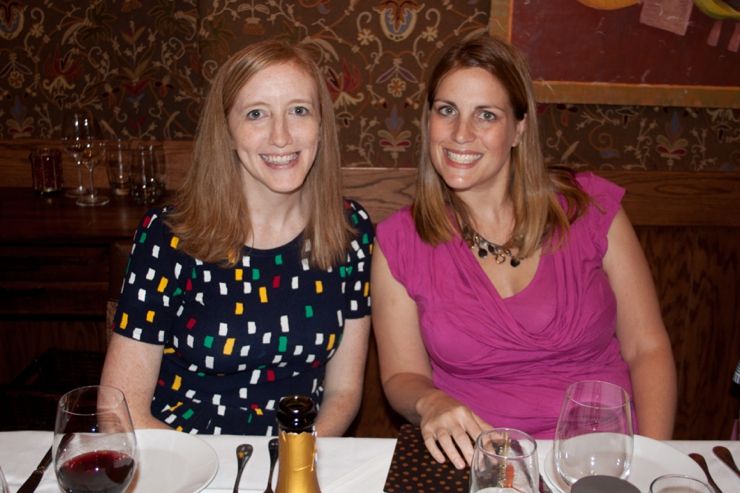 Sometimes we feel like our book club doesn't get the kind of street cred it deserves. Yes, it's an excellent excuse for us all to get together and have a glass of wine. But we've read and discussed an astounding number of books over the past ten years (120!). And it has become much more than a once a month social event. This group of women doesn't miss the arrival of a baby, a wedding, a health crisis, special birthdays, and all the everyday adventures of life together in Kansas City. Many of us see each other in the weeks in between at daycare drop offs, church, trips to the park, football games, and dinners with our families. And in the weeks when I don't see anybody, I usually exchange emails, texts, and phone calls with a few of them. As they say,
these are my people.
We spent a great amount of time reminiscing, telling stories that are funny and also occasionally a little bit sad. Abbey brought her book journal to show us. Erica had given it to her many years ago, and Abbey has recorded every book that she has read in it. Her notes triggered talk of some of our favorite books over the years and also ones that we didn't really love. Then she gifted each of us with our own book journal and said a hearty thanks for "letting her" be a part since she's the only non-KSU Alpha Chi. Truthfully, we wouldn't be the Chirates book club without her so it was no sacrifice on our end.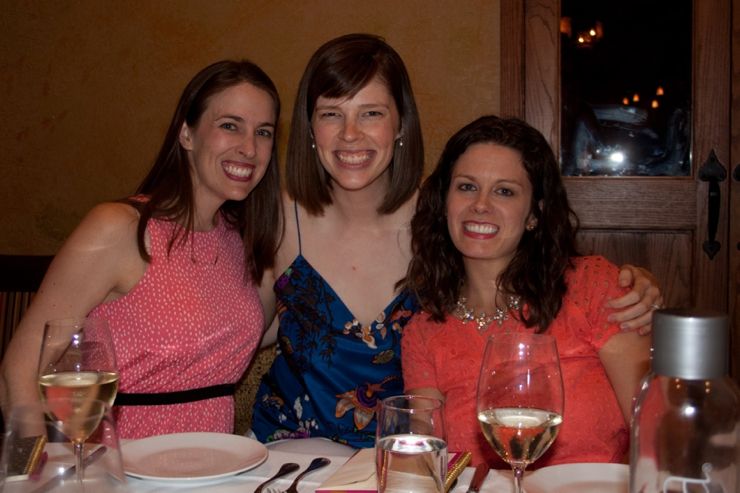 I made my first entry in the journal sitting at the table with everyone chiming in about things we learned over the last ten years of book club. Here are some of the highlights:
Proper planning prevents poor performance, as Tara likes to say.
Nanette's mom, Mrs. Jones, taught us to just wait a week. Whatever childhood challenge tends to resovle itself.
Doodle. It's so much easier to schedule book club with it. We're an excellent mix of planners and "planner tolerant" who like to go with the flow.
Making the most of the Amazon Kindle (e-mail me for more details on this magic).
Come as you are.
The importance of tradition! We have an annual ornament exchange each December.
Good girlfriends that don't squabble are hard to find but when you do, the highs are highs and the lows aren't as low.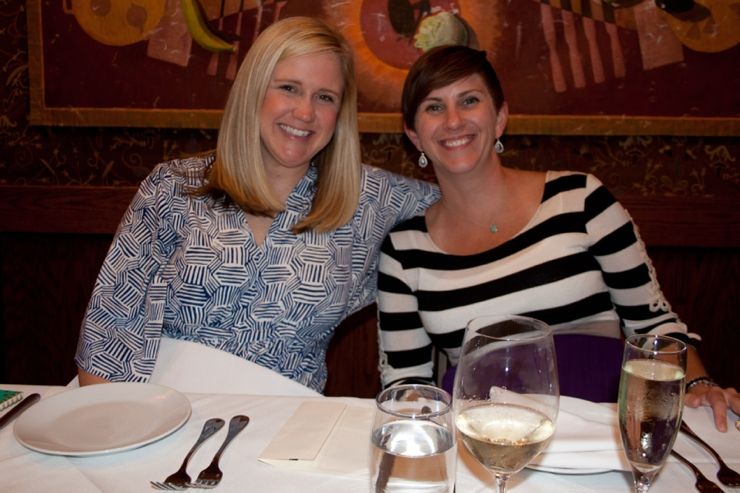 Nanette was super thoughtful about the thing she learned and emailed it to us later. I love it exactly as she wrote it.
There are all sorts of different ways of being a friend. Sometimes we can give lots of time, other times lots of advice, and still others we have very little to give. But these friends understand that and that's why it works. We give what we have when we have it and we take what we need when we need it. And both are ok.
Well said, Nanette, well said. I love this group.