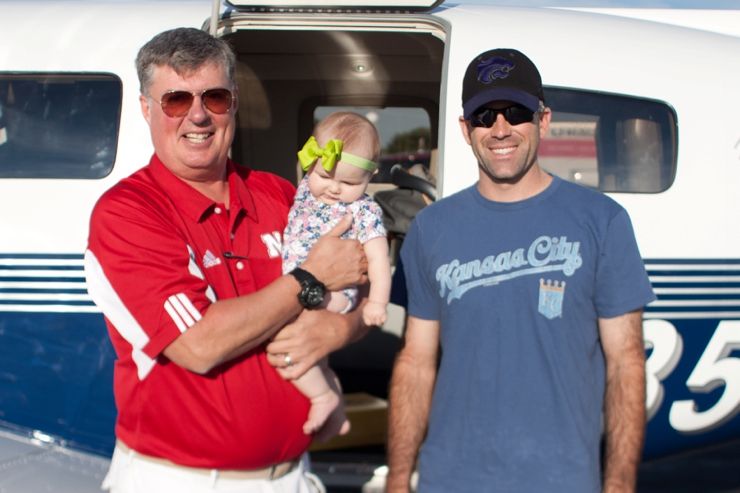 Labor Day weekend was full of firsts - for both Kip and Rebecca! They both went on their first airplane ride in Dad's plane and made their first visit to Imperial, Nebraska where my dad grew up and my grandma still lives. And it was the first time my grandma got to meet her first great-grandchild, Rebecca Claire.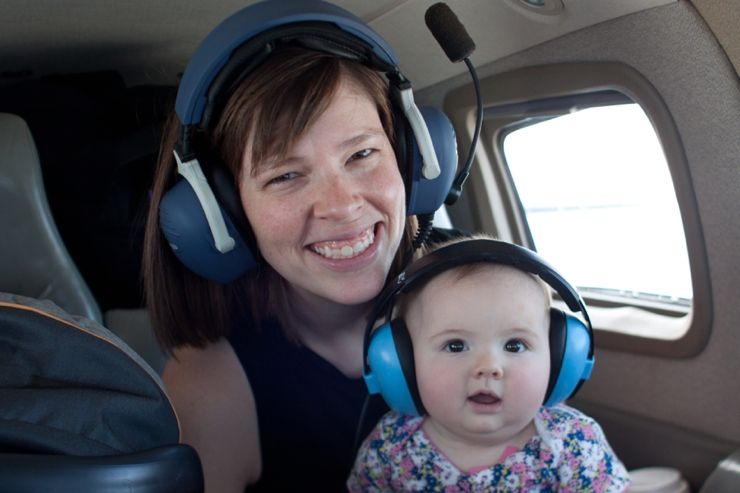 We stopped for Lamar's Donuts and met Dad and co-pilot Spencer at the airport in Olathe for the flight. I was worried about Rebecca's ears as she rode in the car seat during take off and landing, but she was totally fine. I think sucking on a pacifier helped her if she had any trouble equalizing. (She is neither a thumb sucker or a pacifier baby for us at home, though I think she does use the paci a little bit at daycare. No idea how that works out but it seems to be okay!)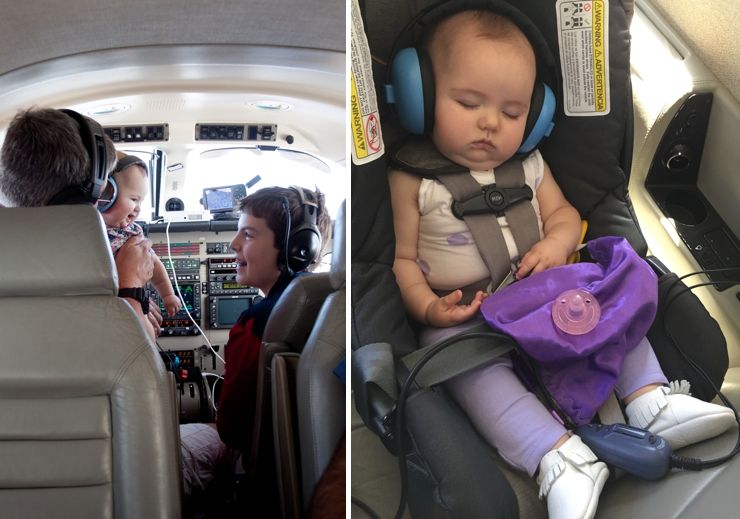 Our friends loaned us their baby headphones, and she didn't pull at them at all. Unlike the rest of us, they didn't allow Rebecca to communicate over a microphone, but as she slept most of the flights, it didn't really matter. The photo in her purple outfit is from the trip home on Monday. Kip estimates she slept about 90% of all the flights we took over the weekend. She did sit in the cockpit for a photo opp with Grandpa Bob and Uncle Spencer.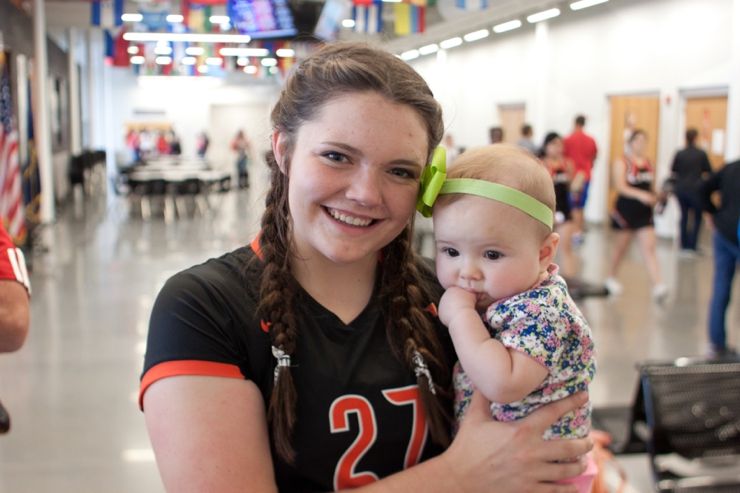 Instead of heading straight to Imperial, we stopped in Lexington, Nebraska to see my first cousin Molly in her high school volleyball tournament. We arrived between matches and were able to visit with Molly, my aunt and uncle for a while before Molly's team took the court again. Volleyball is so fun to watch - I think it's one of the neatest team sports! Maybe Rebecca will want to try her hand at volleyball some day.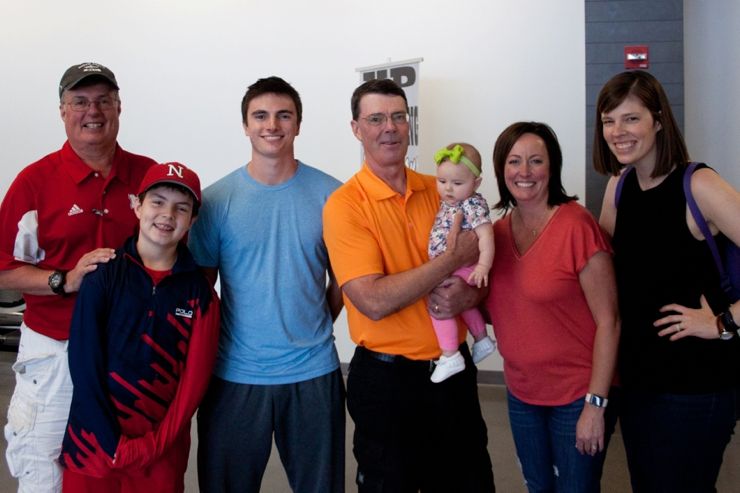 My dad is the second oldest of four boys and my uncle Tom is the youngest. Spencer is almost eleven (which is nuts!) and in fifth grade this year. My cousin Travis is a sophomore in college, and it was the first time we had seen them since my wedding. It was nice to catch up for a little bit before they went on to Lincoln to see the Nebraska home opener.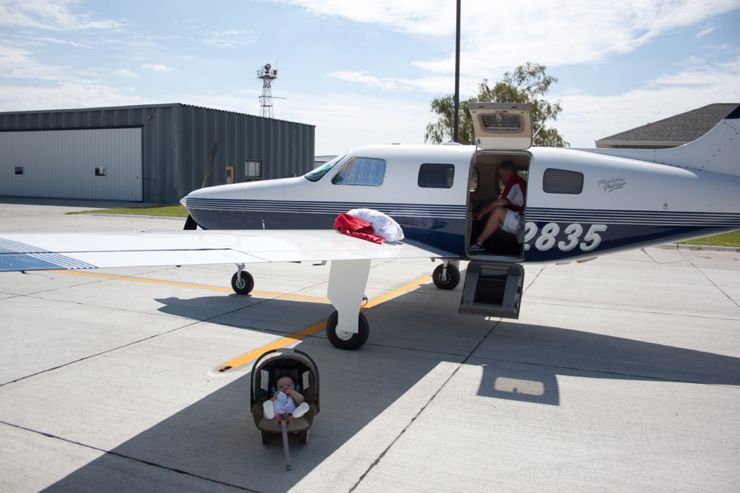 After lunch at Arby's, we climbed back in the plane to head further west to Imperial. Rebecca fell asleep again, and this time slept through the landing. I was even able to unload her and put her in the shade of the plane wing to finish her nap while we unpacked our luggage. She didn't sleep that well overnight in a new place, but she really was delightful almost every waking moment all weekend in Chase County. More about our adventures later...