The morning after we went to the Royals game, we went to breakfast at Room 39 with everyone before they traveled home. It was the FIRST time ALL summer that I woke Rebecca up to take her somewhere. Because she rarely slept during the day for naps, I never had to wake her up to go work out, go to Kindermusik, meet up with friends, run errands...nothing. But I did wake her up on my birthday for breakfast and dressed her in this adorable navy bubble. The bow is perfectly positioned to chew on when she feels like it.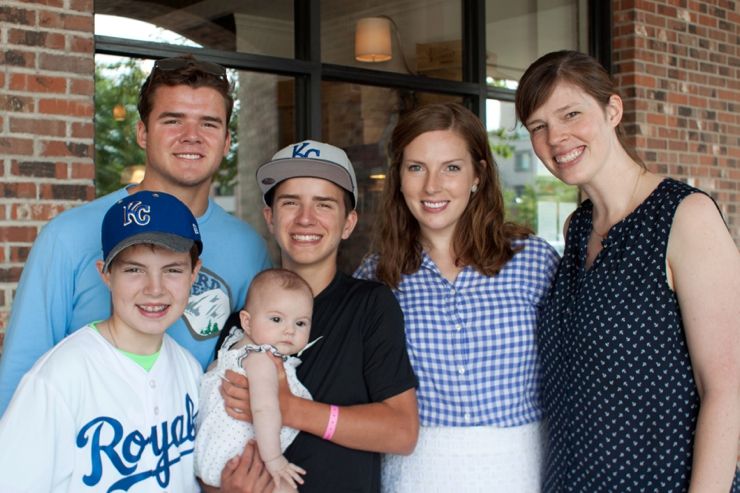 All the boys plus my dad and Tracy got some good Becca cuddles at breakfast. And the light outside of Room 39 is fantastic for photos. The photos I took at our
2015
mom and daughter book club there are some of my favorite.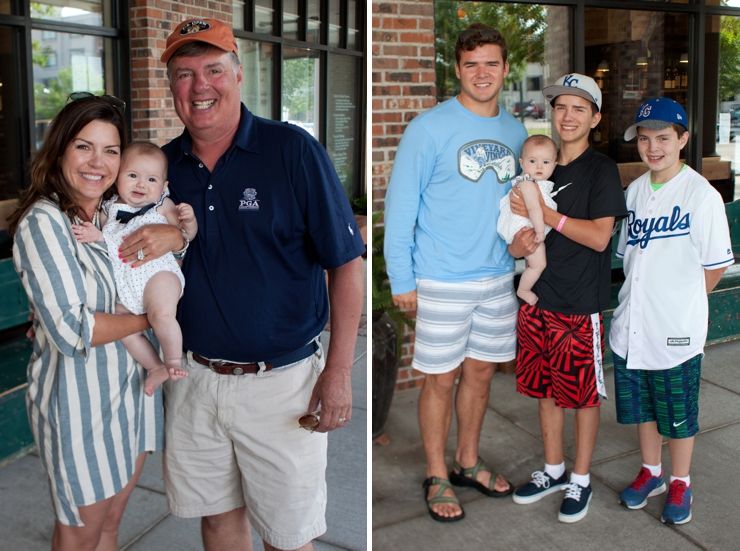 I would say that being 33 is no big deal. It's such an in-between age that sometimes I have to think twice to remember just how old I am. I feel old enough to be a mom, but I'm also old enough to have friends with very sick parents or kiddos. That makes me feel like a grown-up. One friend was just back in KC because her mama was really sick. And we are praying every day and rooting for Rachel and
Braden
because he's got a big fight ahead of him still. My husband turns 35 in October - this feels like a very big deal though I predict we celebrate it with little fanfare in typical Kip style. But as for 33, it's just in-between number that gives me a bit more credibility at work.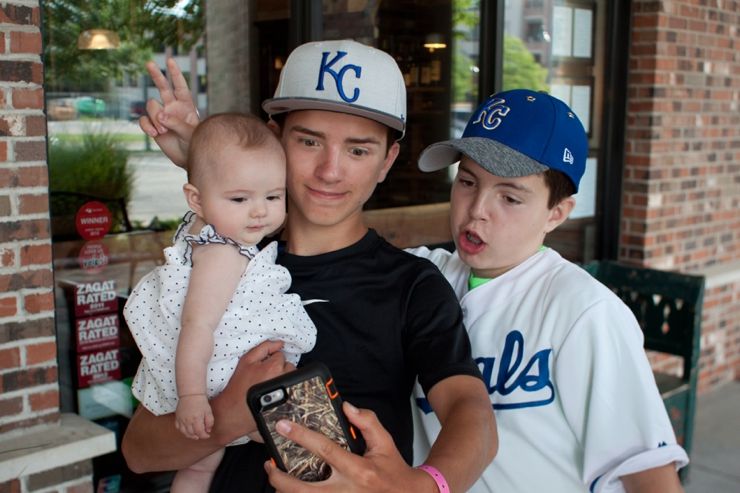 And before you go, as they say, "let me take a selfie." Rebecca knows how too.