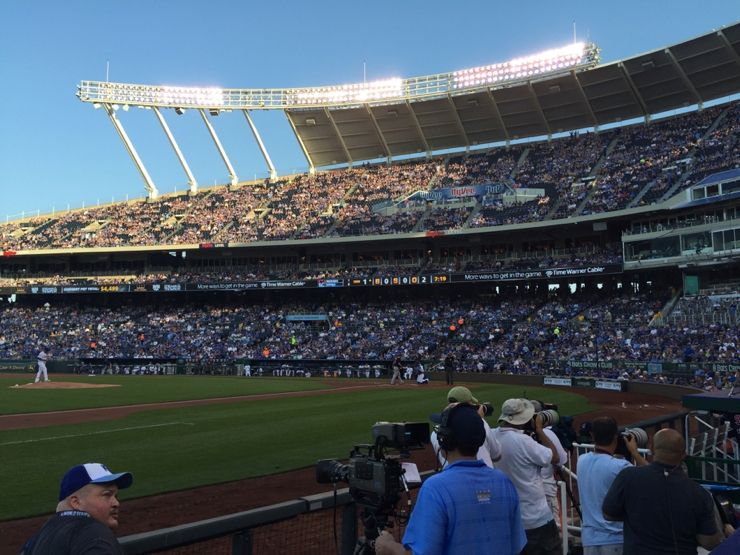 A MONTH ago, when the Royals were losing more than winning, we went to a game for my birthday. July was the worst month for a previous World Series Champion in the history of MLB, but we picked an awesome game. Dad, Tracy, Mitch, Blake and Spencer came from Indy to go to the game, and Dad had bought awesome seats a couple months ago. We sat in the front two rows right behind the visitor dugout and the media. I've sat in some good seats at the K, but these were certainly the best! We were close enough that I could yell at "Jirsch" (Jirschele) the third base coach, but I tried to restrain.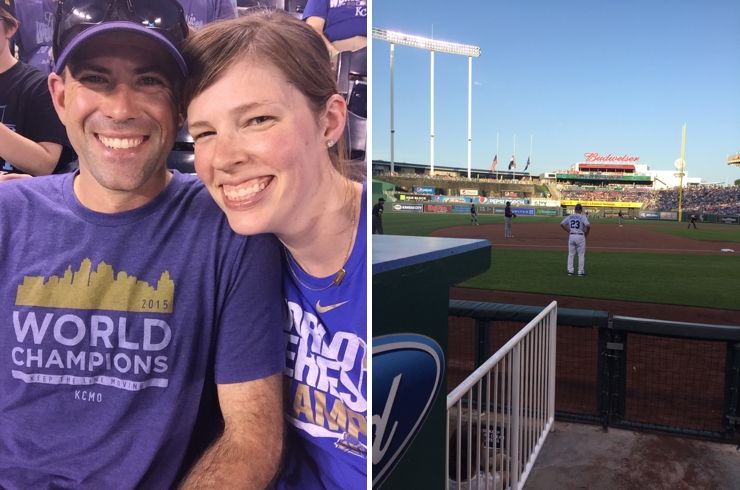 Having a summer birthday means that outdoor celebrations are perennially at risk of being too hot. It was warm while we were at the K but not miserable, and it was pretty nice to have a night out with family. Rebecca was in the middle of a particularly rough sleep stretch with all the travel, but she stayed home with my mom and was a delight for grandma. They walked, she snoozed, and Rebecca talked to herself in the mirror, a new favorite activity.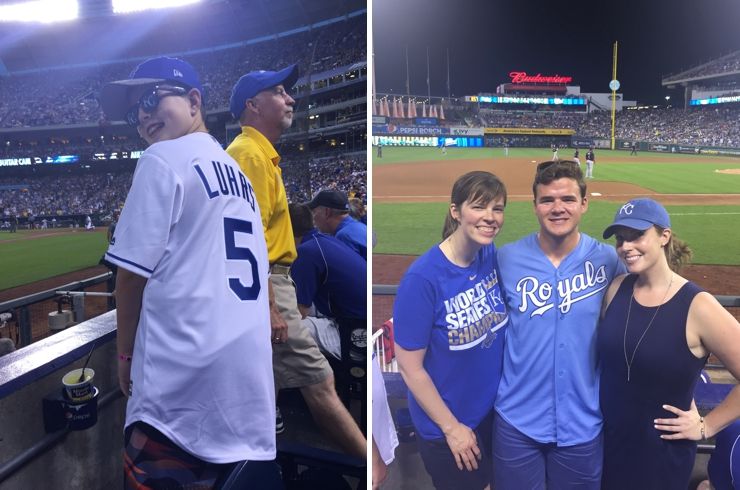 Spencer and Mitchell got new jerseys while we were there, and Spencer was also rocking some new KC shades. One of the teachers I work with also works at the K, and Kip and I walked over to say hello to her during one of the innings.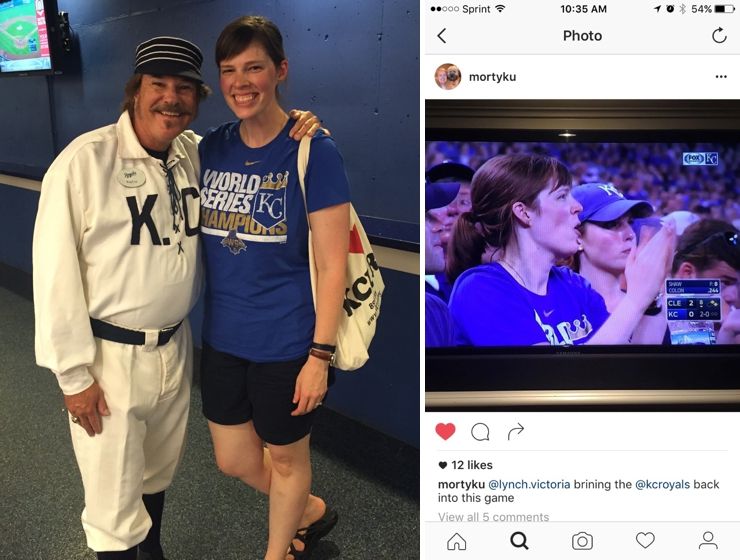 Other big highlights from the evening: Meeting Kaycee, the Royals "other" mascot, appearing on Fox Sports Kansas City (probably cooler than appearing on the jumbo tron), and a crazy Royals comeback win that included a grand slam from Dyson. His first one! I have a video on my phone from the celebration after the grand slam, and it was totally awesome. We stayed pretty late because we were loving all the action, and I was so thankful to kick off the birthday celebration with family in such terrific seats!