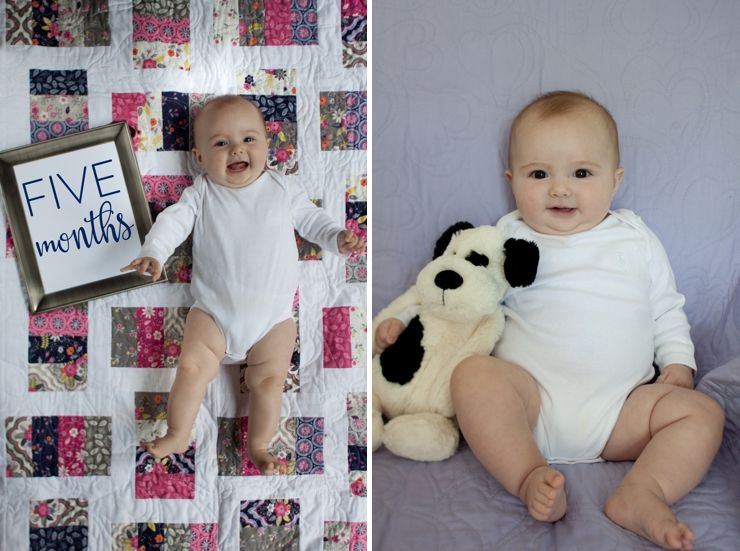 Rebecca was five months old on the 17th when we were in Jewell County. She is a delight, and it feels like we have found our groove as summer wraps up. Becca is by no means napping more, but she definitely prefers nursing and sleeping in her room. I tried to nap with her on my birthday in our room, and she said, no thanks Mama. Her relative success overnight with being able to go back to sleep on her own keeps her from a permanent position in the "bad sleeper" category. She's got some work to do when we go back to school as she prefers to go to bed late and sleep in, but we'll get there.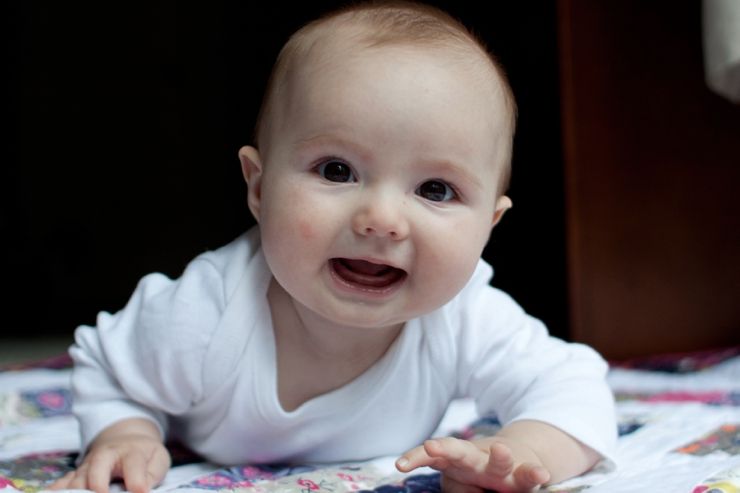 Rebecca probably weighs about 16 pounds and loves to be a part of the action. She has done a lot of rolling from her back to her front, but then she'll just quit rolling altogether and prefer being on her back a lot. Becca loves sitting in her bumbo, can now bounce in the jumperaoo, still enjoys a little bit of play in the rock and play with her new train toy, and rolling around on a blanket. We got the ring sling to work for us, and Kip, Becca and I are all Ergo pros these days.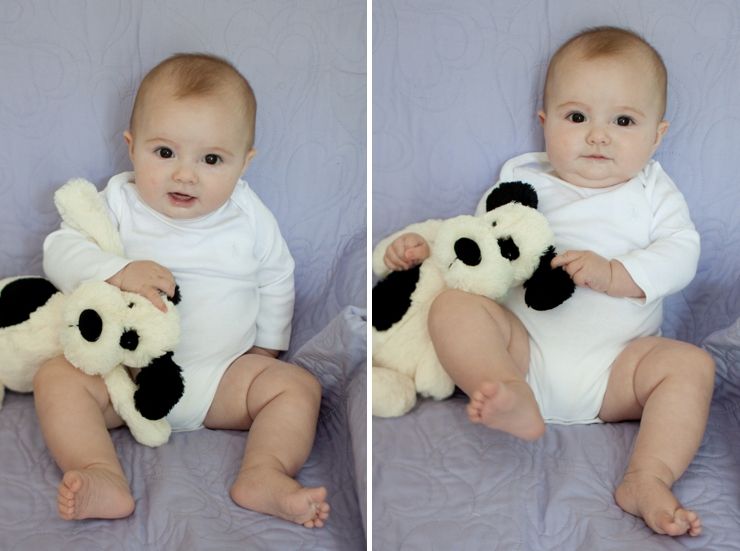 A weekly highlight for Rebecca was taking Kindermusik classes. She loved watching the teacher and by the end of the 8 week session was putting the instruments in her mouth like the bigger kids. See how she looks in the photo above on the left, with her mouth just a little bit open, intently watching me? That's how she looked at Kindermusik. That face or else a big grin as the mamas all sang to their babies. We sing to her all the time. I don't know that I would have without being inspired by Kindermusik, but now it's standard operation in our house. Favorites include: The Wheels on the Bus, the ABCs, Twinkle Twinkle, If You're Happy and You Know It, Patty Cake, a little song about horses, 10 Little Ducklings...she loves it all.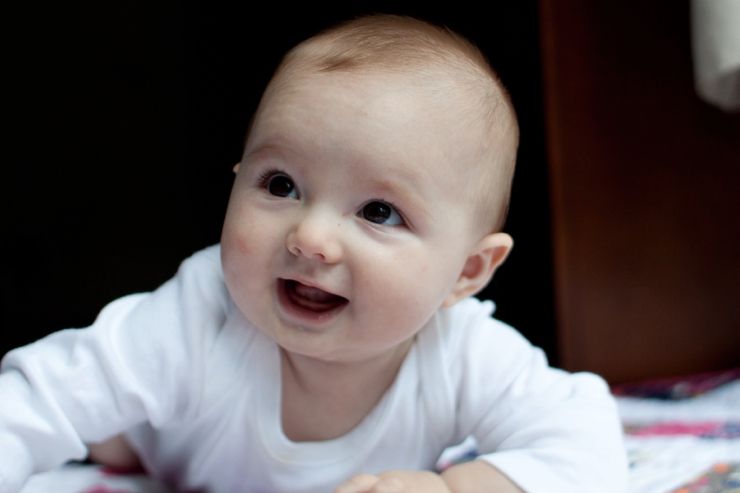 And sorry everybody else in the world, this is is how Rebecca looks at me. I'm her mama and her favorite, though she will pretty much still let anyone hold her. We went to visit her daycare teachers last week, and they were so excited to see her. Praying for a smooth transition back to daycare on August 1st. We love this little Becca Bear (it rhymes with Becca Claire!), and think she's just the cutest stinkpot we ever saw. (And stinkpot is because of the naps not her diapers!)