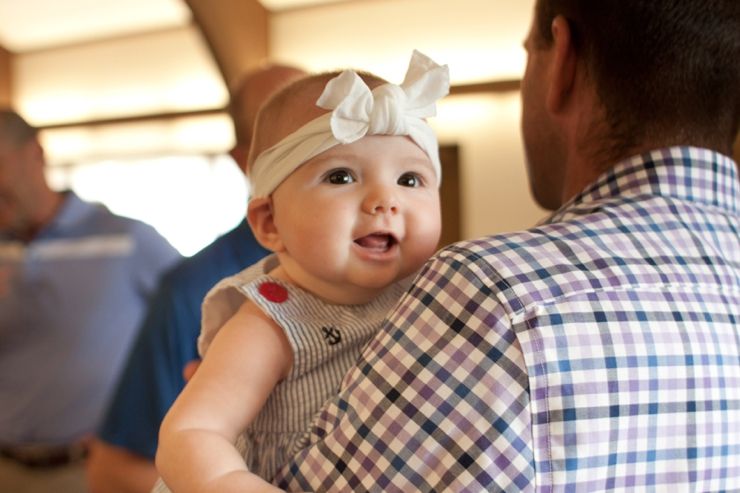 With ten weeks off this summer, we have definitely been taking advantage of the weekends to squeeze in trips to see friends and family. It has been great because we can enjoy our loved ones without wondering how to still manage all the craziness of laundry, meal prep and errands that need to happen during the school year. And we get to share Becca Claire with everyone!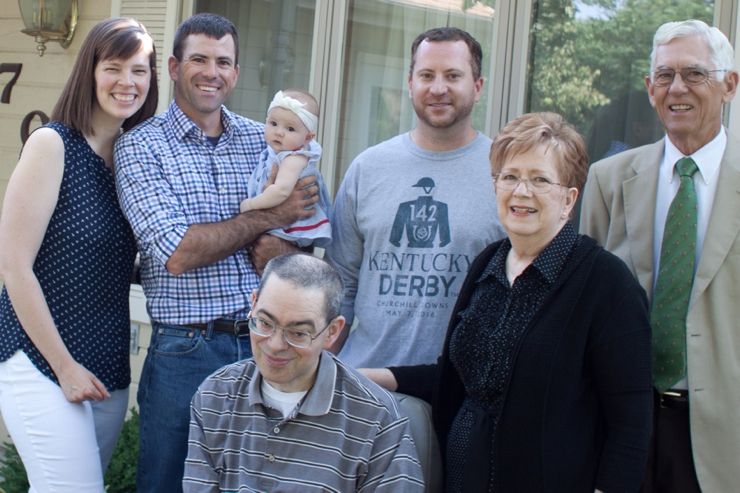 Kip's aunt and uncle in Oklahoma couldn't wait to meet Rebecca (who can blame them?), so we planned to spend Father's Day in Manhattan with everyone. Becca stole everyone's hearts but also showed off her growing sense of displeasure with naps. The young lady has opinions and an extroverts fear of missing out. I have no idea where she gets that from.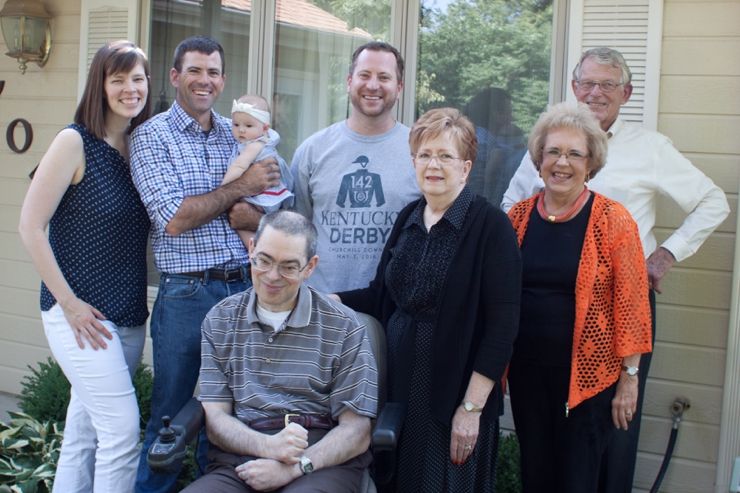 We took it easy and shared delicious food while were there and all went to church on Sunday. Afterwards we took all these great family photos in front of Kip's parents' home, forever preserving Kip's first Father's Day and Keith's first Father's Day as Grandpa!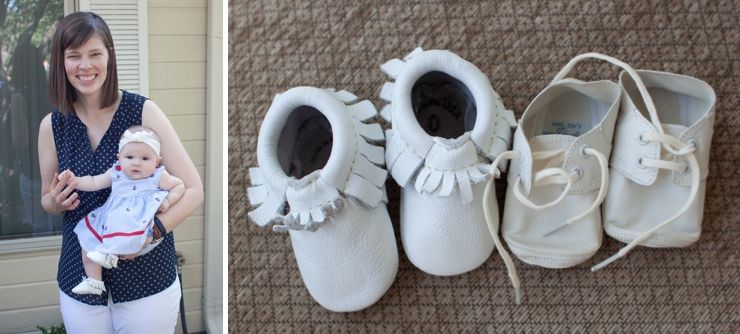 If you look closely, you may be able to see that we both have anchors on our outfits. I had already decided to take the dress for Rebecca and this shirt is a summer staple for me, so it really was a coincidence that I embraced. This was also Rebecca's last time wearing her size zero moccasins. They got too snug on her little ankles! Karen pulled out Kip's baby shoes, and I grabbed a couple photos of them together. So tiny and sweet, but I'm certainly glad slip-ons are the predominant stage these days.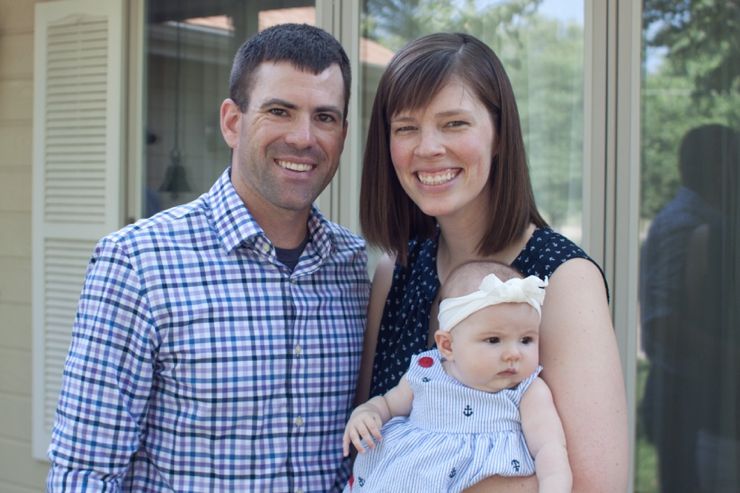 It was a great, very relaxing Father's Day with everyone healthy and relaxed (unlike Mother's Day spent glued to our couches!). Kip got a new lawnmower earlier this spring, so even though I teased him that was his present, I still found a new belt he needed and
this sweet book
about the National Parks to read with Rebecca.