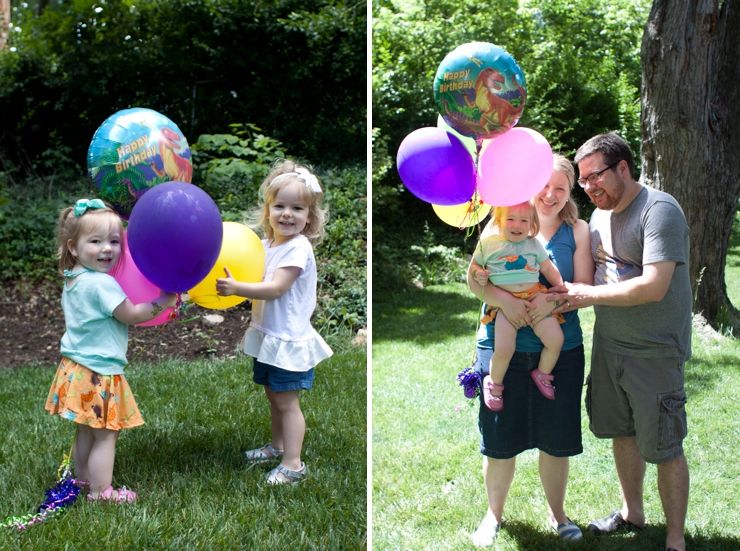 Vera turned two in early June and her parents put together a darling dinosaur party for her, complete with a dinosaur egg hunt and a fantastic brunch spread. Donuts and cake are pretty much my perfect menu for a party (see also:
our wedding
). Little Maddie and Vera are friends at daycare, and it was so cute watching them play with the balloons. Pretty much the perfect party decoration and play toy!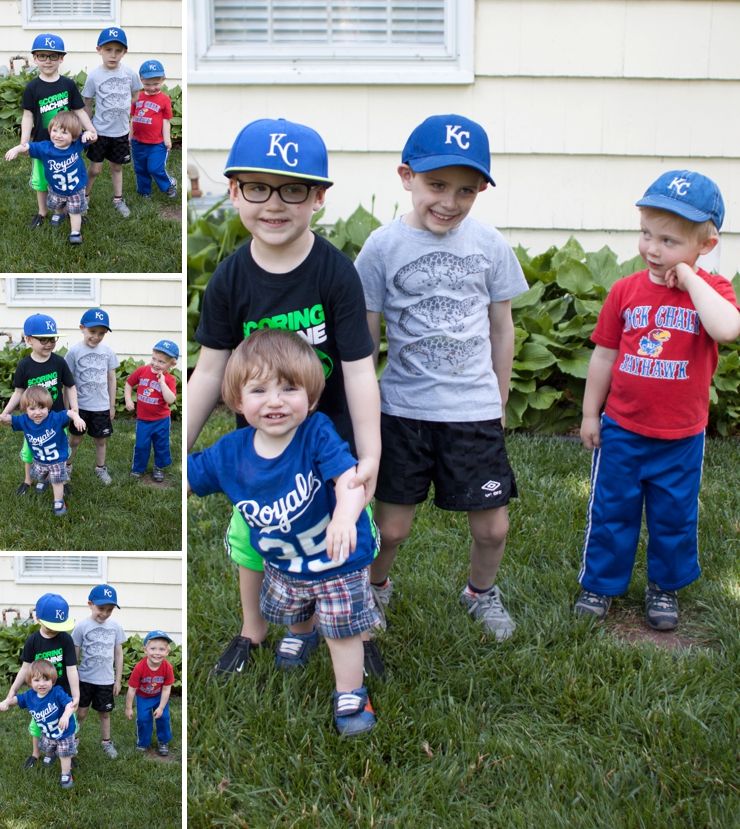 We tried to get a picture of the boys in their Royals gear, but it's tough to make a crowd ranging in age from 15 months to 5 look at the camera at the same time. Two sets of brothers, Beckett & Everett and James & Robert!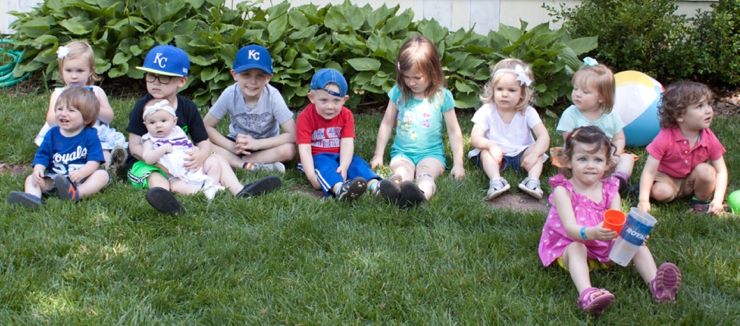 There were lots of littles at the party. Everett currently wants to be a babysitter when he grows up so he was thrilled to hold Rebecca for us in his lap! Becca is the youngest and James is the oldest, and we love this busy crew of book club babies and friends.