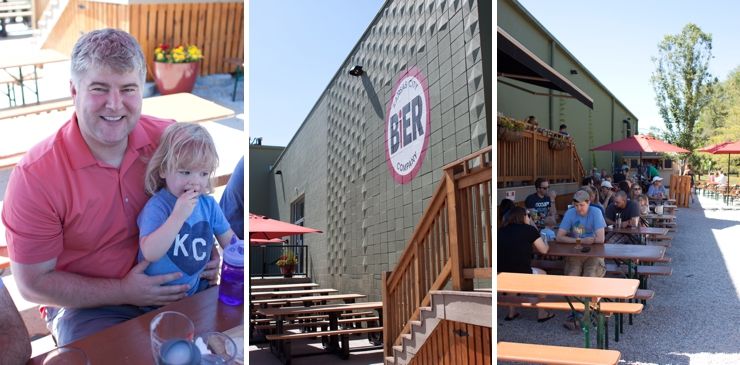 The heat and humidity arrived already in Kansas City. Even though it's only the middle of June, it feels like we should be opting for indoor plans and making choices that include air conditioning. I'm a wimp in general, and Kip is often tired of the heat after working outside all day, so we like to keep it cool. But a couple Sundays ago it was still nice enough to meet the Strubes and Andersons outdoors.
While our friends had been before, it was the first trip for the Lynches to Kansas City Bier Company. It's a local favorite because of their gorgeous patio complete with locally made beer inside and a place for the kiddos to play outside. The toddlers we were with loved picking up and dumping the rocks on the patio and playing in the little playhouse.
KC Bier Company's beers are available around town, but we were able to try a couple new ones since we were at the brewery. And we ordered a pretzel to snack on that was pretty amazing!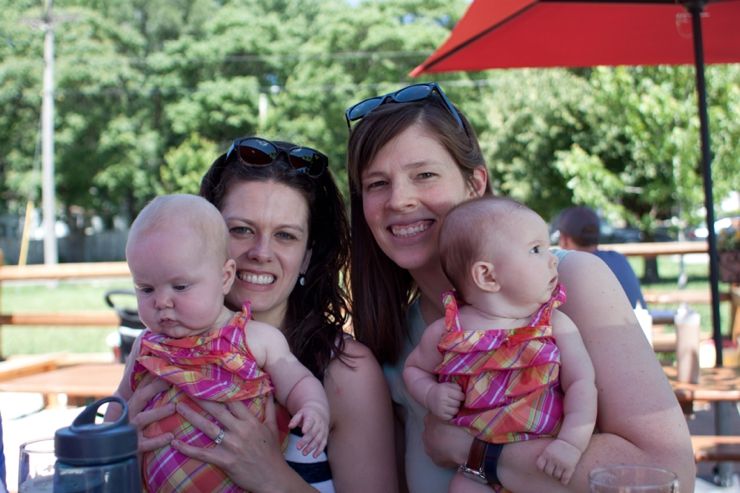 When we saw the Andersons earlier at church, I noticed Olivia Claire was wearing the exact outfit I had laid out for Rebecca Claire to wear to KC Bier Co. later that afternoon. Here's the crazy part about dressing them in matching outfits - it's not a new romper! We received ours from our friend Leah, and her baby Reese wore it five years ago. And Erica's old neighbor passed one to Maddie and now Olivia. Hand me downs for the win! It's so funny they are both in the right size for our girls in the summer too.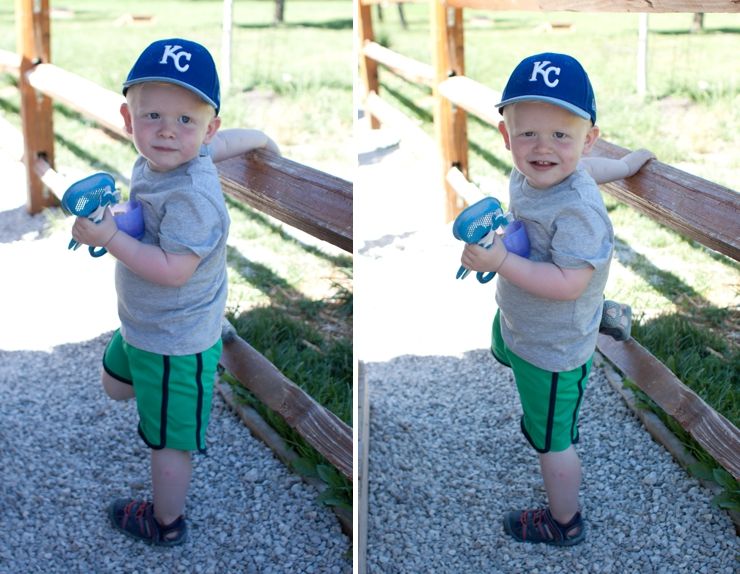 And this little guy is as charming as ever. Collin was busy watching some grown-ups play yard games, but I got a quick smile. Love watching these kiddos grow - won't be too long before Rebecca can join in too!