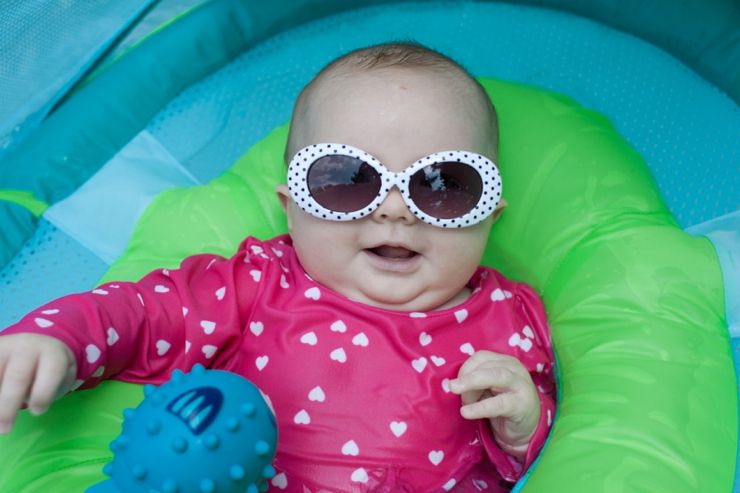 Rebecca's first swim was in my dad's pool the day after
Mitchell's party
! I hadn't really paid attention to the sizes of her swimming suits, and one swim diaper was definitely too small already. Good thing Aunt Lu had insisted on buying her this sweet swimsuit from Gap. I ordered a couple more from Target yesterday and have some questions for my fellow girl moms. Am I going to regret the one piece I ordered? Are there any two pieces that actually cover up the Huggies swim diaper or is that always going to be showing? And finally, how is my baby growing so fast that she needs the next size? Sigh.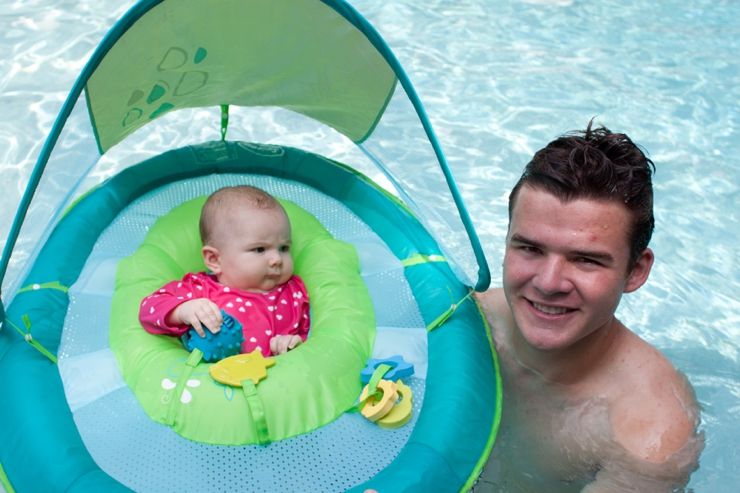 Dad got her this awesome float that will continue to get better the bigger she gets. She was interested in the toys, but not quite big enough to sit by herself. No big deal as there are always tons of adults around who want so supervise and hang out with Becca!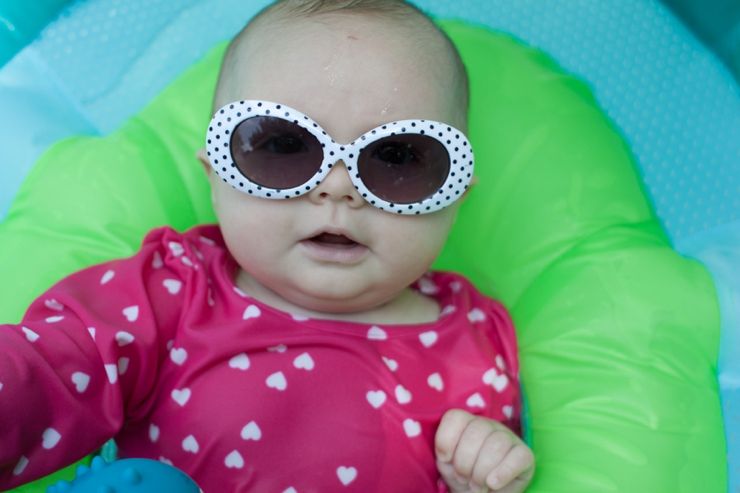 We received these sunglasses as a gift from my Junior League friends, and they crack me up. I couldn't really tell what Rebecca thought about them, but she didn't try to pull them off! As for the pool, we think she liked it. She loves bath time and the feel of the water on her legs, and because she loves it outside, the pool seems like a good fit.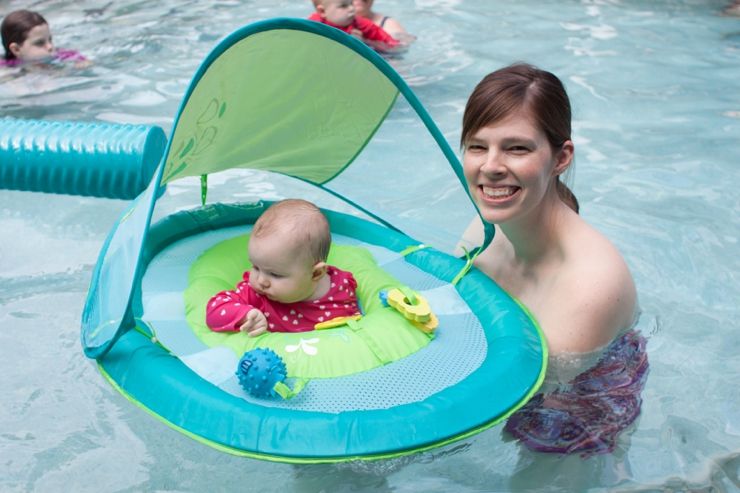 The pool has a little bit of shade throughout the day, and we were able to create more by dragging one of the umbrellas close by. Perfect for a little baby too young for sunscreen and a mama who is pale 365 days of the year. As my mom says, she may have her dad's dark eyes, but she definitely has her mama's fair skin.