Our trip to Indianapolis wasn't for Mitchell's graduation but for his poolside party and open house the next weekend. He's a well connected kid, and along with his friend Andy, they expected a lot of friends and family to come celebrate their graduation - like hundreds! Their graduating class was smaller than mine and it's kind of the school culture to go to lots and lots of open houses!
There was plenty of prep work to help with after we arrived, and I designed a few signs to add to the decoration. We made a huge wall of photos with twine, the little signs I printed, lots of 4x4 and 4x6 photos and tiny clothespins. It was awesome to see and lots of people stopped to admire it during the party.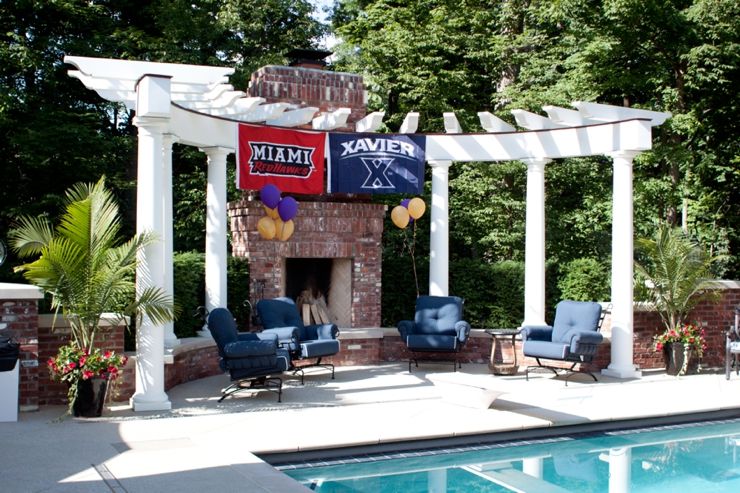 Mitchell is headed to the University of Miami in Ohio and his friend Andy will be at Xavier. Close to home, but not too close is probably what the boys would say! We have a couple friends in KC who went to Miami, and they loved it so much they were thrilled to hear Mitch is headed that way too.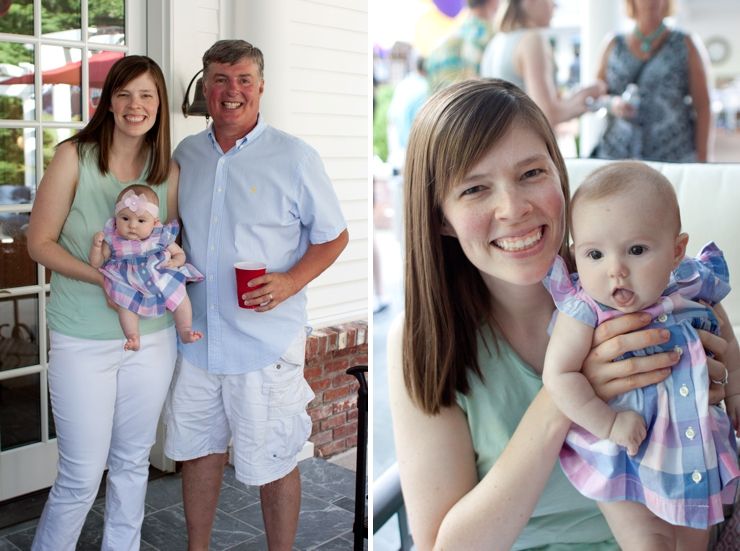 Rebecca looked adorable in her little shirt dress, but she was definitely hot at the party. I kept taking her back inside to cool off. She tried to go to sleep on her own, but she definitely knew she was missing out on the fun. I ended up wearing her while she slept and the party went on. She was too sad about all the fun, I guess!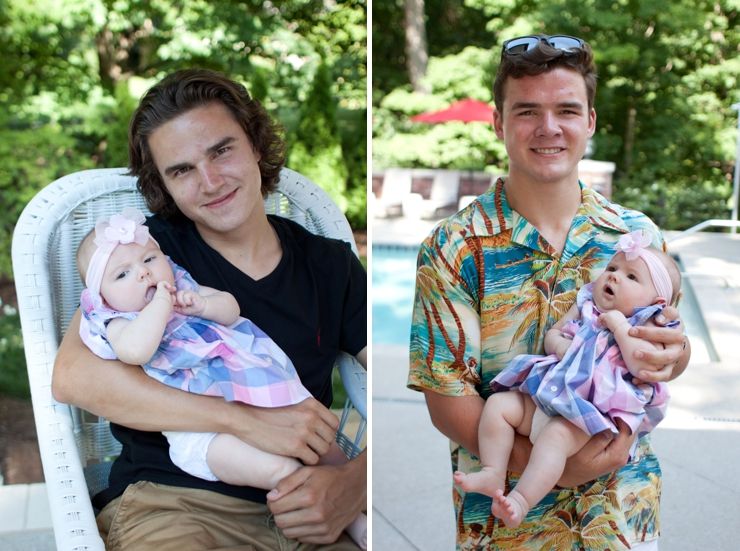 This was the first time my big stepbrothers and Gabby had met Rebecca, so I tried to get a photo with each of them. Cooper is doing a great job cuddling her up in that photo! And Mitch wanted to show her to some of his friends after she had already gone to bed. She's a pretty cute addition to the family.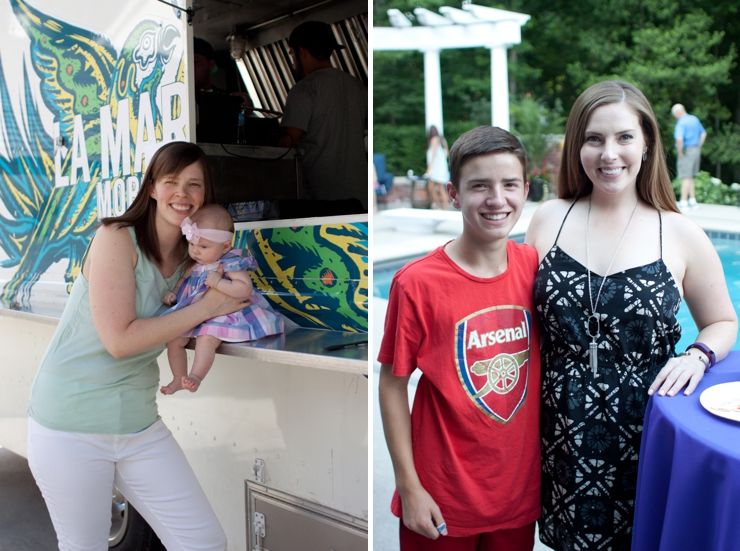 We had tons of chocolate chip cookies, my favorite cake from the local bakery, and two different food trucks! I managed to eat tacos without getting anything on my white pants and later sampled some delicious wood fired pizzas from the second food truck. They spaced the two food trucks out so that there was plenty of food for everyone who came to the open house. After the official party had ended, Mitch and Andy had friends stay and swim. A couple of the boys spent the night and slept in hammocks in the front yard. Lauren and I had a good laugh the next morning when we found them still tied in the trees! Oh to be 18 again.