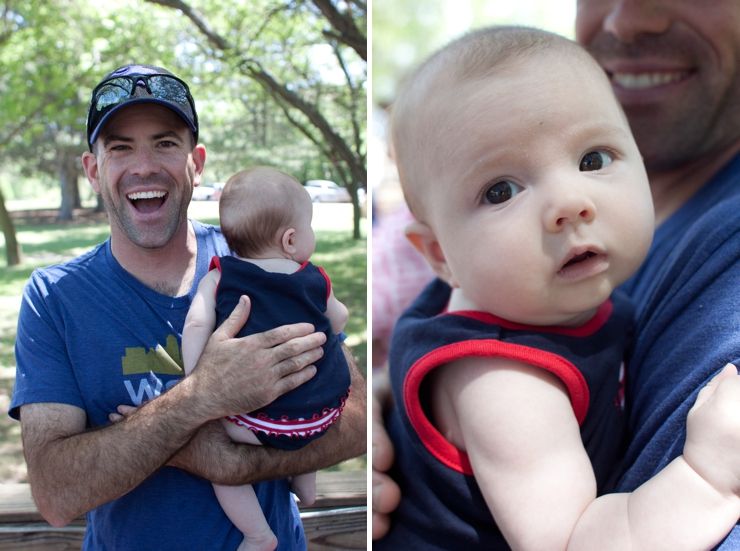 It's no secret that my husband loves to be outdoors and that my family is so proud of our roots in north central Kansas. Spending Memorial Day visiting my grandparents and staying on the farm was a no-brainer. Kip packed up his fishing gear to try some farm pond fishing, and we made the journey up on Saturday morning. Rebecca did great on the almost five hour trip up, and our first stop was to visit my grandparents in Superior, Nebraska. We had dinner at the Buffalo Roam in Mankato and enjoyed a quite evening on the farm convincing our baby to sleep in a new place.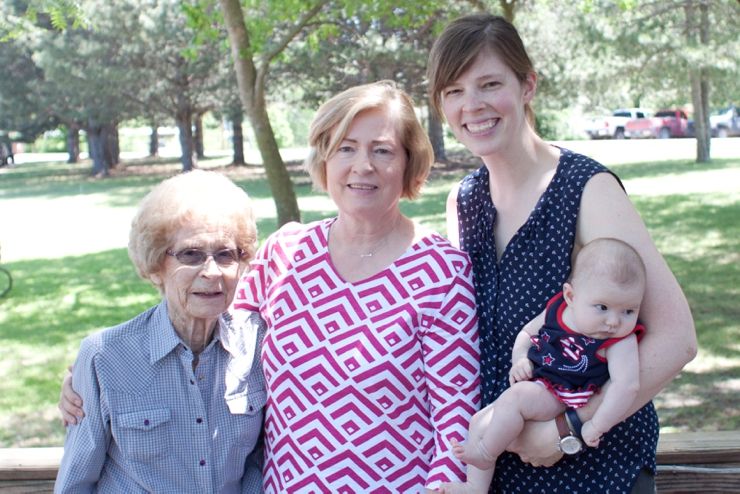 The next morning was perfect. Kip set out for some fishing, and Mom & I took Rebecca on a little walk before we met my grandma and Keith for lunch at the marina at Lovewell. We ate well all weekend, enjoying all the smoked meat at the Buffalo Roam and more barbecue at the marina on Sunday.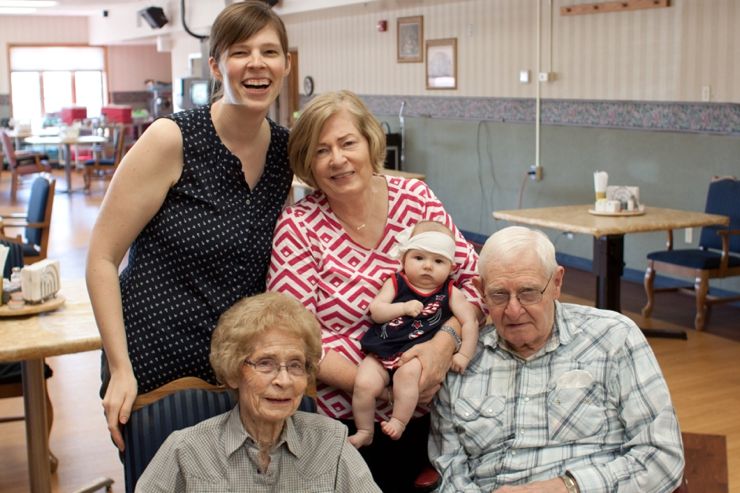 Capturing four generations of our family together in a photo was important to me. We were able to enjoy ice cream treats twice with my grandparents - root beer floats on Saturday and ice cream sundaes with strawberry syrup Kip and I made last year. It was totally on accident - we had jam that didn't set (it was my fault!) so we relabeled it as delicious syrup. We talked plenty of baseball with my grandpa - it was the weekend of the Royals amazing come from behind wins at home. On both Saturday and Sunday afternoon, Kip and I drove around the farm while Becca snoozed in the back seat listening to the Royals come back in fantastic fashion, high-fiving after every run!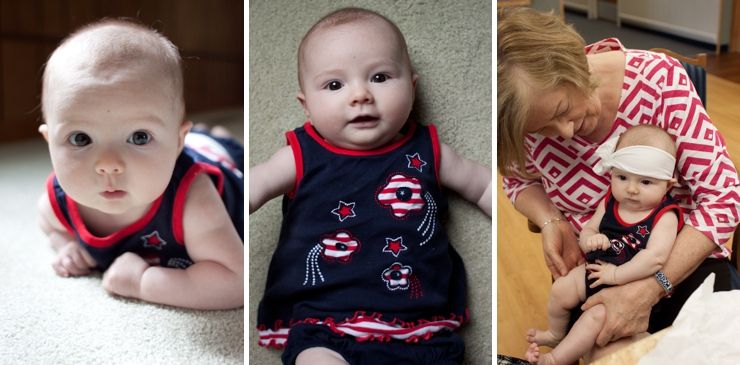 Becca's new trick is holding her head up, and it's so fun. She's not super smiley while she is doing tummy time because she is working so very hard. She also can be slow to warm up in big group settings when she's over stimulated, but one-on-one she gives out the best smiles. I caught her enjoying herself at Kindermusik this morning and smiling to the big group, and that was a sweet surprise!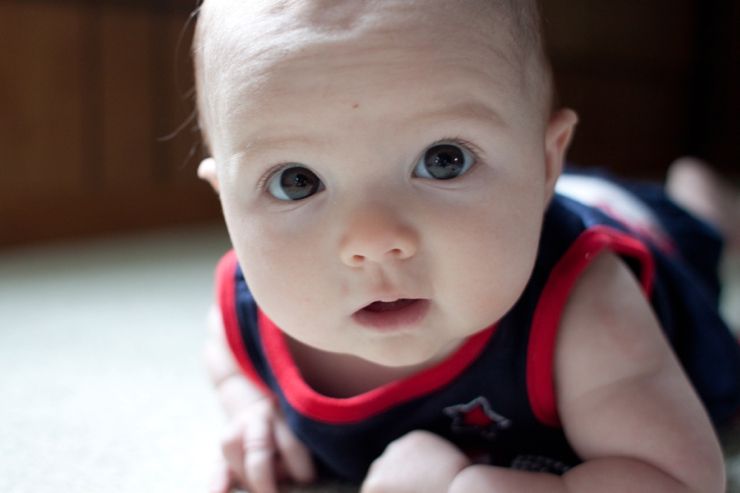 Baby has a plethora of patriotic outfits to chose from to celebrate summer, and Memorial Day was the perfect day to break out the red, white and blue.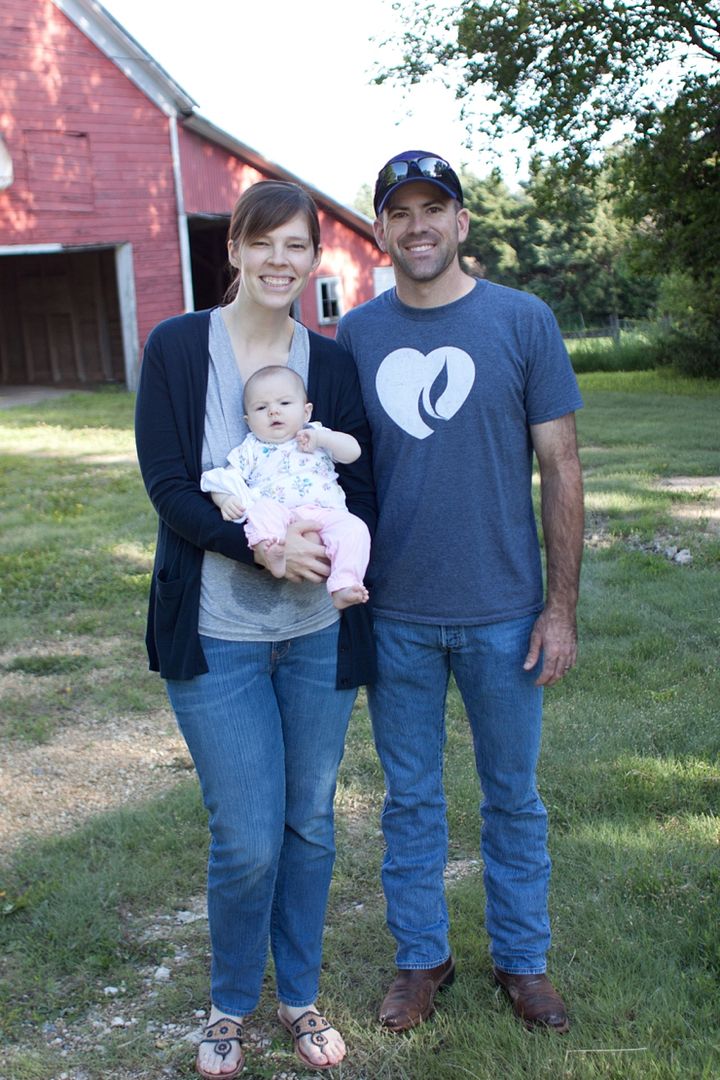 As we got up to leave Monday morning, I insisted on a couple more photos. This is the first photo of the three of us since the
Queso Crawl
, and Becca is in the Solly in that one. My shirt is stained, I look a little tired, but I love it. The Lynch family as we were on May 30, 2016. Kip's wearing a shirt from our church, the old red barn is behind us, and it was the end of a great weekend on the farm.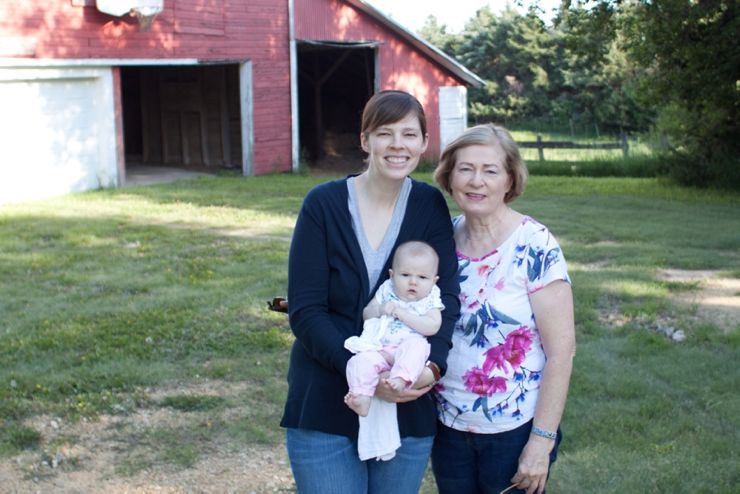 Thankful for our family that welcomes us each time we come, the "vacation home" on the farm we get to stay in, and a chance to unplug and be with loved ones for a long weekend.