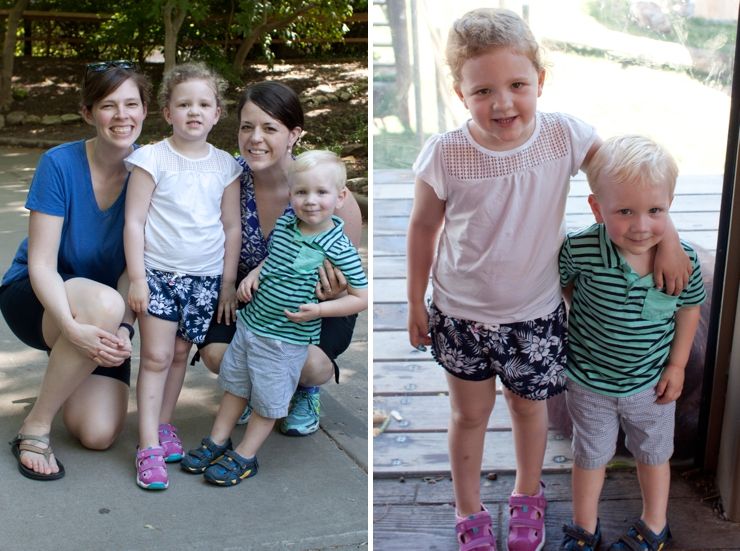 My friend Vicki and her husband Daniel work abroad for the State Department - you may remember that we visited them in Serbia in 2012. They are both from the KC area, with big families and plenty of friends, and so it feels like a real treat when we get to spend time with them while they are home! Last Thursday, Mom, Rebecca and I loaded up the stroller and met them at the zoo for some Kansas City fun.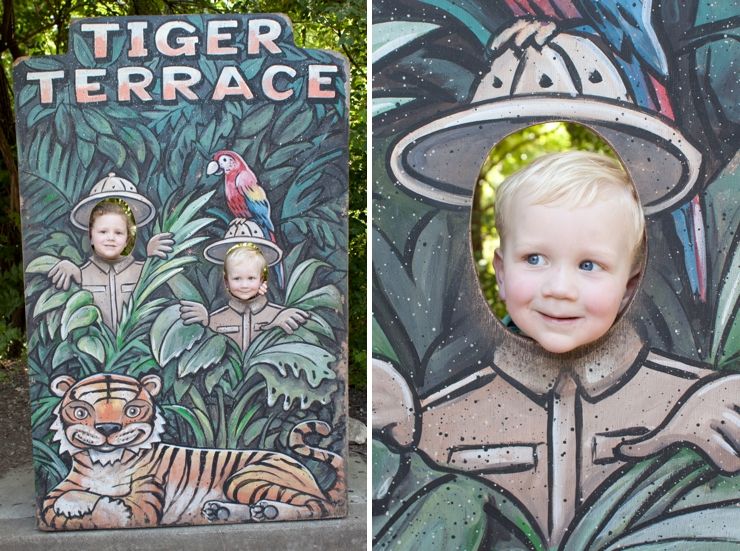 We walked a good portion of the zoo, and they did even more after we were done with the heat and left around 1 o'clock. The zoo has an amazing number of painted boards where you can take photos. I never noticed it before but sure do now after taking Gwen and Cameron's photos in every one we found. Those boards are just the right size for the kiddos and often had little steps to make sure kids could reach perfectly.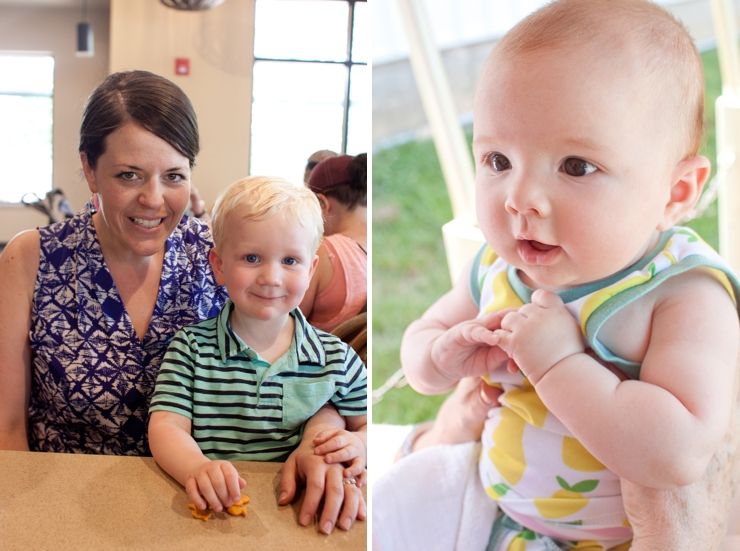 Zoo highlights were seeing the penguins (always a favorite), lunch inside air conditioning, and riding the train around the zoo. It was Becca's first train ride, but in the picture above I actually think she's busy making eye contact with Gwen not noticing the awesomeness of the train. We saw the koalas on loan for the summer, and while they are extremely cute, they don't do much!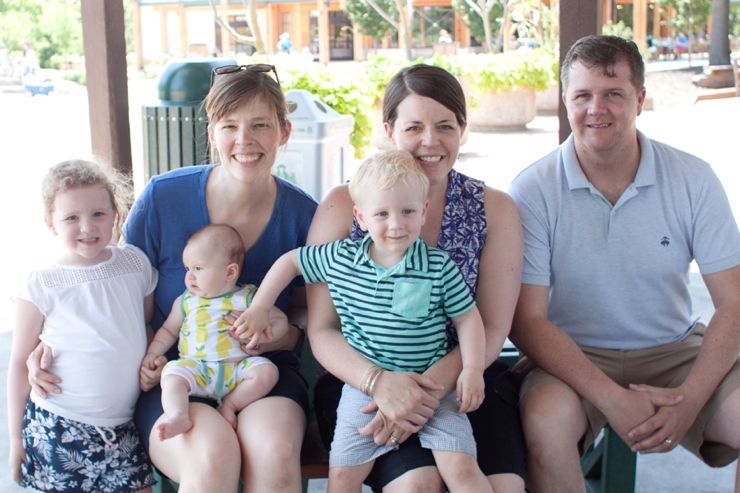 A little hot and sweaty but everyone is definitely pretty happy in this photo. It looks like each of Vicki's kids are holding one of Rebecca's hands which is just the sweetest. We were so happy for a day with these guys while they were home!