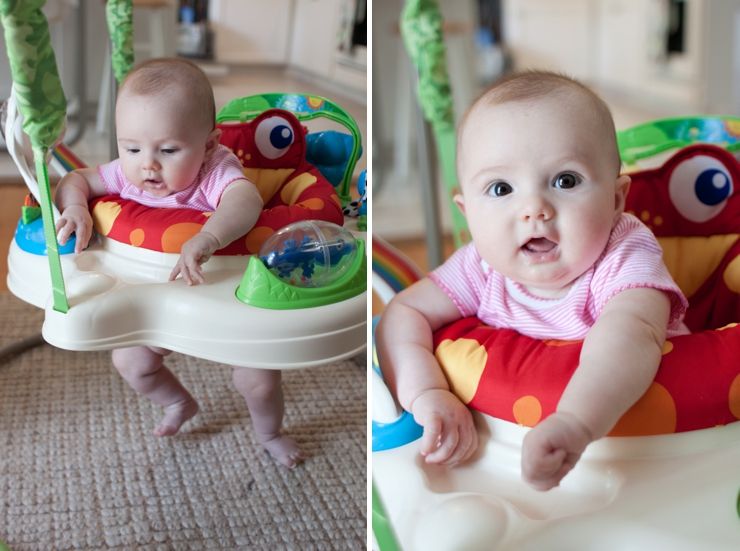 Becca is just barely getting the bounce-a-roo figured out, but she definitely loves to bounce. Technically I think Fisher Price calls it a jump-a-roo, and it's super similar to the classic exersaucer, but I never remember what it is supposed to be called. We don't have a lot of floor space in our living room, so I treated the arrival of this new toy like we were at a popular nightclub. One in, one out. The rock and play that saved us many many times since she was born was moved to the basement, and the bounce-a-roo took its place. It's actually nice having the rock and play in the basement near the laundry as Rebecca can rest in it while I move the laundry or grab some things from the deep freeze.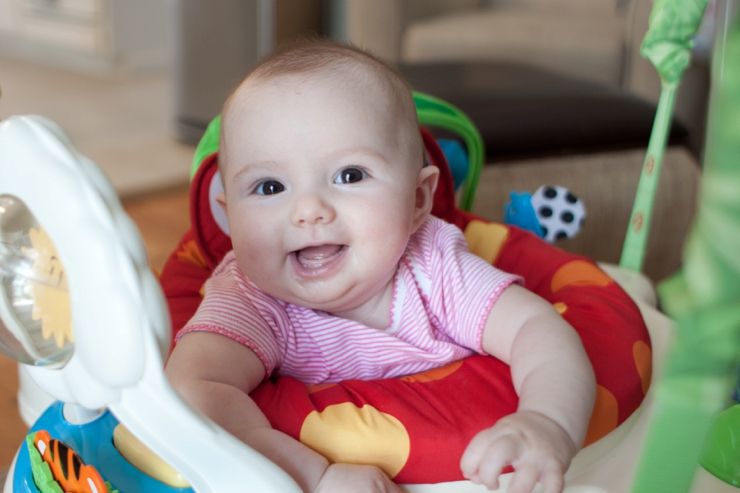 I know Rebecca's going to get so much bigger, and we'll have to adjust it so it sits farther above the ground. But right now it is on the lowest setting and she is just figuring out the jumping part. The toys on one side are a lot easier for her to manipulate, and she definitely hasn't figured out that she can turn around in it yet. I think her favorite living room toy is still her
play mat
as she works on her rolling, but she will jump, play and put the little bug in her mouth while in the bounce-a-roo. Oh, and smile at mama. Smiling is her favorite.