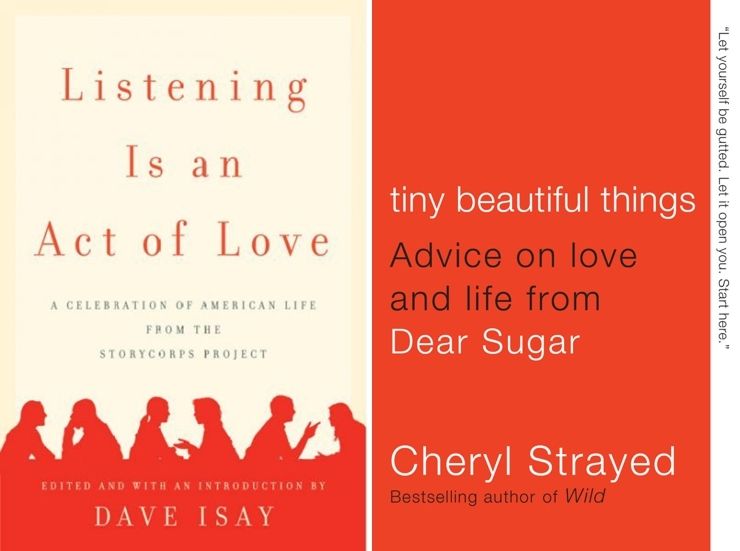 In April, I went back to work. And I started listening to the Royals sometimes as I put Rebecca to bed, so I didn't always read quite as much! Or I read some books and didn't finish them (yet).
Listening Is an Act of Love
is a perfect read for anyone who looks forward to the Friday morning StoryCorps on NPR. The book does a wonderful job explaining how the interviews work (they are MUCH longer than what you hear on the radio!). The rest of the book is filled with fantastic excerpts from some memorable conversations. There are great stories about work and family, and the stories post-Katrina and about September 11th were heartbreaking to read in the middle of the night. Highly recommend and will definitely be adding their newest
book
to my list.
Tiny Beautiful Things: Advice on Love and Life from Dear Sugar
was broken up over a couple weeks while I read two books at once. This was key, as I'm pretty sure I would have thought it was too much in one setting. Cheryl Strayed can be a bit crude and shockingly honest, and some of the people in this book have really big problems. However, because I knew that Sugar was the same author as Wild, I loved getting to learn more about her life through her answers. That was probably my favorite part.