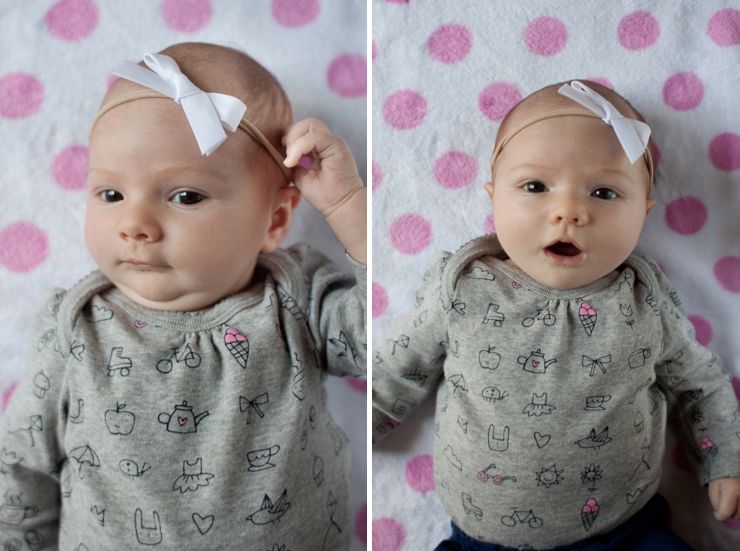 Our house has excellent light for taking photos of this darling face, but I'm definitely still learning how to get maximum effectiveness out of the light. It's fun to have a cute little subject who can't run away from me just yet.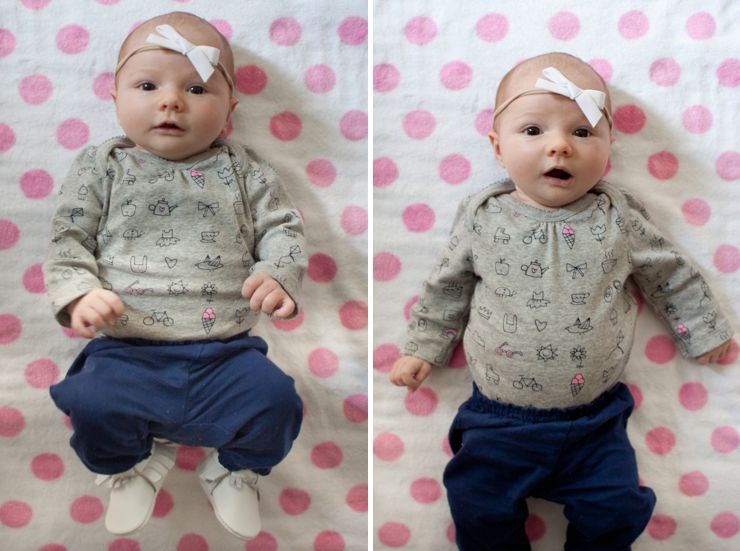 Between cute clothes from Aunt Lu and Rachel and the best assortment of blankets, I've always got something that makes for darling photos. I haven't used all of the blankets I wanted to yet for photos - saving one of my favorite quilts for last! In these doodlebug photos, Becca is wearing a onesie from Lu, navy pants from Carters, a bow made by Rachel, and her first pair of Freshly Picked moccasins! She likes to jump on the bandwagon of trendy footwear.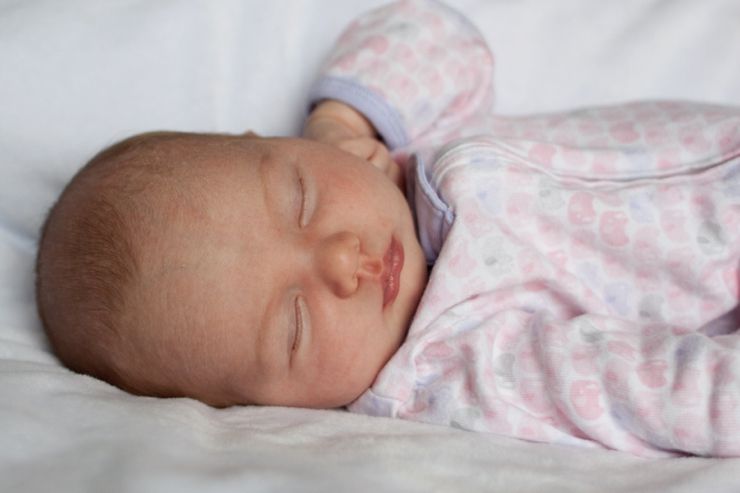 I love all the photos of sleepy newborns swaddled up and sleeping on white beds. Rebecca loves to wake up as soon as she is sleepy and I try to lay her down on the white bed for photos. This is as good as it gets, and I don't have many photos of sleepy Rebecca. She's getting really darling eyelashes and more dark or red hair is growing in slowly on the top of her cute round noggin.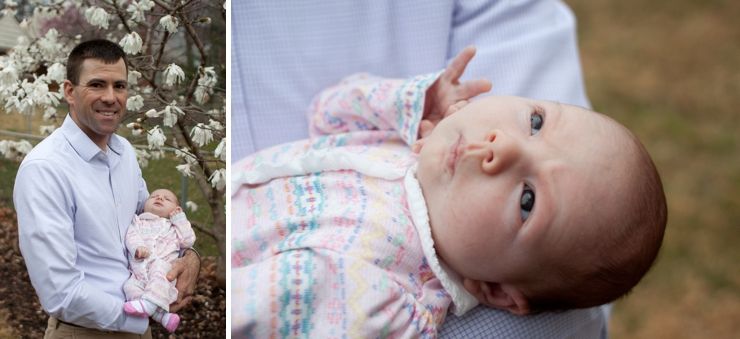 The star magnolia in the backyard bloomed over two weeks earlier than
last year.
I took these photos of Kip and Becca one Sunday after church to document how big the tree was getting. It's funny how different parents hold babies different ways, and Kip's always got Rebecca cradled in his arm like this. He's so great with Rebecca, and they are darling together.