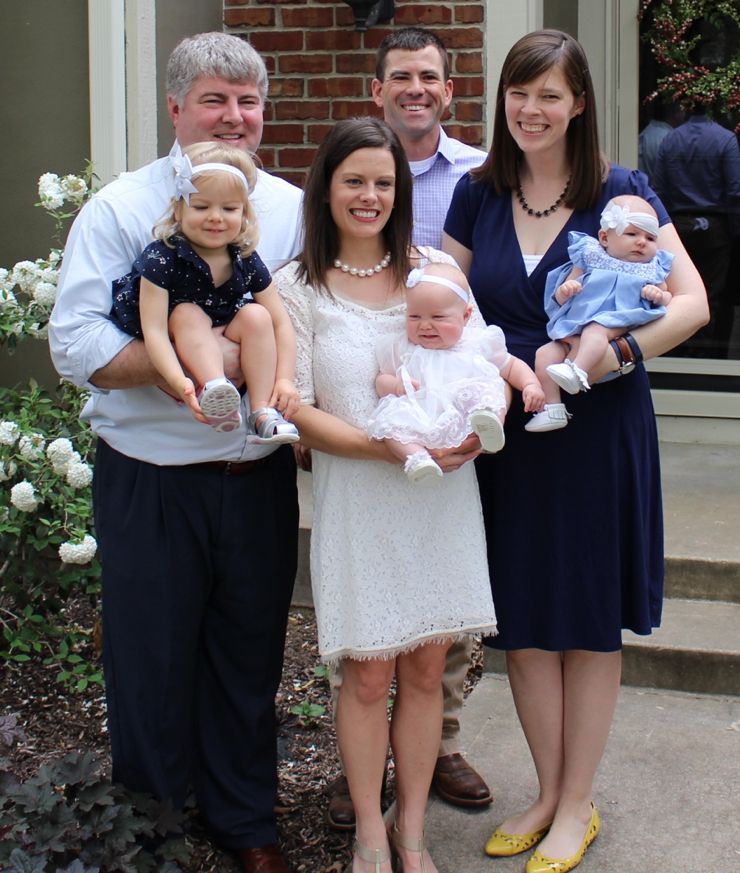 Kip and I were honored when Jon and Erica asked if we would serve as baby Olivia's godparents. We are super excited to have girls so close in age, and it doesn't feel like a normal Sunday if we don't see the Andersons at church. Olivia's baptism was last Sunday morning, and we were so happy to stand up with them and promise to make sure Olivia knows all about Jesus.
Erica hosted a lovely brunch for all the grandparents, aunts and uncles, and even Maddie and Olivia's great-grandparents. The weather was gorgeous, so we slipped out front for pictures to commemorate the special day. Maddie hammed it up for as many pictures as she could, and we shouted and whistled to try to get baby O and baby Becca to look at the camera.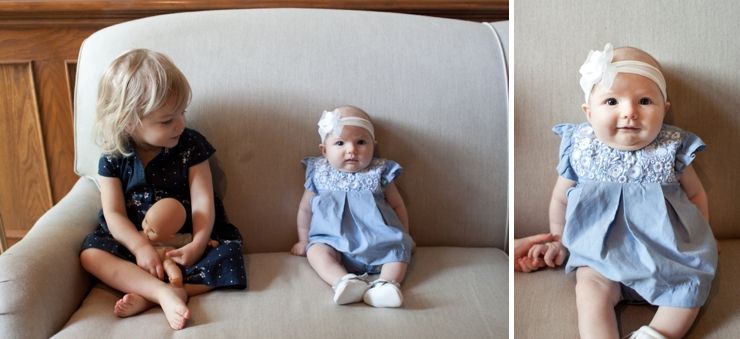 Maddie is at that age where she is interested in babies, can be super helpful, and also is just fine observing them from a little ways away. I asked her to sit with Rebecca to take their picture, and she mostly kept her distance and held her baby. But I just noticed that she's also reaching over to hold her hand in the photo of Rebecca by herself! We're expecting Maddie to lead Olivia and Rebecca in shenanigans in no time.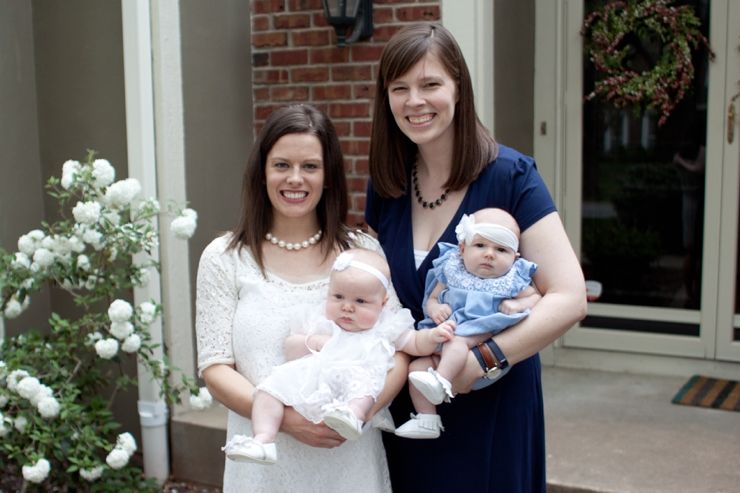 Both little girls share the same middle name - Olivia Claire and Rebecca Claire. They are almost exactly the same number of months apart as their mamas as Erica is three months older than me. And they look good with white bows on their heads! Olivia looks like she is reaching out to hold onto Rebecca in this photo. These girls are just so sweet!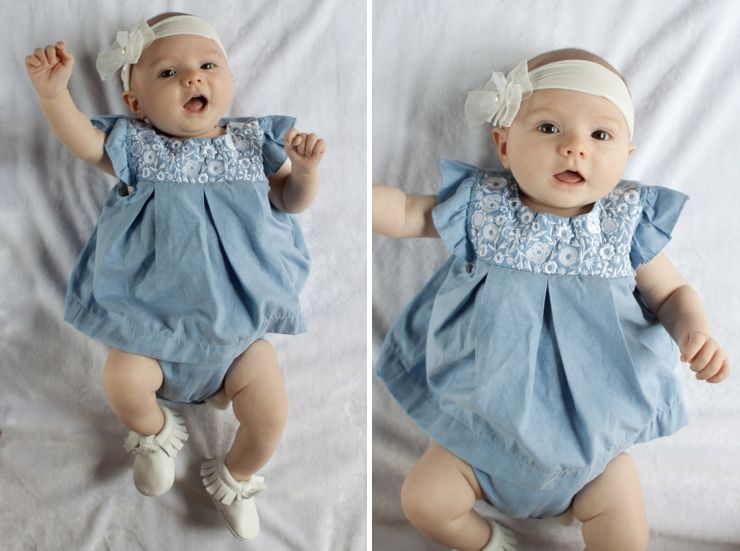 Rebecca was going to wear her Easter dress to the baptism, but I reached for this little gown instead on Sunday morning. As every mom has told me, they grow so fast, and if you aren't careful, cute stuff will be missed! This little outfit is size 3-6 months!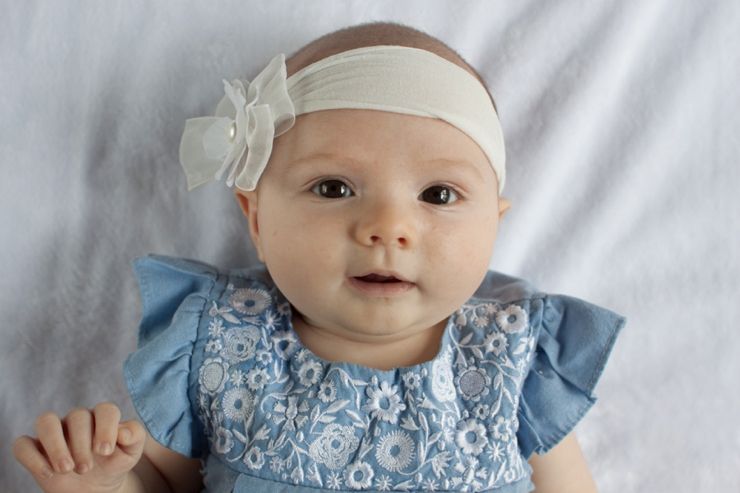 Thinking about a smile for mama...
There it is! Happy Friday, friends - Rebecca and I have a three day weekend and lots of relaxing to do.