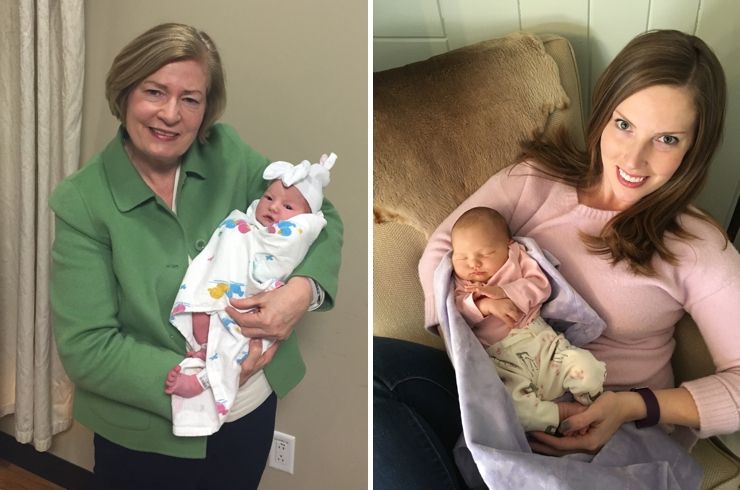 I think it's pretty natural when you have a baby that you want to show her off and all your loved ones want to meet her. Rebecca's first days and weeks were no different, though thankfully the internet makes it easier to share her photos with everyone too! Rebecca arrived in the late afternoon, and my mom and dad were both able to hold her that same day. Aunt Lu was traveling for work and got to meet her new little niece on Friday when she returned home. I'm dying looking at the outfit that she is wearing while Lauren is holding her - I packed way too big of clothes to come home from the hospital and those are some of my favorite pieces now, seven weeks later!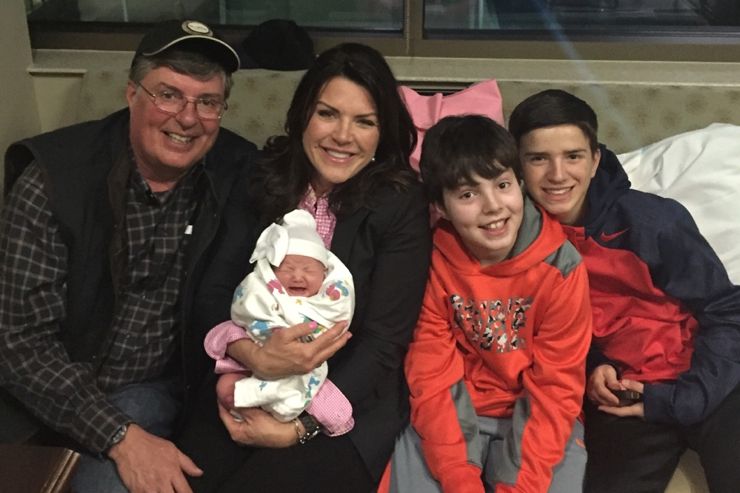 Rebecca has an abundance of uncles! Her six uncles range in age from 10 to 46 so she's got plenty of guys looking out for her. (Plus two aunts - Lauren and Gabby!) The weather cooperated, and Dad, Tracy, Spencer and Blake were able to come from Indianapolis to meet her. They stayed in Kansas City that night and were able to come see her the next day (and bring Lamar's) as well.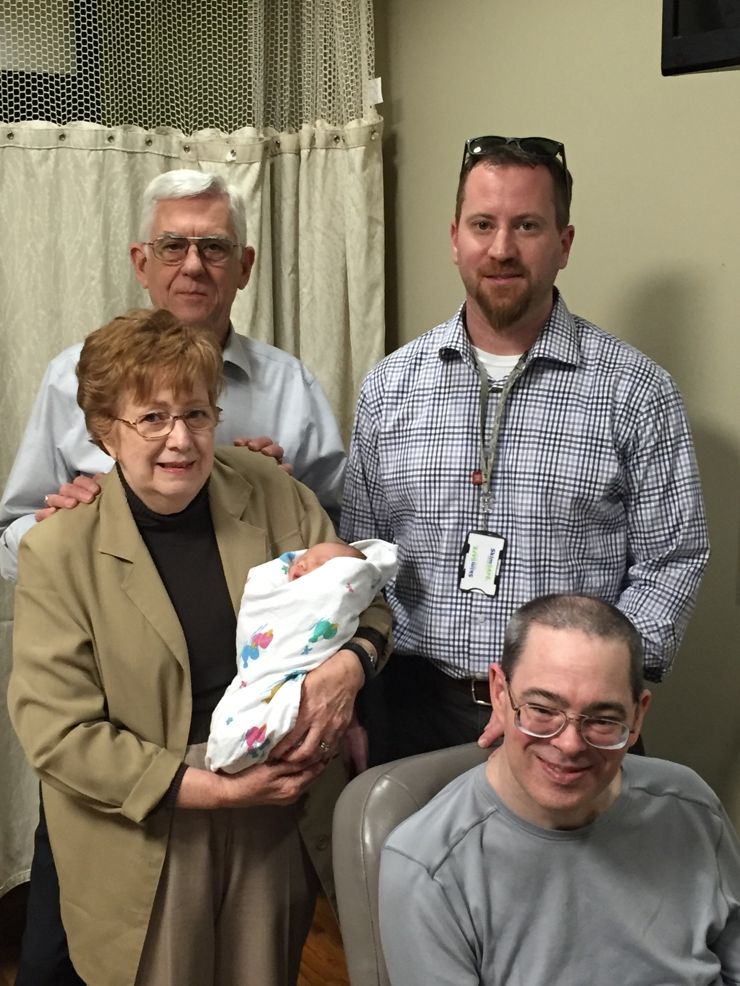 My in-laws raised three great boys, but they are both delighted to have a girl granddaughter. Keith has called her "the squiggler" for months, and they love to get photos of Rebecca text to them in Manhattan. Karen said she's been looking at everyone else's grandchildren for a while, and she loves to show off photos of Rebecca.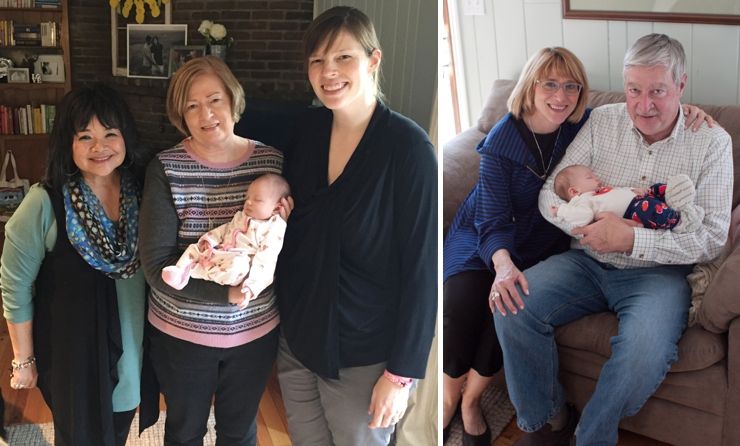 One of the happiest visitors all the way from Boise was our dear friend Candi. Her spring visit to Kansas came at the perfect time so she could stop by and hold Rebecca too! And my aunt and uncle came from Mankato to meet Rebecca. Bethany has 19 great nieces and nephews on her side of the family, and while we'll never catch that total, Keith was glad to have one of his own. I have loved visiting my great aunt and uncle in Delaware over the years, and I'm pretty sure Rebecca will feel the same way about her great uncle Keith and great aunt Bethany.
And a note about sharing photos...I did take down the Instagram on the side of the blog, but I'd love to have you follow Rebecca adventures on Instagram if you don't already! It's a private account now (lynch.victoria), but just request, and I'll add you in. There's a whole lot of cuteness over there.