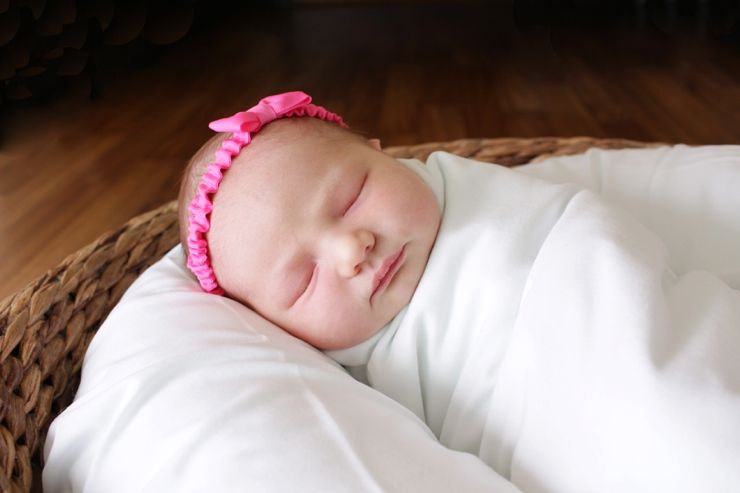 Our baby girl is here! Rebecca Claire was born on February 17 at 3:49 pm, a lovely 8 lb. 5 oz. blessing at 22 inches long. She made us parents, and we think she is the sweetest and loveliest baby we ever met. The three weeks since she arrived have been full of baby snuggles, lots of late night quality time, and adjusting to life as a family of three.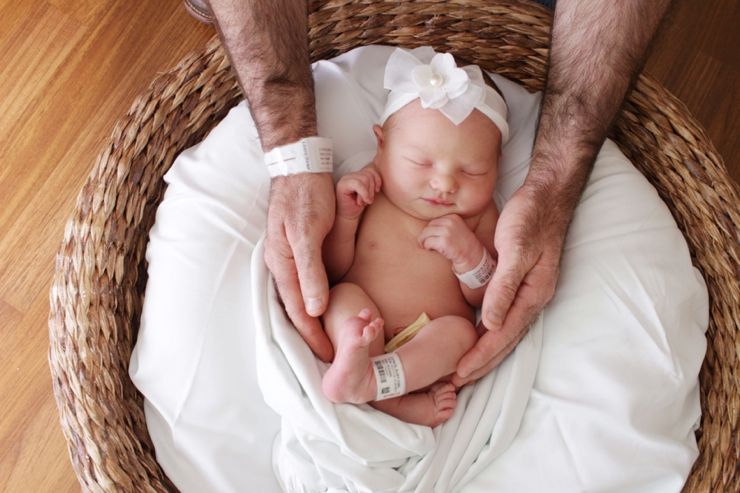 Kip was able to attend my 39 week appointment the Thursday before she was born, and our doctor was ready to make a plan for Rebecca's arrival. Rebecca didn't look like she was making much progress towards timing that one out herself. I was so glad Kip could be there as we were making plans. He's also funny to have along because he wants our doctor to give extra details. "Do you have a guess of how big the baby might be?" he asked. And God bless, our doctor replied, "I think she has a baby that she can get out." We decided later that maybe that meant a pretty good size baby, but the limited speculation was fine with me. My sister and I were both famously 10 lb. 10 oz. (and really late!) so I didn't want to worry about the baby's size too much. We scheduled an induction for Wednesday, February 17, and we reported to the hospital the night before to start the process.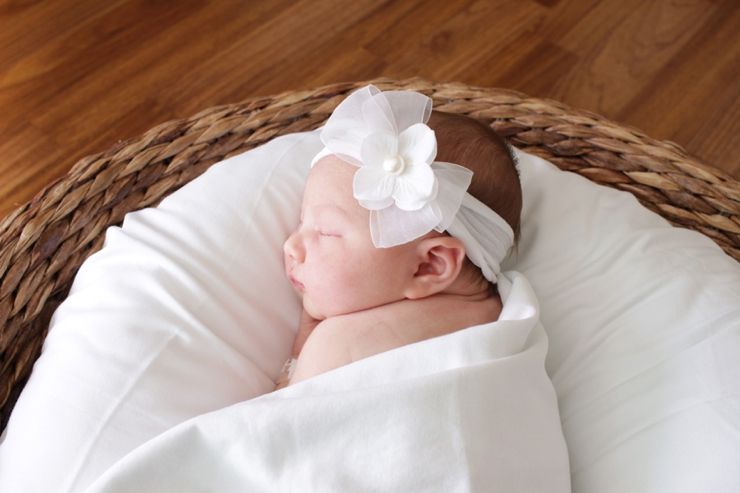 Much like my pregnancy, everything about labor and delivery went just like it was supposed to. My body and Rebecca's handled induction like a champ. We had the best nursing care our entire stay, but one of my favorite nurses was Sue who was with us for labor & delivery. She's worked at the hospital for 25 years, and she was just the right match for our personalities. Sue joked that she would love to see the baby born before the end of her shift at 7 o'clock, and we were happy to oblige. By the middle of the afternoon, it was time. The doctor returned, the extra nurses were called in and at 3:49, Rebecca was born.
We waited to tell everyone her name until she was born, and I remember as she was screaming her arrival telling all of the nurses and our doctor that this was Rebecca Claire. Everyone responded that it was a lovely name, which is consistently what people tell us about her name in the weeks since she was born. The next moments are kind of a blur, but they quickly handed her to me, and I remember Kip most clearly as Rebecca screamed on my chest. He was so proud and there were so many tears between the three of us. I never doubted that Kip would be a fantastic labor partner, and he has been an amazing dad and husband in these first few weeks of her life. Rebecca and I are both pretty lucky to be on team Lynch.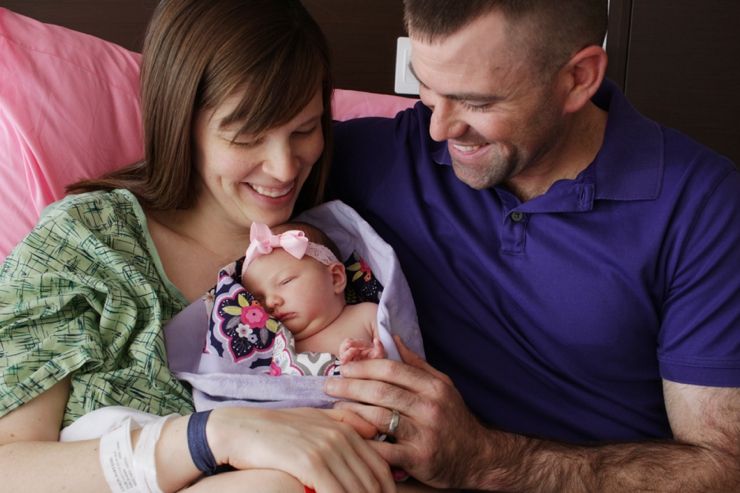 It was a couple of hours before we moved upstairs to our mom & baby room, and Kip and I soaked up the first few minutes of Rebecca all by ourselves. Kip helped give her a bath, the nurse weighed and measured her, and we called our immediate families to tell them that Rebecca Claire had arrived. The name was a surprise to our families as well, and they were all anxious to get to the hospital and meet her. She was born with her daddy's dark eyes, the cutest little double chin, dark hair and long fingers. It's safe to say that we think she is the sweetest and can't believe we got to bring her home with us.