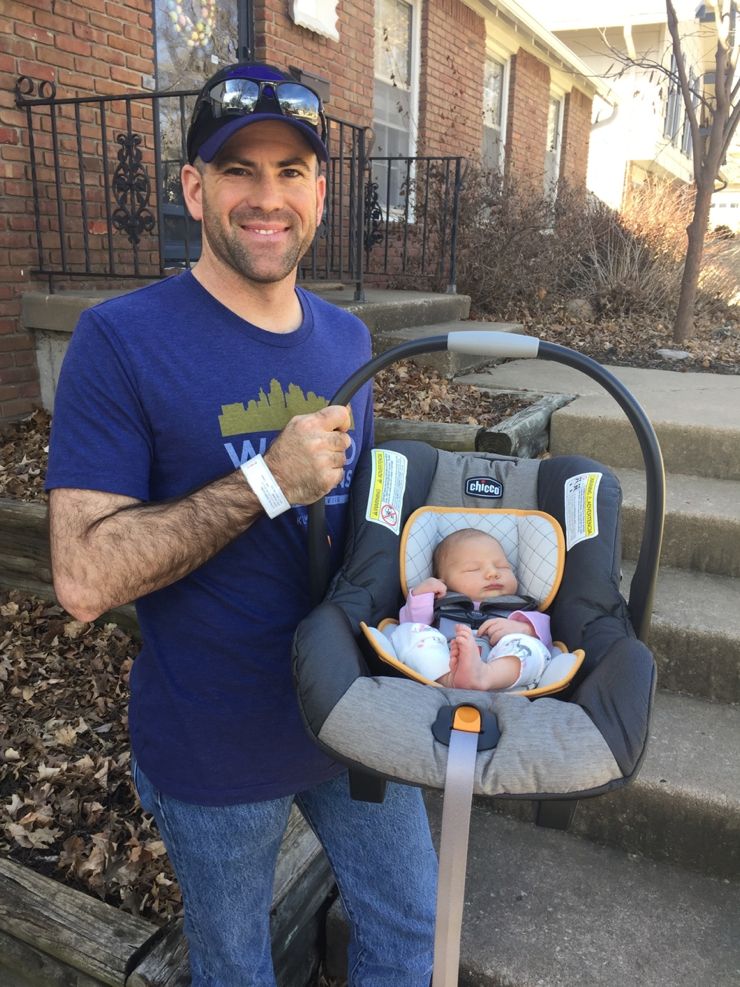 For first time parents, it feels like there are tons of firsts with our sweet baby. From the first time we put her in the car seat and brought her home, we've been figuring out this parenting gig together with our very patient baby. I have photos of a lot of the first times we've done something, almost all entirely from my iPhone.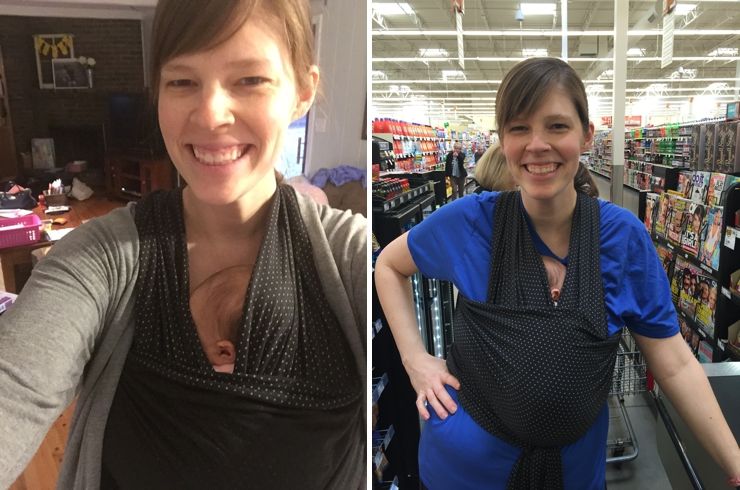 The first time I wore Rebecca in the Solly wrap (and sent Rachel a pic to prove it!). The Solly has been key in pretty much anytime I leave the house. She almost always snoozes in the Solly, and it keeps the cart open when we're shopping. It also keeps people from reaching out and touching her in stores like I am afraid they would if she was in the car seat. (Though I have had a few people pat her back while I'm wearing her!) The photo on the right is the first time Kip and I went somewhere other than the doctor. We ate Potbelly because I love to eat deli meat again, and we ran to Hy-Vee for a few things!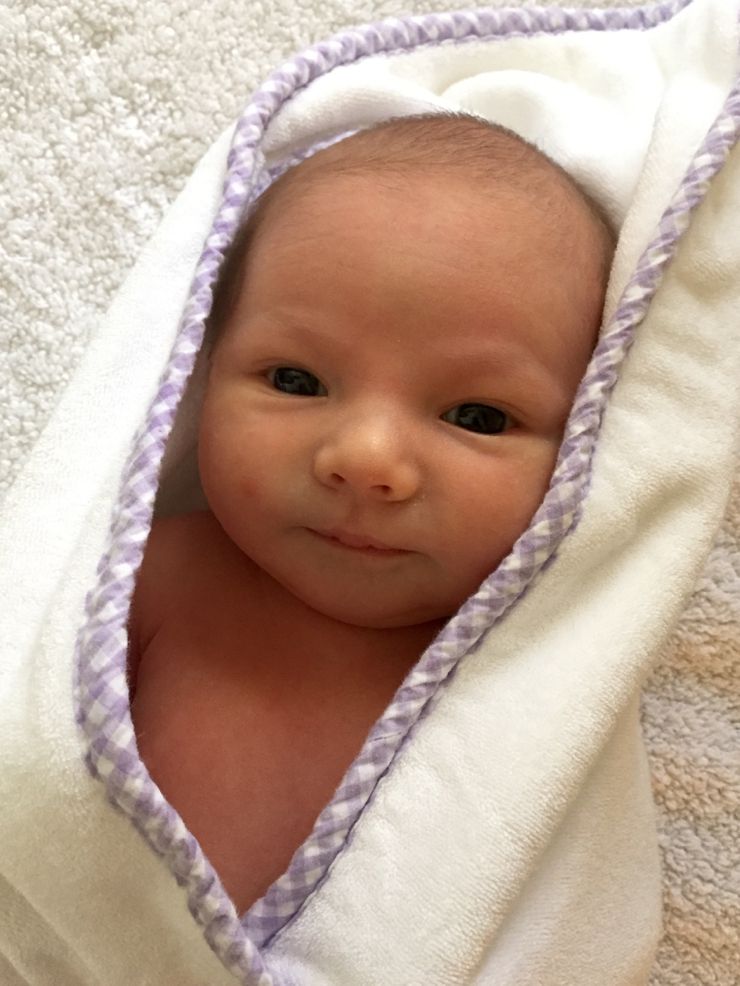 First bath! She screams a lot less now and warm baths make her nice and sleepy and help her go down at bedtime a little bit easier. Sometimes?! I feel like as soon as I make up a theory about how to help make the night times better, it changes a bit for better or worse. We're taking it a day at a time, and the best advice I've been given is to give it a week and everything will change.
First time we left baby Becca! Mom watched her while we went to my friend
Audrey's wedding
for a little bit. Mom arrived around 5 o'clock and I handed her a sleeping baby. We came home about two hours later and Mom handed me back a sleeping baby. Yep, she slept the entire time! The wedding was wonderful, and we were able to visit with all my work friends for a few minutes. They all wanted to know how Rebecca was, and I only kind of wanted to know how work was going. I had worked hard to take a break, and I know the fabulous adults I work with were keeping things going!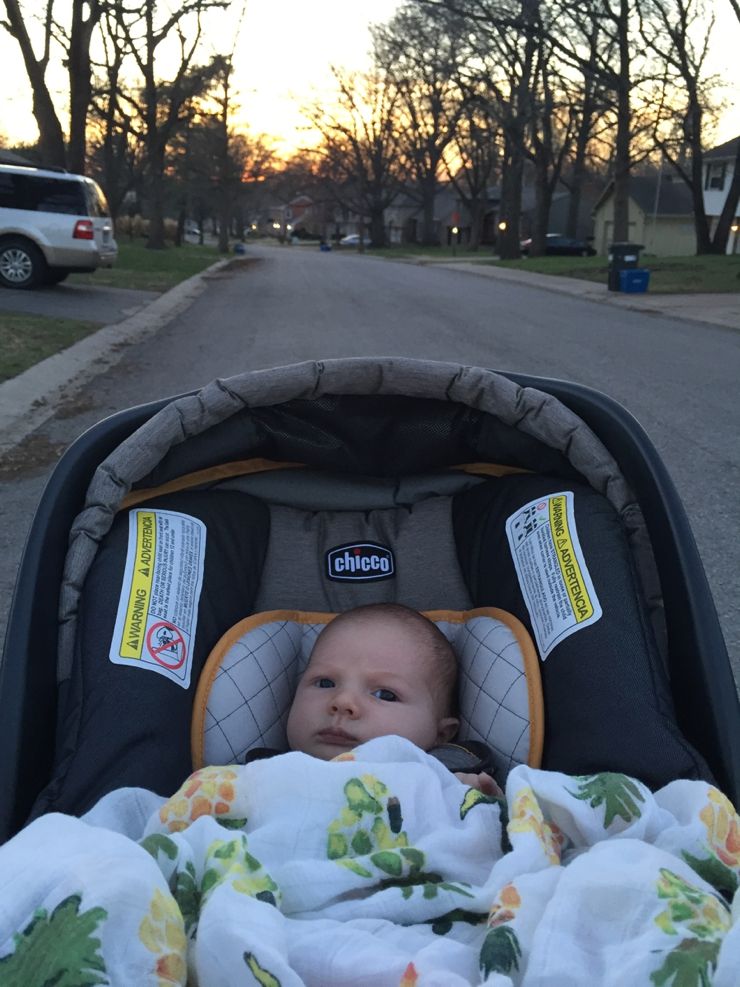 First walks! We have a wonderful stroller that Kip's parents gave us, and it works equally well around the neighborhood and shopping on the Plaza. Rebecca and I have been making laps listening to podcasts and the Hamilton cast recording. We usually do short walks, but last week we walked to Starbucks a couple miles away.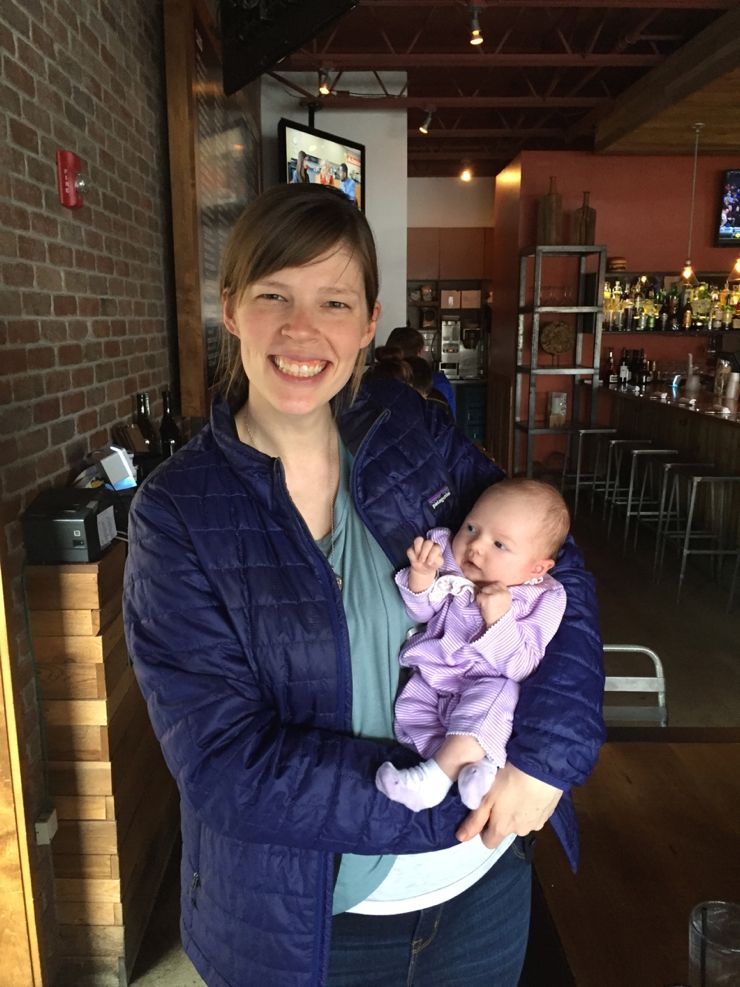 First meal in a real restaurant at BRGR! Kip and I hadn't ventured to any sit down restaurants until his parents came to town. I think I was worried about nursing in public or going to the car to nurse her and Kip having to sit by himself a long time. But we went out with his brothers and parents after church, and I ate a delicious burger with a really runny egg. It was wonderful, and we're getting the hang of eating in public with a baby.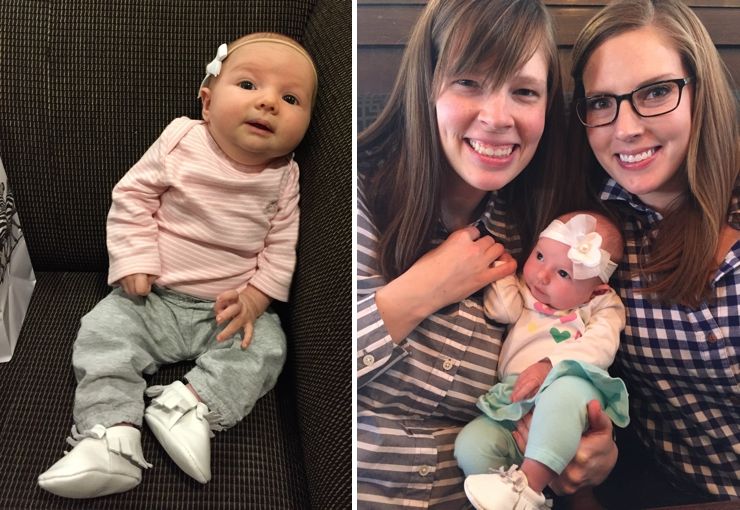 First trip to the mall and first happy hour! Rebecca and I walked the mall with my friend Anne last week, and the Luhrs Ladies walked the Plaza and had happy hour! We didn't buy Rebecca anything on either of these shopping trips, but that's what the UPS man is for as the packages and sweet gifts keep arriving on our doorstep. She's growing into all her fun 0-3 month clothes nicely, and she has her first pair of Freshly Picked moccasins which go with everything. Here's to many more firsts with our first born!