My sister left today for two weeks in Arizona for work, though I think she will still get to have lots of fun while she is there too! There can't be too much to complain about Arizona in February, though we're still having the bland winter in KC that I've previously lamented. We wanted to get together as the original three KC Luhrs Ladies + Kip one more time before her trip, and we chose last Sunday to make it happen!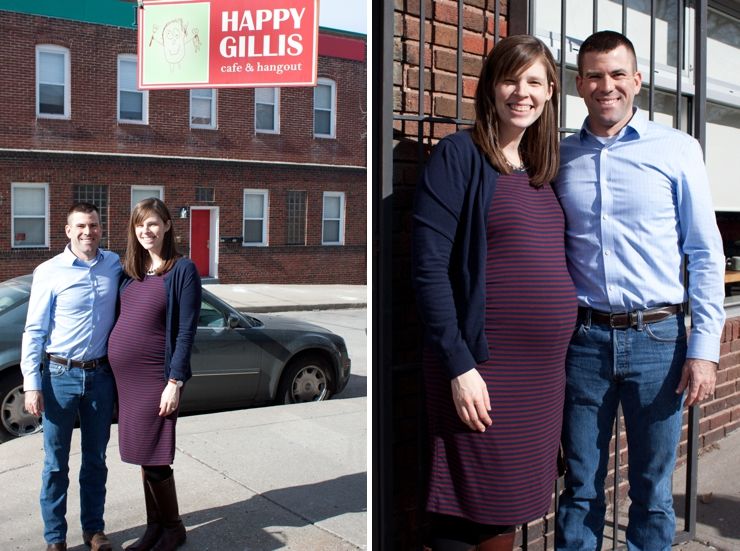 Going to church downtown, you would think we have a better idea of where the best brunches in Kansas City are on Sunday morning. The reality is that Kip loves a big breakfast so much that we have often eaten a full meal before we walk out the door at 8:30. I married a man who grew up eating biscuits, eggs, and sausage or bacon on the reg before school.
Here's the best part about this habit he acquired - he entered our marriage as the most proficient breakfast maker I know and zero expectations that I would pull off these big breakfasts for him. It's no big deal for him to throw homemade biscuits in the oven, cook some bacon and then fry the eggs in the bacon grease. I love this about him. It means I have stopped googling perfect biscuit recipes because
why
mess with the Oklahoma classic made with self-rising flour that he effortlessly pulls off, and it means that I go to church full and happy. Sometimes I make something on Saturday night (
this french toast is a favorite
) that we can throw in the oven or a quick batch of muffins. And sometimes we just eat cereal. We like Sunday mornings - leaving for church at 8:30 is a full two more hours of sleep and time at home than we normally have during the week.
So on Sunday after church, we found ourselves at a new-to-us restaurant with Mom and Lauren. It was the first time any of us had eaten there, and Happy Gillis had so many of the characteristics I love about brunch restaurants. First, we had to wait in line to order and then wait for our table. I love that it always works out that you have a table before your food is ready, and I actually prefer this format for small, charming brunch establishments.
And while there was a limited menu, there was a breakfast sandwich. Regrettably, I ordered the french toast instead of the sandwich. I thought we should try a couple of things and diversify the plates on the table, but mostly I was left wanting more of Kip's perfect sandwich. (This ALWAYS happens to me.) The biscuit french toast was good too, but the marmalade was too much citrus for my taste. Finally, Happy Gillis had good coffee and great cinnamon rolls. I've recently been on a quest to find the best cinnamon roll in town, and I was happy to eat one at Happy Gillis for "research purposes." Still no verdict on the best roll in town on my end, so I suppose I will keep ordering cinnamon rolls everywhere we go.
We have literally no idea when baby girl Lynch will arrive - I think that the surprise is supposed to be part of the fun - so we continue on. I have a haircut scheduled for her due date and Valentine's Day dinner reservations, so I will keep plugging through school days and eating really well until she arrives. I bought a "My First Valentine's Day" onesie, just in case, but kept the tags on it if she wants to time her arrival differently. I feel pretty okay and am even sleeping marginally better this week compared to last week. Thankfully, even if she is (please, no) 16 days late, she can still slide in with a February birthday, and so this officially means we are in "baby's birthday month." All the heart emojis.