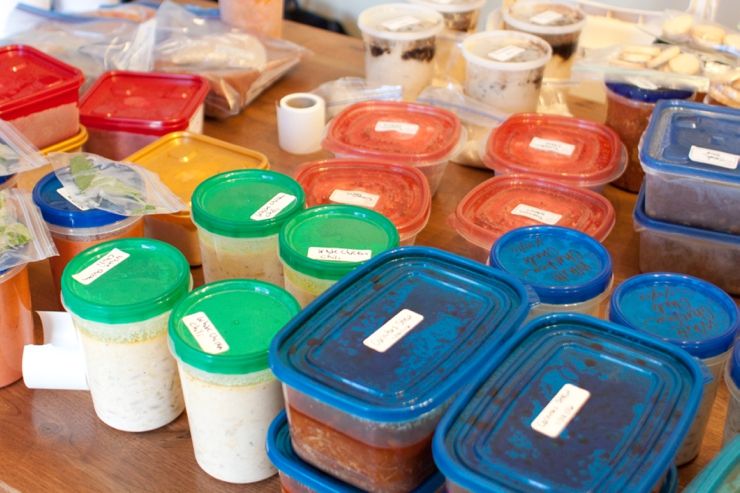 Erica and I hosted our
fourth annual
Soup Swap earlier this month. The original post that I linked to has a lot of the details of how we set it up, some yummy snacks and photos of my old house. It's crazy that we have had two soup swaps at the house in Roeland Park and two soup swaps since I married Kip! We've kept the same format with delicious small bites, a draft for soup picking and this year added some champagne. Because, why not?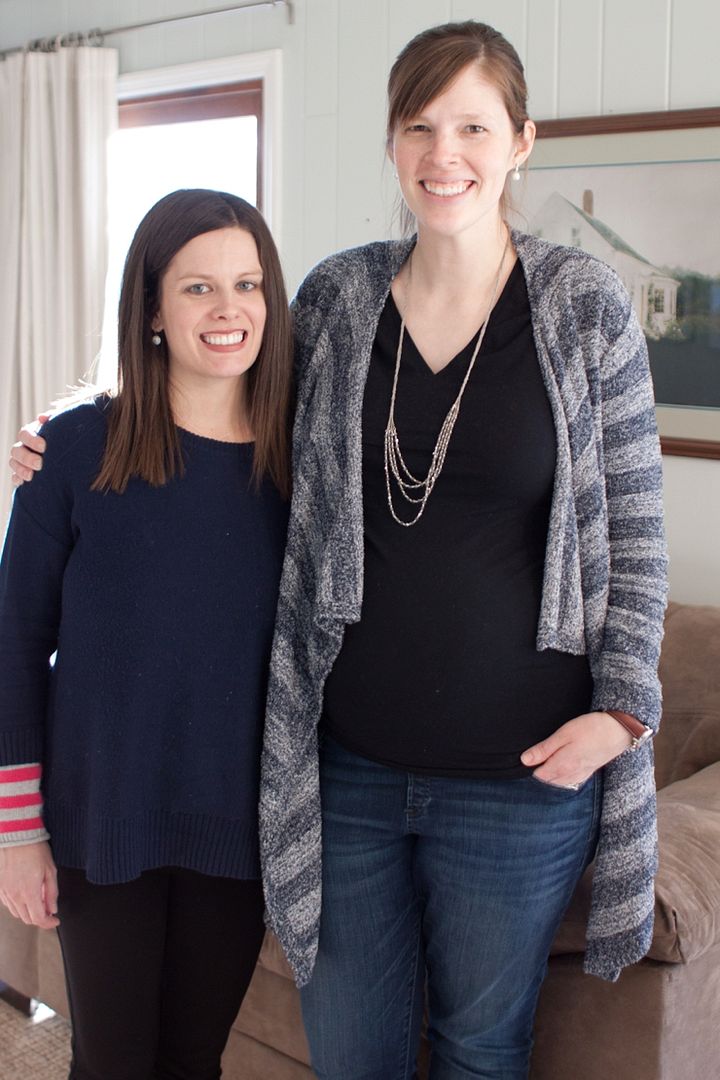 This year's soup swap was outstanding! Several of the years we have hosted it in February, but we had it pretty early so it could fall between the arrival of Erica's second baby and my first baby. But everyone, not just new moms, loves the soup swap. Our guests and friends showed up with four quart sized containers filled with hearty soups. Whether you are eating the soup by yourself for lunch or sharing it with family or an always starving husband (Kip), the soups fit the bill for long winter months perfectly. We often eat soup with grilled cheese, and I like to joke that Kip makes the very best grilled cheese. (I think I tend to over-cheese the sandwich, and he thinks I just like an excuse to have him do it.) We had a tasty beef and vegetable last week, and I know we will keep reaching for the soup as it seems like winter has just barely started for those of us in the midwest.
I had major snow envy over the weekend, fondly remembering the year we had ten snow days when I lived in Virginia. We got
54 inches of snow
that winter and Finley was a baby still - now he's almost seven! Snow days are a bit of a gamble for me this year. I would love an extra day off to rest as we wait for baby Lynch, or if they cancel school while I am on maternity leave it won't count against my precious sick leave. But my district doesn't build in any snow days, so we might have to make them up in May/June, and I will probably be ready to stay home for summer vacation with baby Lynch again at that point! And we can't forget we already had our "
blue snow day
" when we celebrated the Royals in November. Nothing is showing up in the ten day forecast for KC...but maybe a baby will! Who am I kidding? I'm predicting she waits at least until her due date on February 13.