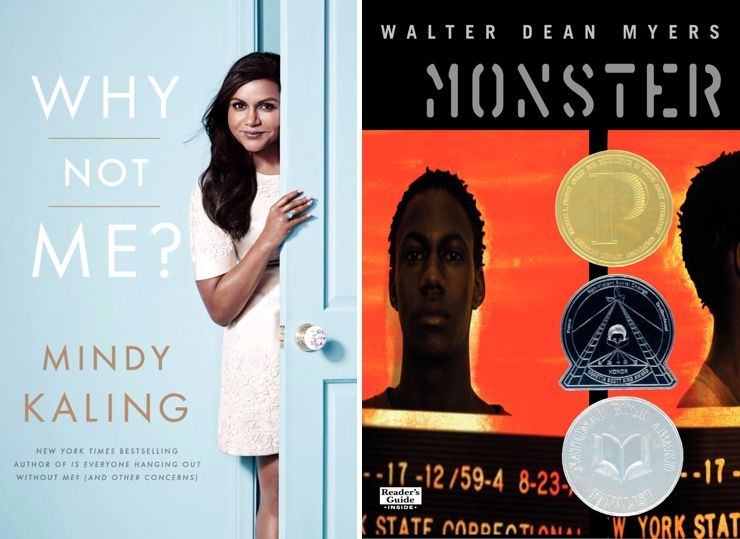 October! So long ago and just two short book updates for you.
Why Not Me?
is Mindy Kaling's second book. I'm a fan of Mindy, and I've liked her since she played Kelly on The Office. I just looked back at
my review of her first book
, and now I'm confident in saying that I liked her first book better. This is absolutely still a worthwhile read as Mindy provides lots of insight into the world of television (it sounds exhausting) and is still hilarious.
Monster
by Walter Dean Myers is the story of a teenage boy (falsely??) accused of playing a role in a robbery gone wrong. Our 7th grade students read it, and it's always been lurking around but I had never picked it up. I can see why the students devour it, and Myers has a gift with the craft. He uses film sequences and diary entries to tell the story in a totally unique way. He passed away in
2014
, and I am definitely behind catching up on his work. He also wrote
Darius & Twig
that I read earlier this year.