Saturday morning, I drove over to the Salt Lake City Bar Method and took a quick class. (Bar hopping, they call it in the business!) When I returned, Kip and I loaded the car and headed towards the mountains. We tried to stop and get a waffle from the
Waffle Love
food truck, but the crowds were too much to bear. The mountains were calling, we had to go!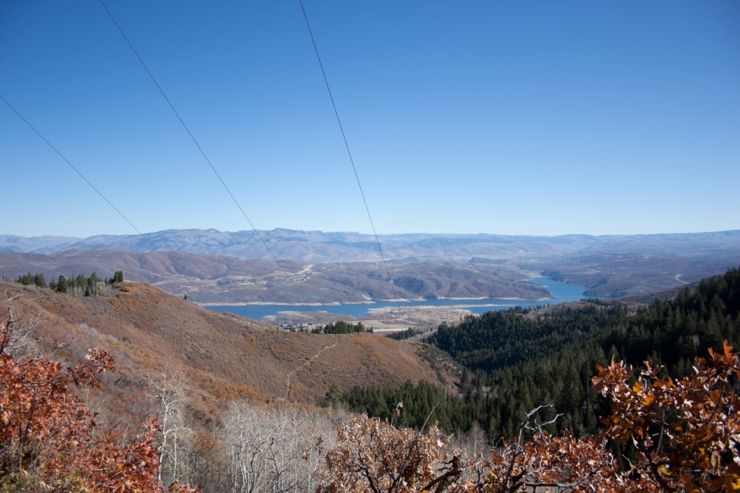 Park City is a quick drive from Salt Lake City. It's crazy to think how many people probably drive up to ski from Salt Lake on the weekends. It's a lot closer than any ski slopes to Denver. We were definitely in Park City between seasons. All the summer visitors were long gone, and there wasn't any snow yet for skiers. And it was definitely not yet time for Sundance. The quiet streets, empty shops and hiking all by ourselves fit us perfectly. It did mean the scenery was a little bit more brown than it normally would be during the peak summer or winter seasons.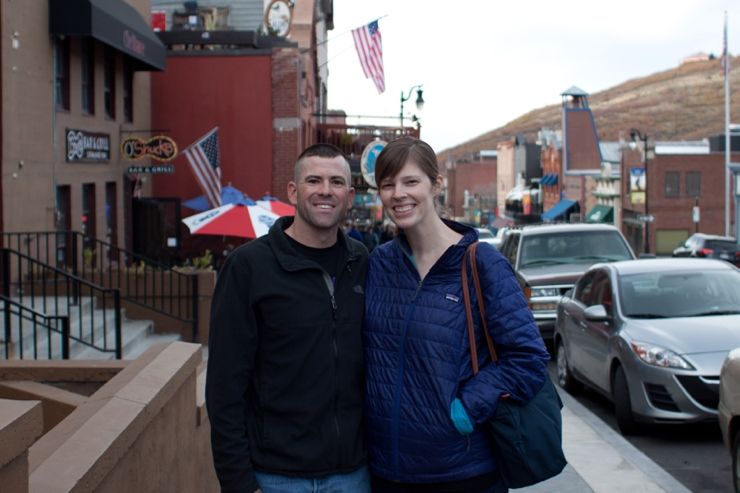 We checked into our hotel on Saturday and changed for a hike. The paths weren't marked super well, and Kip was sure we were going one way on an easy path, but we ended up on a more moderate path with great views. We were the only hikers, though we met many mountain bikers along the path. I'm 100% convinced I do not have the endurance for that sport! Saturday was clear and cool, and we probably hiked for about an hour and a half. Kip will point out that I had to rest often (the elevation), but I think between the intense Level 2 class I took earlier in the morning and the thinner air, it was justified. And the pregnancy.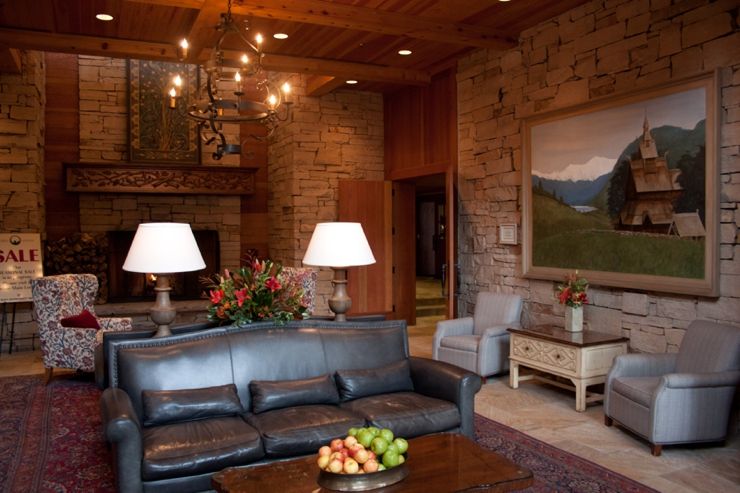 We stayed at the
Stein Erikson Lodge
at Deer Valley. It was totally a splurge, and in my opinion, totally worth it. Kip would say that it was mostly worth it. I ate an apple every time we walked by and drank the fancy water. We valeted the car and took the shuttle down to main street (and called for a ride home too!). I thought our lunch after our Saturday hike was delicious with a gorgeous view. Our room was really lovely, though I forgot to take a photo of it before we made ourselves at home. I think the outstanding service was my favorite part. It was really five-star.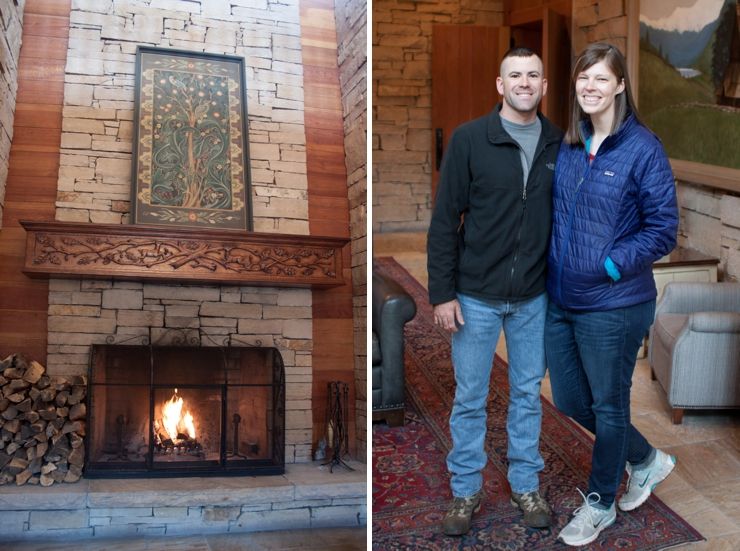 Saturday night we explored Main Street for a while and ate a nice quiet Italian dinner. Sunday was Kip's birthday, so we slept in and went to a great place for brunch that was recommended by my bar teacher on Saturday morning. It was so yummy!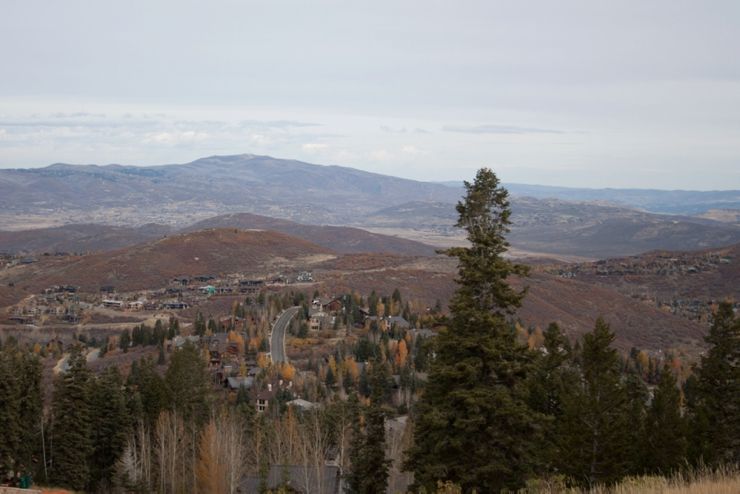 We drove around a little bit as we headed back to Stein Erikson Lodge, stopping to take a few photos of Park City and the surrounding areas in between seasons.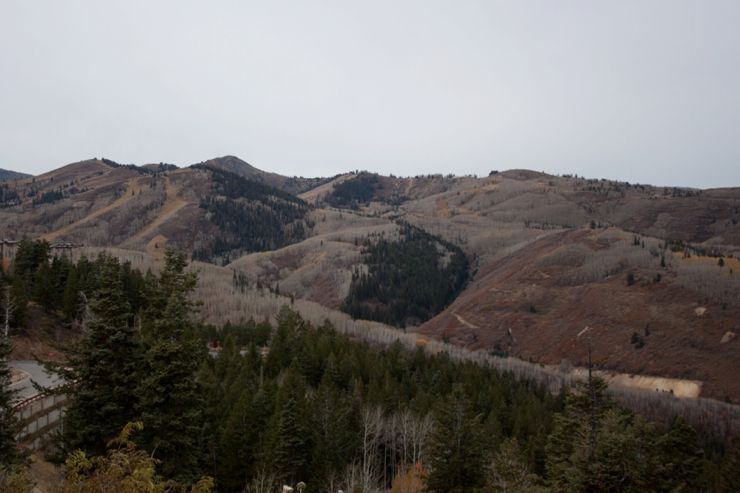 It's crazy to think how much this will change in the coming months. While neither of us profess to currently be skiers, we both have skied enough to appreciate the quiet before the barrage of skiers to the mountains.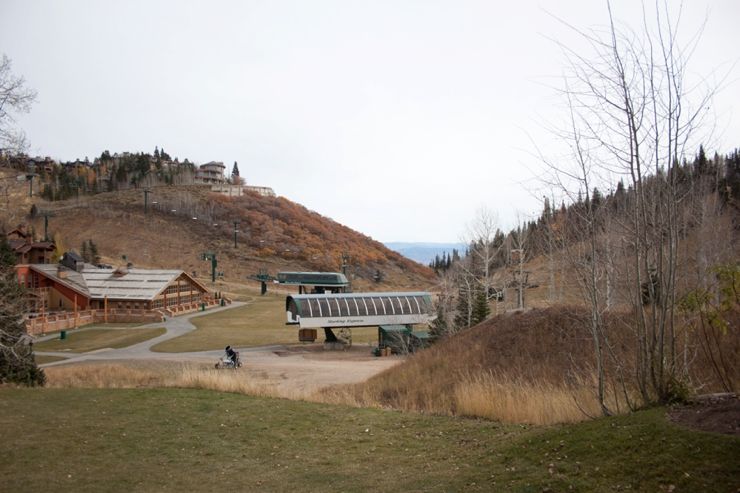 Leaving the lodge, we walked down past the ski lifts for our trails each day. Since the paths weren't super well marked, the ski lifts helped us mark our progress. There were a few as we went that helped us know we hadn't totally lost our trail!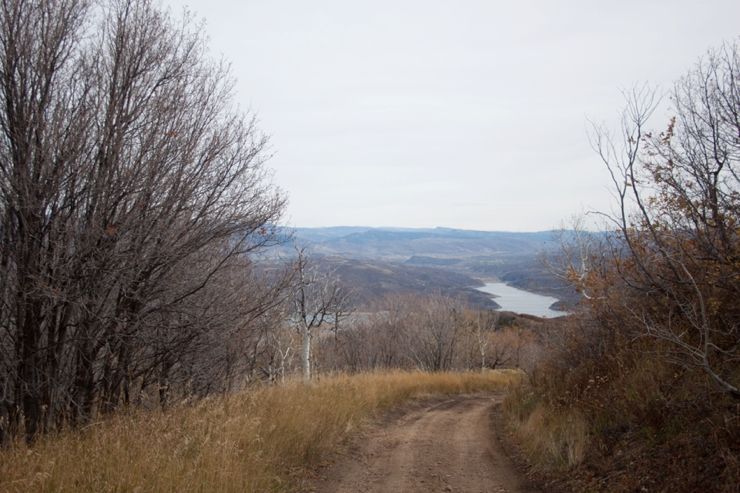 We thought Sunday's hike would be easier (the map said so!), but we did lots of elevation change over the course of our trip. It was colder and gray, but we were moving, so we warmed up pretty quickly.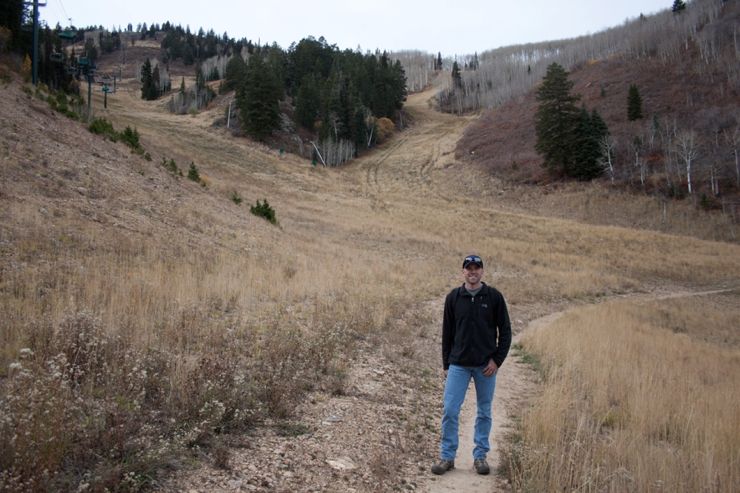 This birthday was well suited for Kip. He LOVES to be outdoors, especially wandering by ourselves. He pointed out trees and any signs of animals as we walked though we didn't see any up close and personal.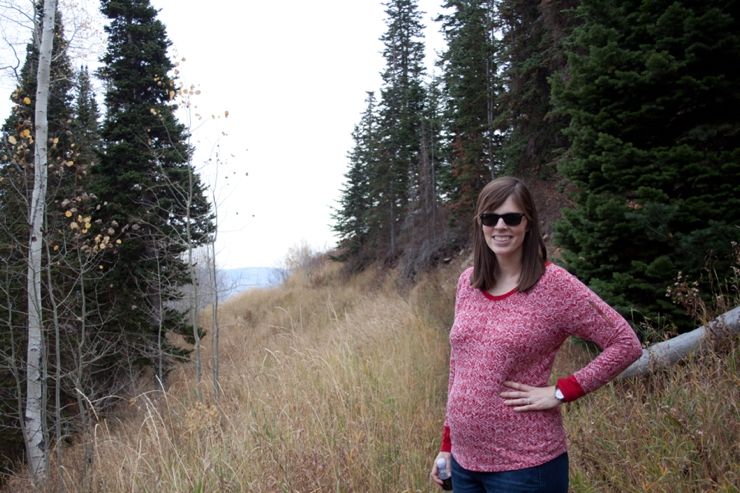 After our hike it was sadly time to start wrapping up our quick trip to Utah. Kip had another beer at Squatters, and we looked in a couple more stores before heading towards Salt Lake City. We ate an early dinner at In-n-Out burger (still Kip's favorite meal from our honeymoon) before heading to the airport for a late flight back to Kansas City. The baby got her first taste of Pinkberry, still the only fro-yo I love!
When I think about the trip to Utah, I'm so very happy we went. I like to travel and see new places, Kip likes to be outside, and we both like to hang out with each other. The trip was just the right kind of long weekend for both of us.