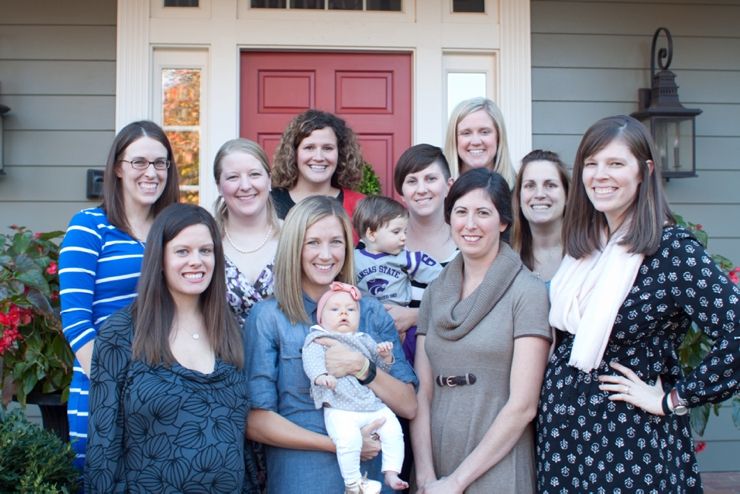 A couple of weeks ago, Erica and her mom, Marsha, hosted a very sweet shower for little baby Lynch. It was mostly family and my Alpha Chi sorority sisters, including Rachel from Texas. She brought baby Merritt, and we had the best time together. I hadn't seen Rach since my wedding a year ago! It's so nice whenever I have so many friends in one place, and I was lucky it was for a baby shower.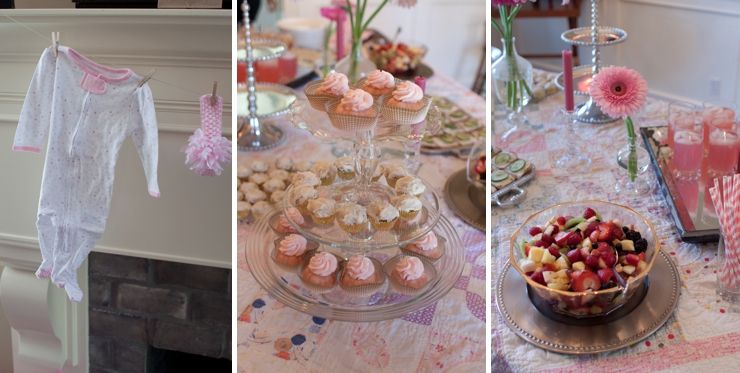 Erica and Marsha set up a lovely shower with many of my favorite pink things. I'm a huge fan of the pink champagne cakes from Three Women and an Oven, and as I've mentioned before, I can eat a lot of fruit. (You really don't want to hear about our produce bills!) They decorated with a few onesies and headbands that I got to take home with me. So many sweet details with loads of pink!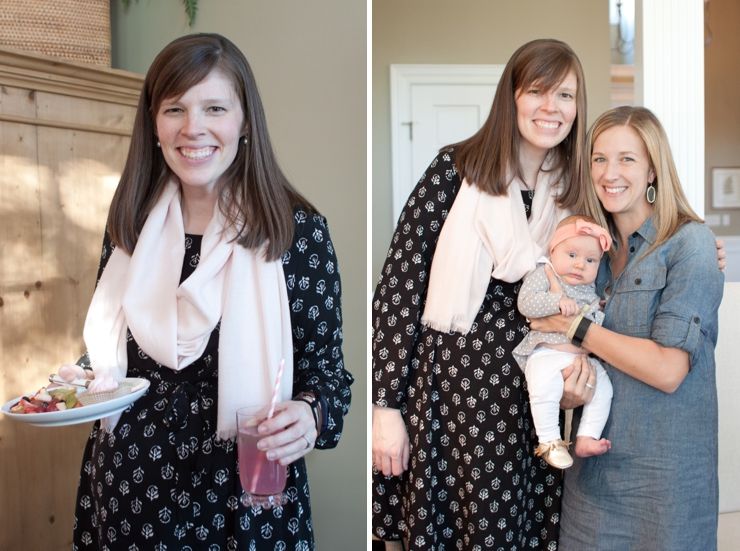 Buying maternity clothes for fall and winter hasn't been too much of a struggle except when it came to my baby shower. I wanted to have something that looked like a "girl mom!" Mom gave me this pretty blush colored scarf that I've been throwing on often, and Lu tried to arrange it so you could still see my baby bump. Merritt just
looks
panicked in the other photo, she actually had a lovely time and received many compliments about her cute Freshly Picked moccasins and outfit.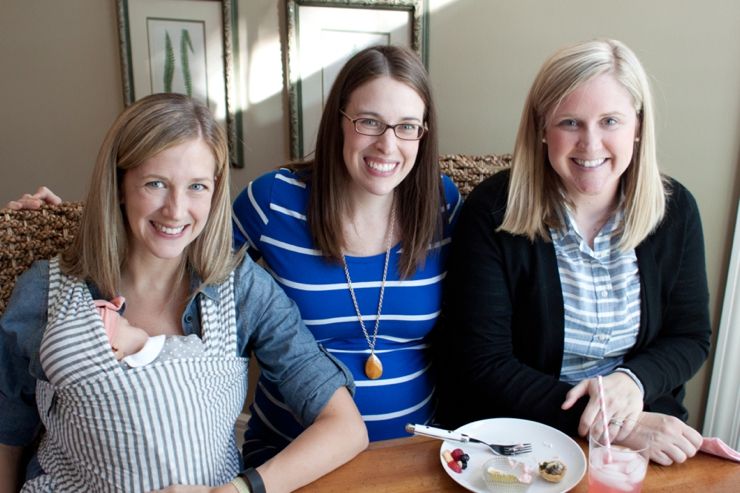 Like I said, Merritt enjoyed herself - she took a nap for part of the party! Leah's baby boy will arrive next before my baby, and we are really enjoying swapping baby stories. I've mentioned the number of babies in our book club before, but our K-State pledge class will have nine babies between June and February when my baby arrives. It was a year for babies!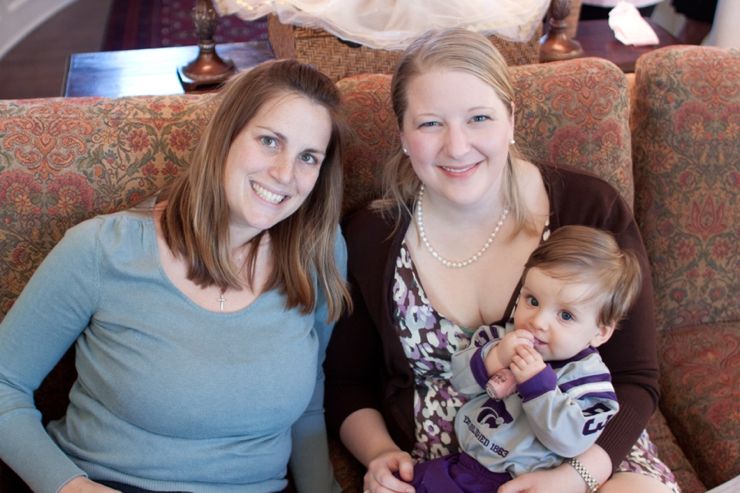 Baby Beckett came too, and he's getting to be such a big kid. He wants to put everything in his mouth and is getting so close to moving everywhere. He also looks just like his mama Nanette!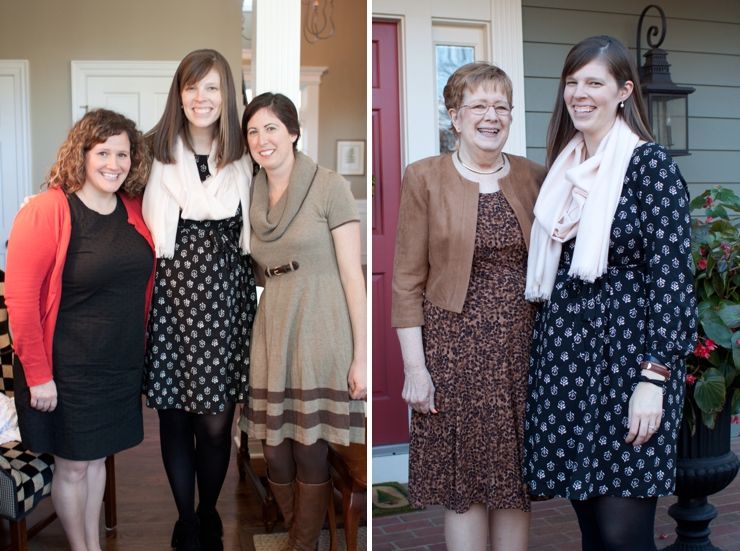 I was lucky that Jesi could come from Manhattan, as well as my mother-in-law, Karen. Everyone is pretty excited about a baby girl, though Karen could be one of the most excited after raising three boys!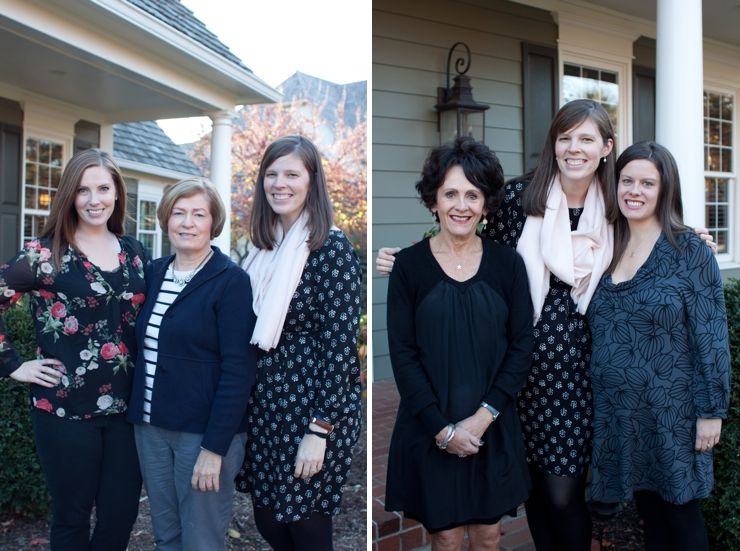 When Erica offered to host a shower for me, she said, sorry, it will have to be really early! Her own baby was set to arrive in December, and she wanted to be sure to have the shower with plenty of time to spare. It worked fine for me, and it was nice to have the shower before the craziness of the holidays. However, there wasn't that much time in the end. Erica had her baby just a week after the shower, and they are both doing really great! I'm so glad that my baby will get to grow up with her baby, Olivia.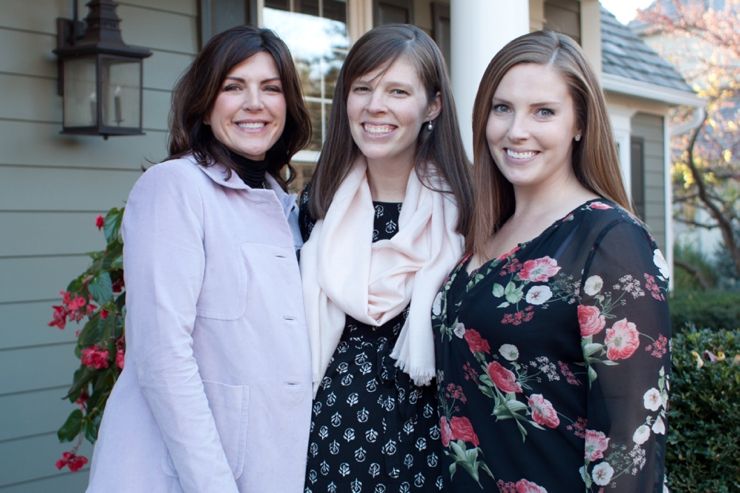 Dad and Tracy came from Indianapolis, and we had fun having them to dinner on Friday night at the house. The baby received so many wonderful gifts at the shower, and Kip is getting really tired of listening to me say, "It's just so cute! And little!" about everything I show him. At 29 weeks, we have plenty of stuff still to do to prepare the nursery and a few classes to take at the hospital, but with every little outfit, gift of bottles and burp clothes, it starts to feel a little bit more real all the time!