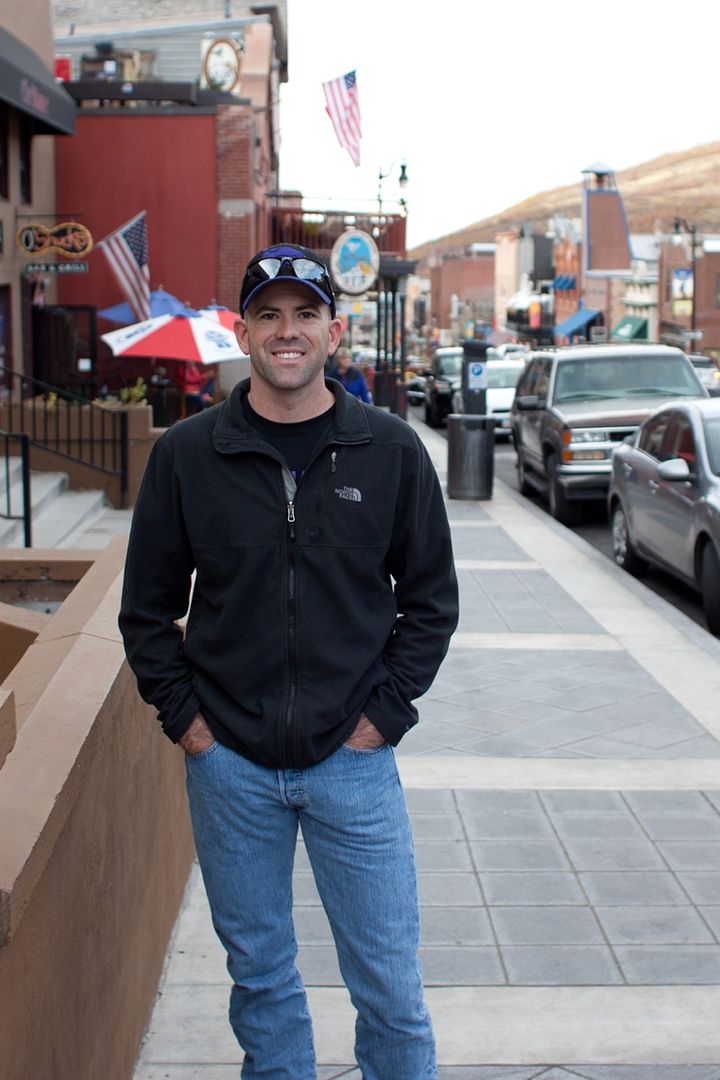 My husband turned 34 on Sunday, October 25 while we were in Salt Lake City and Park City. For being a pregnant lady, my hormones have stayed mostly fairly level. However, being married to Kip is often the thing that moves me to happy tears most often. My sister likes to call these moments "sappy pregnant lady thoughts."
Kip is a pretty awesome guy. He has definitely helped contribute to the relative ease of this pregnancy, as well as day-to-day life around the Lynch household. Kip is an extremely hard worker and the best listener. His first birthday that we celebrated together was his 32nd, and he told me that each one keeps getting better and better. He's pretty excited that baby girl will be here for his 35th birthday! This year we were able to take advantage of some Delta vouchers that we had and a three-day-weekend from school to explore Utah together. We will definitely have to go back for the National Parks! I planned a long weekend perfect for the both of us, and it fit the bill of "birthday trip/fall holiday/babymoon!"
The sappy pregnant lady thoughts have extended to the Kansas City Royals several times in the past couple weeks too. I plan to write more about our trip to Salt Lake and Park City and share more of the photos we took while we were there, but the Royals got the better of the past two weeks. I also have photos from the parade too! It's a great time to be living in Kansas City.