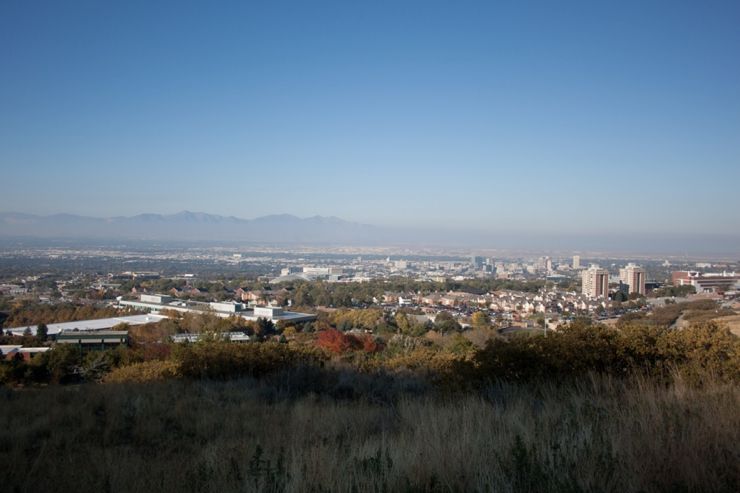 When we went to Salt Lake City, it was still pretty warm in Kansas City. With Kip working outside each day, he was happy to hear the temperatures in Salt Lake and Park City would be much more reasonable than the weather in Kansas City. We've had a gorgeous fall in Kansas City, and Salt Lake City was just as nice when we were there. Kip wondered if we missed the peak of the fall color, but there was still plenty to admire.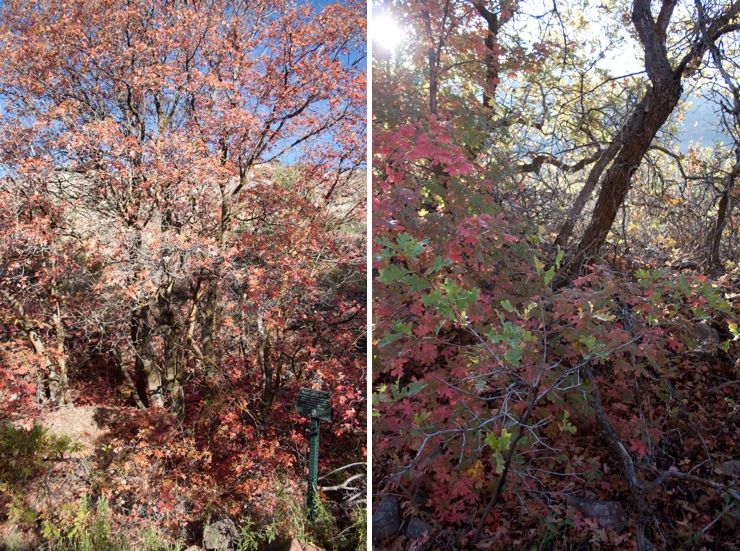 We received wonderful recommendations about where to stay and what to do from my friend Kate and her aunt and uncle who live in Salt Lake City. Much like on our honeymoon, we took an early early flight west. We landed in SLC before 7:30 local time, so after renting a car we started towards breakfast. I found a really random breakfast recommendation on Yelp, and we enjoyed a delicious full breakfast with $1 cinnamon rolls and hot coffee while we watched the neighborhood around the shop wake up and go to work. We were there so early that our first tourist stop of the day wasn't even open yet, so we leisurely ate and drank coffee.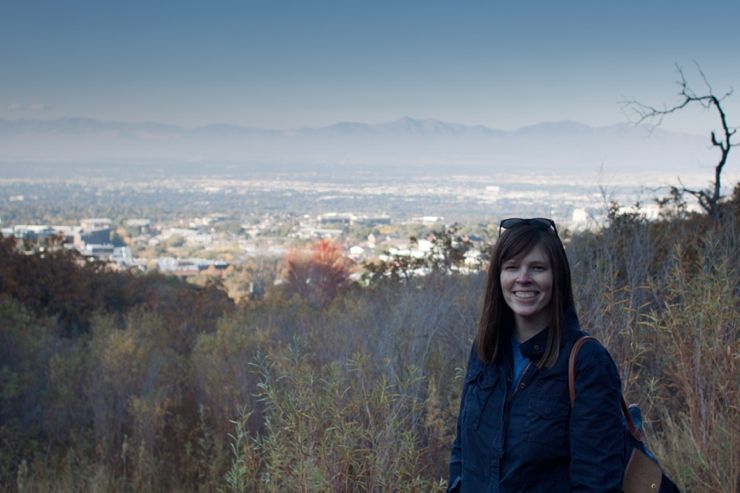 We started the day at the Red Butte Garden, part of the University of Utah. They have beautiful gardens open year round as well as numerous hiking trails that extend up into the foothills. This was not my best hiking day as we weren't dressed quite warm enough for the chilly air and didn't change into hiking shoes. But as we walked up up up, the sun rose more and warmed us. We had beautiful views of Salt Lake City as we went!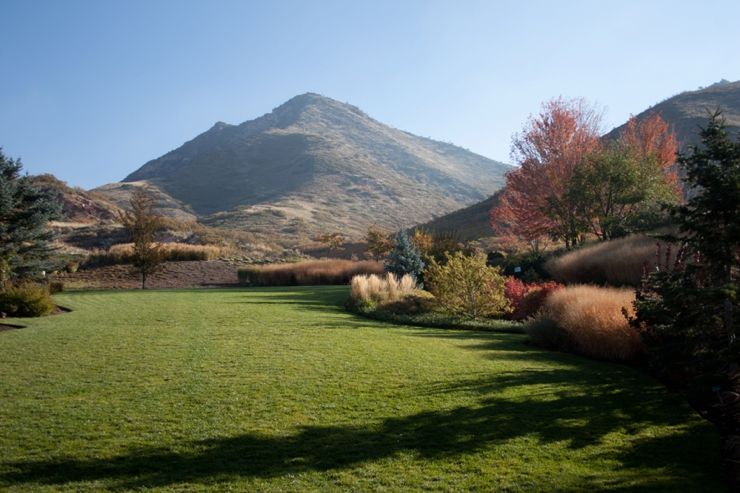 We also spent time exploring the traditional gardens too! Kip reads all the signs to see different trees and shrubs and also points out everything we have at home. He recognizes most trees automatically, though I think he also loves to get stumped by a new one too. I loved the garden in the photo above because it intentionally was planted with beautiful things to bloom and feed the birds for all the seasons.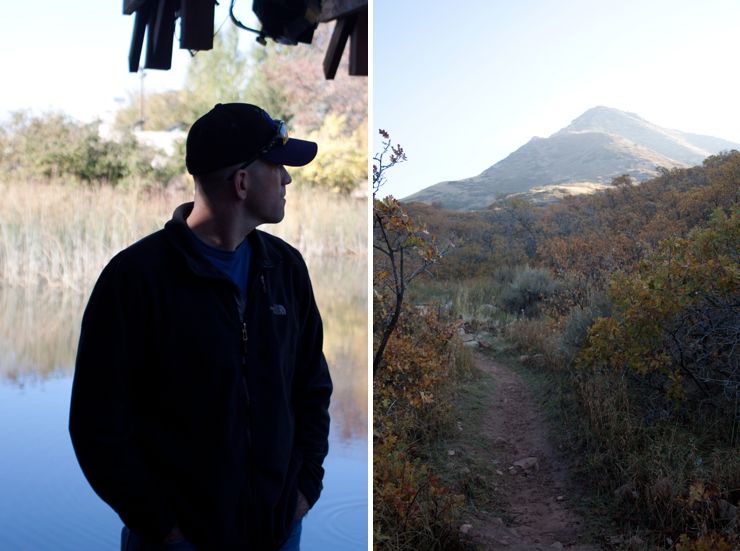 Compared to our honeymoon, there are far fewer photos of the two of us together. Probably because we spent so much time wandering in the wilderness and not encountering anyone on our hikes! Kip would have explored the paths outside Red Butte for much longer, but between getting up at 3:30 am and being pregnant at 4500 feet, I wasn't the best partner on Friday morning. I did my best!
I loved seeing what they had in their children's garden (the one at
Winterthur
is still my favorite) and couldn't get over these planters with cabbage and mums artfully paired together!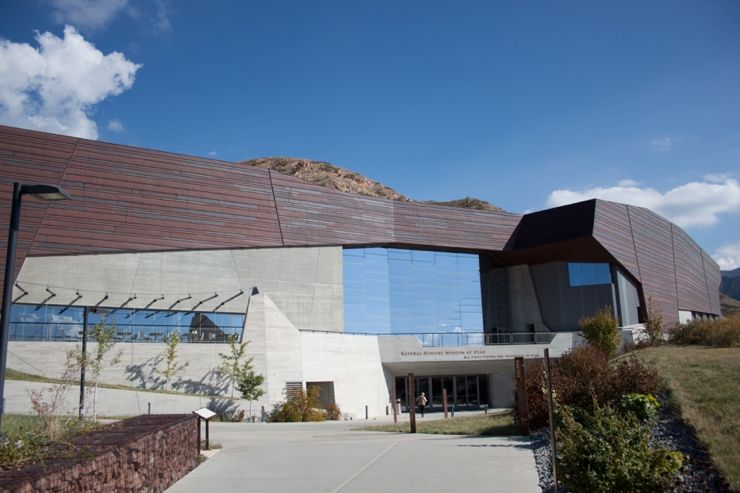 After Red Butte, Kip and I moved the car over the to the
Natural History Museum
. The architecture of this place was amazing, and Kip made sure to point out all the local copper that was used in the design. I love learning new things about Kip - and he knew about the various
LEED
certifications that buildings can earn when they are built for environmental certifications. Learning about it was part of his major at K-State!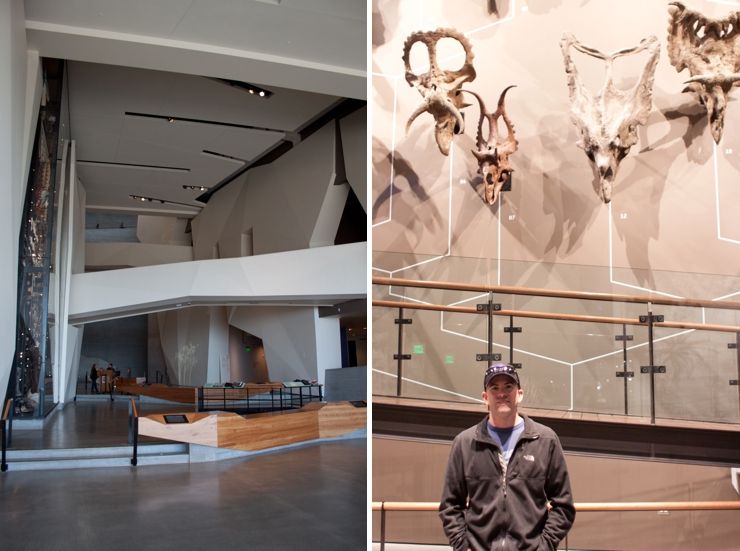 Museums like this are a natural fit for Kip. He is full of natural history information, and he easily serves as my tour guide. We saw the most beautiful exhibit about the Birds of Paradise in Papua New Guinea, and Kip could add to the story because he'd already watched a documentary on National Geographic. I've decided Kip is an auditory learner because he sure keeps track of a lot of information he heard once on a tv show.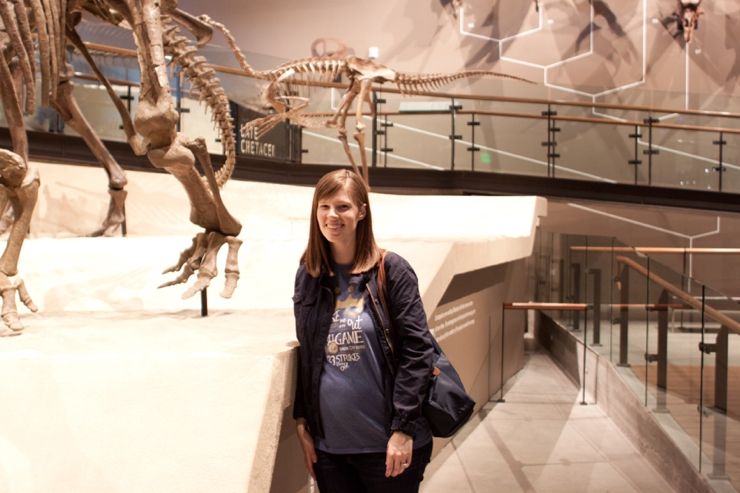 We followed the path through the museum, learning about weather and Native Americans in Utah, stopping at every skeleton, till our stomachs growled so loudly we couldn't process any more new information. Lunch was relatively inexpensive for a museum cafe, and we could sit outside admiring Salt Lake City while we ate. Then we went back for the dinosaurs (all discovered in Utah!), and more fossils and skeletons. I thought this was a fantastic dinosaur exhibit.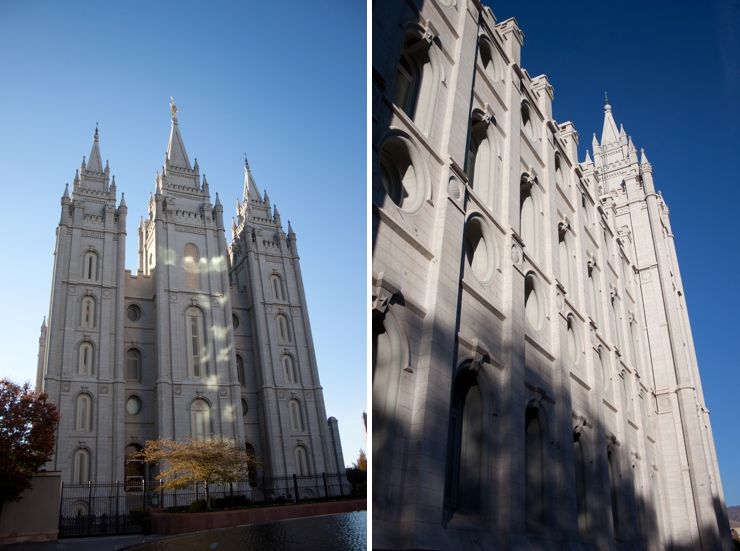 After the museum, our early wake-up call warranted a nap at our hotel, the history Peery Hotel downtown. Before dinner, Kip and I walked to Temple Square. We toured a visitors center briefly before walking back towards Squatters Pub. We wanted to be sure we could find seats with a prime view of the ALCS game 6. For the next four hours we were glued to the TV, watching a ridiculous Royals win. I was so glad they won because otherwise we would have spent Saturday night glued to a TV in Park City as well!