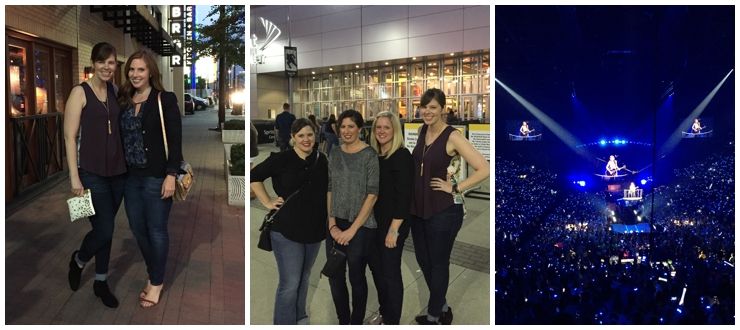 My sister turned 30 on September 23rd, and we celebrated in style. Like for a week. I'm pretty sure I'm guilty of the
extended party a couple of years ago
myself.
To kick off Lauren's birthday week, we saw Taylor Swift at the Sprint Center. It's been two years since our first trip to see
Taylor
in concert, and we were super excited to go again. Katherine came from Goodland, and Kate and Anne joined us too. We had a great dinner at BRGR (after a bit of a wait) and made our way to the Sprint Center with perfect timing. Our seats were amazing, and we were able to "Shake it Off," sing and dance as much as we wanted. We may not be T. Swift's target audience, but there is something for everyone in a Taylor Swift concert and we all loved it. I'd totally go again - though it's a few years before baby girl Lynch can join in on the fun too. It makes for an excellent girls night out.
Monday night when I also introduced the hashtag #LELturns30, a very original way to mark all the events of the week.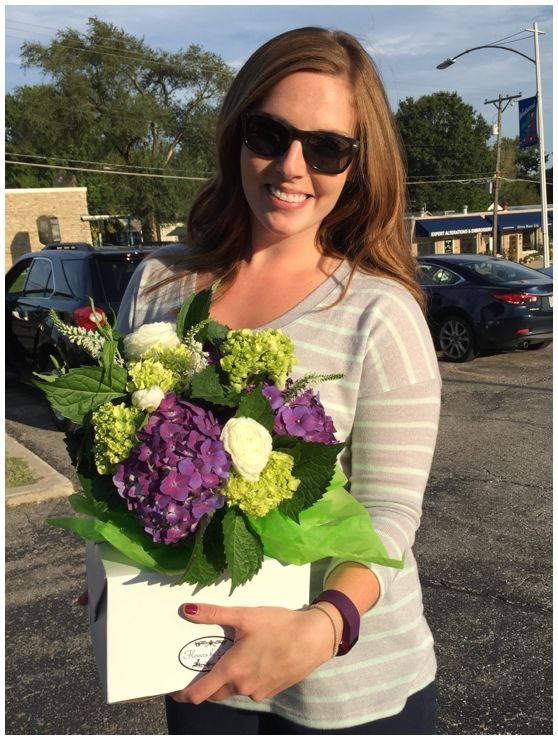 Birthdays are better with flowers, and Mom delivered this beautiful arrangement from Flowers by Emily to Lauren before a Bar Method class on Tuesday. I specified "purple," and this was the gem that we got for Lu. So pretty!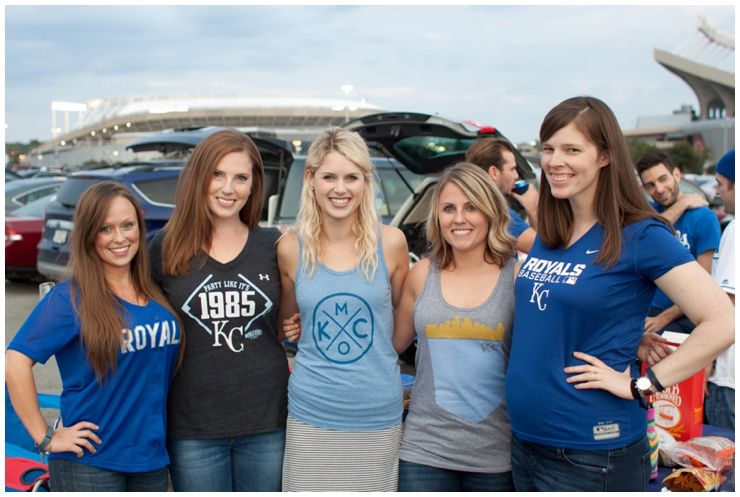 On her actual birthday, Kip and I met a big group of her friends out at the K for a Royals game. She had 23 tickets in the big group, and only four of the guests were NOT attorneys. Kip and I were two of them. That's a lot of lawyers at one tailgate.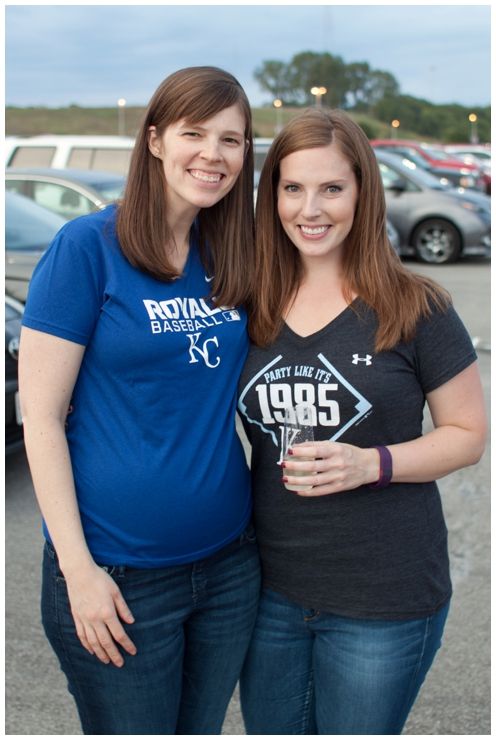 I think my sister should own all the shirts that reference 1985, especially in honor of her 30th birthday! It seems crazy to be living through another Blue October. We've stayed up way too late, high-fived in the living room so many times and YELLED at our TV.
We brought s'mores bars and chips to the tailgate and ate corn dogs and brats inside the stadium later. It was our second Royals game of the season, and we made it almost to the end before we needed to get home. Our days start really early for all this weeknight fun! Kip and I actually got home in time to watch the Royals win it in the 10th inning! Lauren and her friends lasted much longer than we did.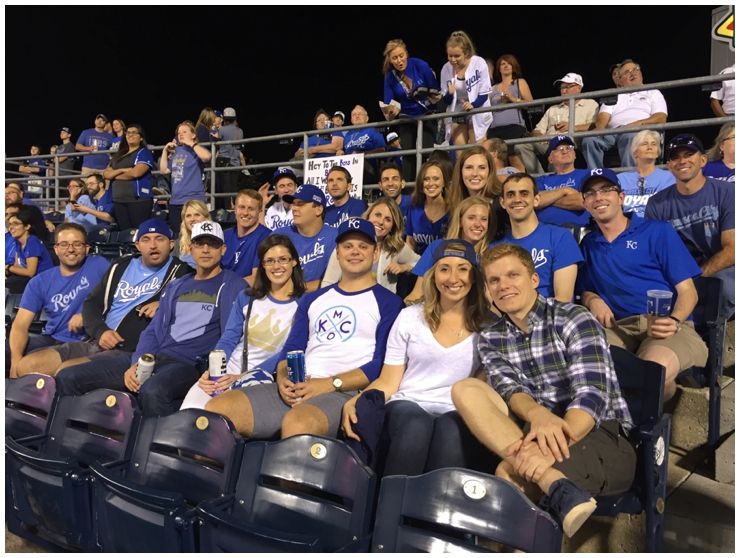 Like I told you, almost everyone looking at the camera is an attorney. What a fun group of Royals fans!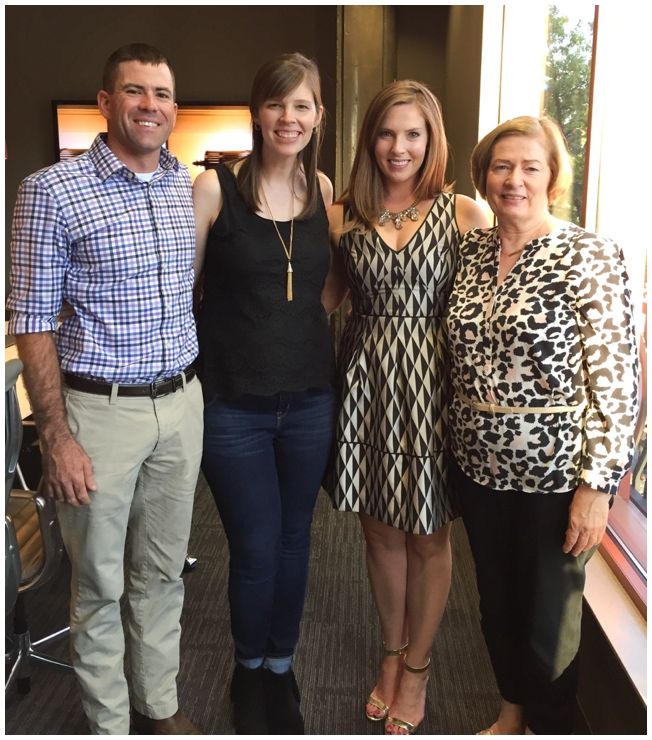 The end of the week was the Plaza Art Fair, one of our favorite traditions for Lauren's birthday. Kip and I were exhausted after trying to keep up with the 30-year-old all week, but we rallied for a visit, good food and a walk around the Plaza. We never buy anything but love to see the different art - this year all the fine art creations made of wood jumped out at us. I also like to see all the people, though the crowds on Friday night can be a bit intense. It was the perfect wrap up to celebrating a week of Lauren's 30th birthday!