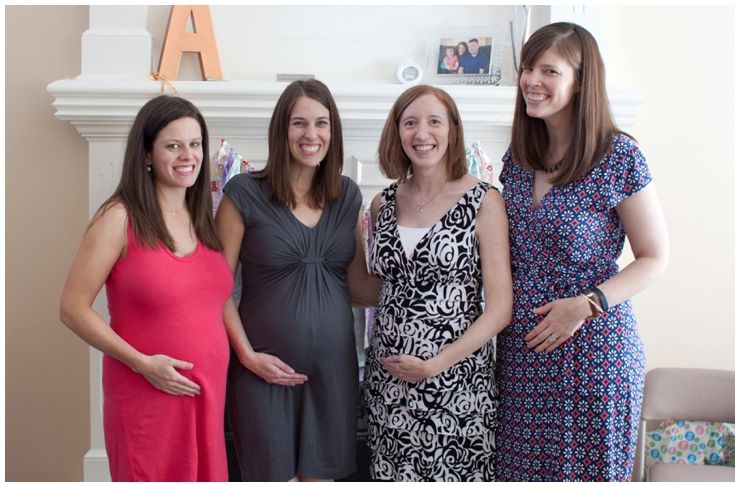 Probably one of the most fun parts of being pregnant is that four of the nine members of my book club are pregnant at the same time. Technically there is someone due each of the next few months - Amy (November), Erica (December), Leah (January) and me in February. But we all know that babies show up when they want to show up!
We find out today if baby Lynch is a boy or a girl, and yes, we're so excited. Neither of us have a feeling one way or another. But when people ask I normally tell them that Kip was raised with only brothers, and I just had one sister growing up, so someone is going to have to adjust!
The mamas above are expecting two girls and one boy, but the total in our book club leans towards boys. Before we find out, the total is seven boys and six girls. So we'll either bring it to an overall tie or keep the next generation of readers boy heavy. Numbers aside, it is so fun to have a bunch of mamas to ask a million questions about pregnancy, and soon enough, babies!
Instagram is probably the first place to check for an announcement about baby Lynch, and probably tomorrow, but we'll get something posted here sometime soon too!